Guest house "Svilpaunieki"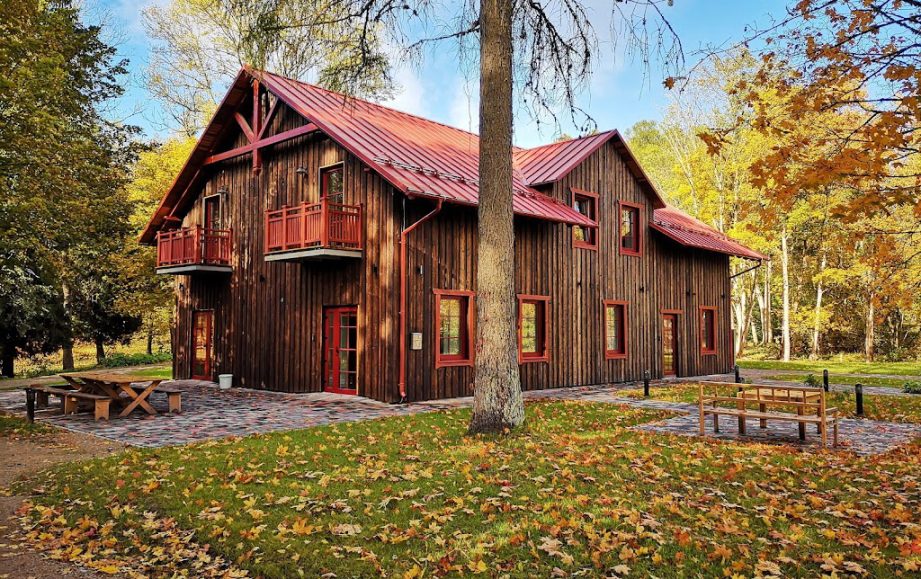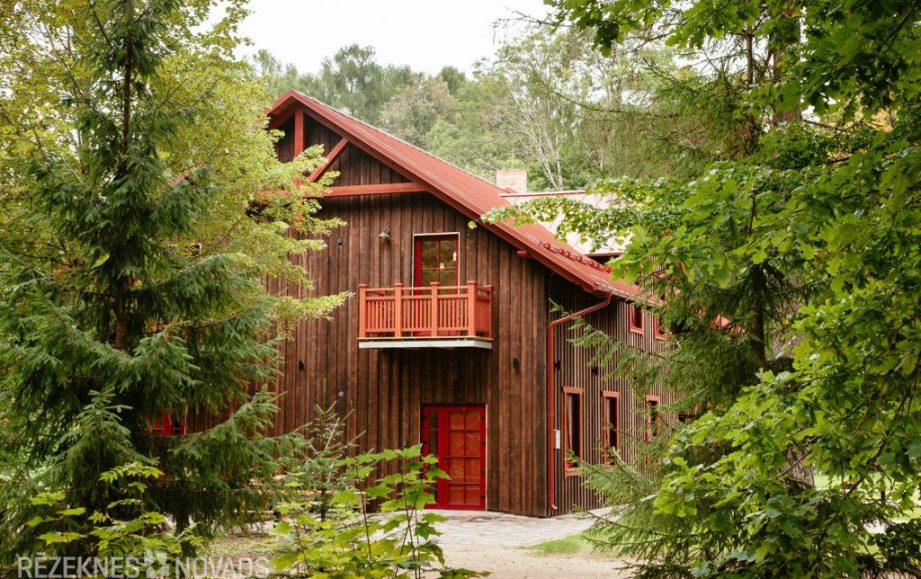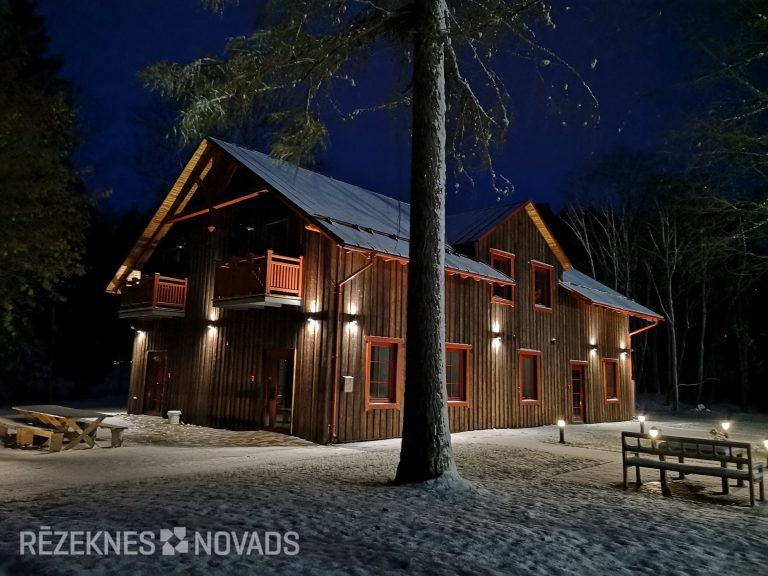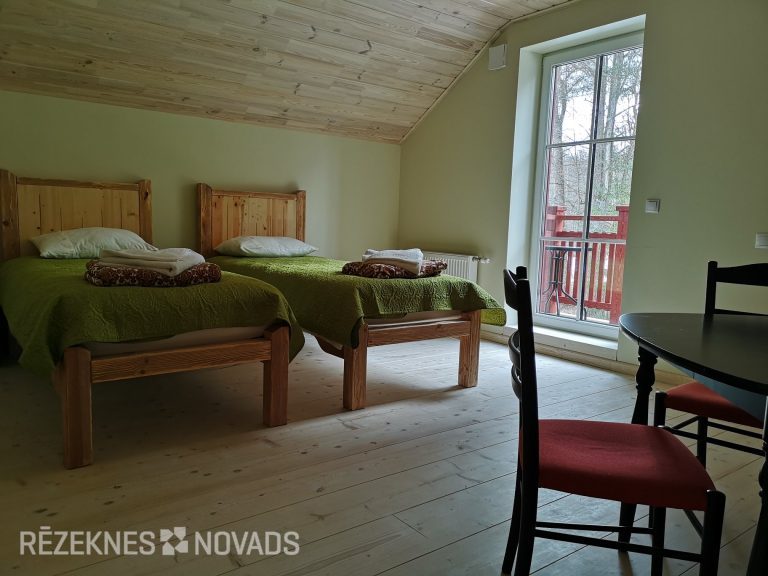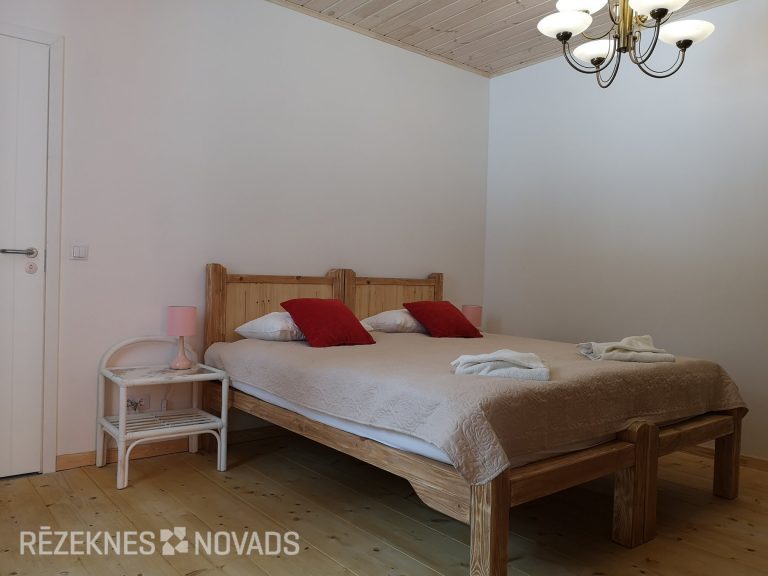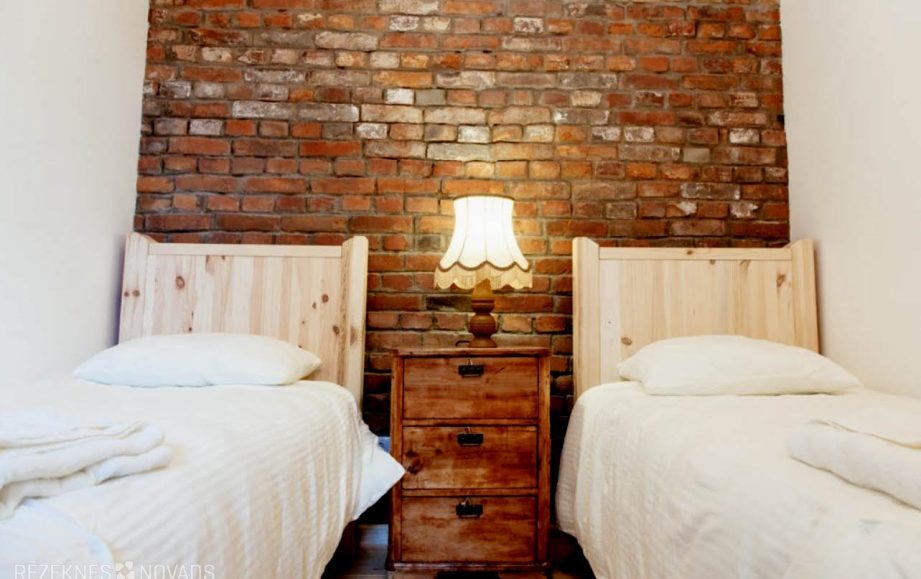 12
Viesu nams "Svilpaunieki" un atpūta tīklu parkā.
"Svilpaunieki" is a two-story apartment-type guest house with eight different rooms: one - single, three - double, four - family rooms. There is a common kitchen, where you can not only prepare dinner, but also get to know other guests of the guest house. There is free internet, but we have given up TVs. We invite you to spend quality time with fellow human beings, talking, listening to the sounds of nature together, traveling or just being around.
"Mēs namam esam devuši otro dzīvi – 1951. gadā šajā vietā tika uzcelta pirts, kur starp smaržīgiem ūdens garaiņiem dvēseli un miesu lutināja vietējie iedzīvotāji. Pēc tam šis nams piedzīvoja vairāku īpašnieku maiņu, līdz nonāca mūsu rokās. Esam centušies darīt visu, lai katrs ciemiņš šeit justos gaidīts, un noteikti turpināsim attīstīt gan viesu namu, gan apkārtējo vidi," atklāj viesu nama saimnieks Mārtiņš.
"Svilpaunieki" is like a footbridge from which to jump off to get to know Latgali in all its glory and diversity. Everyone will find something of their own here: the peace of nature or adventures, new impressions or the ripples in the breast caused by cultural events.
The guest house is located in Luznava, Rēzekne municipality, on the territory of the renovated Luznava manor park. We also belong to the territory of the Rāzna National Park, so nature lovers will appreciate the local lakes: Vertukšne, Zosna, Ismeru and Rāzna lakes are very close. On the other hand, guests closer and further away can visit the cultural and historical centers of Latgale city or local districts: Rēzekni (22 km), Preilius (42 km), Aglona (43 km), Ludza (50 km), Daugavpils (76 km) or Krāslava (75 km) ).
Offers: free internet connection, parking
AUGSTĀK VIRS ZEMES! Svilpaunieku Tīklu parks gaida savus ciemiņus!
2023.gada 15. jūlijā Mākslas piknika laikā tika atklāts jauns aktīvas atpūtas un izklaides objekts Lūznavā. Tīklu parks ir ģimenēm draudzīga aktivitāte, kas būs piemērota ne tikai bērniem, bet arī pieaugušajiem.
Gan jautrība, izskrienot trasi un izmēģinot dažādās pieejamās bumbas rotaļām, gan miers un brīvība, ko gūsti, ja vienkārši apgulies tīklos un vēro koku galotņu un mākoņu spēli.
1,5–5 m augstajos tīklos var gan izlādēt sakrājušos enerģiju, gan atpūsties un relaksēties. Tīklu parks sastāv no 3 tīklu laukumiem dažādos līmeņos, pieejamas arī lielākas un mazākas bumbas.
Vecāki var gan pievienoties bērniem tīklu parkā, gan ērti sekot līdzi bērnu rotaļām, izmantojot blakus esošo atpūtas platformu un iemēģinot NUUK atpūtas krēslus.
Vienlaikus tīklu parkā var atrasties līdz 15 cilvēkiem. Viena apmeklējuma ilgums ir 1 stunda. Rekomendējams parkā atrasties slēgtos apavos ar neslīdošu zoli. Bērni līdz 6 gadu vecumam tīklu parkā drīkst doties tikai kopā ar pieaugušo.
Lai sāktu izbaudīt jautrību pāris metrus virs zemes:
• Darba dienās zvani un vienojies par sev vēlamo apmeklējuma laiku – tālr. +371 25 425 522 vai +371 26 387 532
• Brīvdienās – gaidīsim ciemos no 10:00 līdz 18:00
• Cena par apmeklējumu – 5 EUR/1h , bērniem no 2-5 g. vecumam – 3 EUR/1h
Uz tikšanos Svilpaunieku Tīklu parkā!