Military training will take place IN THE territory OF Lūznavas and Čornajas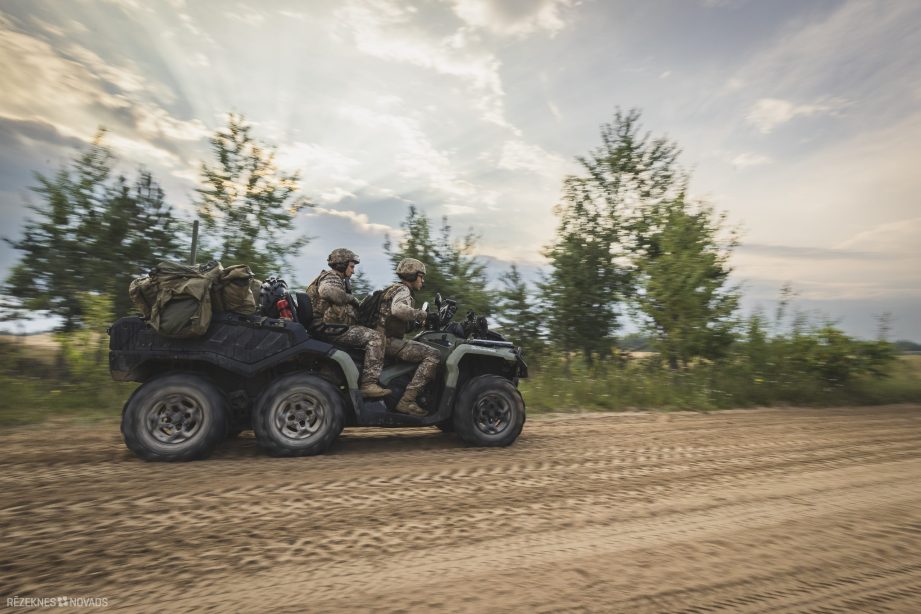 No 5. līdz 6. oktobrim Rēzeknes novada Lūznavas un Čornajas pagasta teritorijā notiks Zemessardzes 3. Latgales brigādes 36. kaujas atbalsta bataljona profesionālā dienesta karavīru iepriekš plānota apmācība, izmantojot militāros transportlīdzekļus.
Karavīru apmācības programma paredz gan uzturēt līdz šim apgūtās prasmes, gan apgūt arvien jaunas iemaņas vienības kaujas spēju stiprināšanai. Mācībās piedalīsies aptuveni 35 karavīri, kuri uzdevumu izpildei gan diennakts gaišajā, gan tumšajā laikā pārvietosies pa koplietošanas un meža ceļiem, izmantojot militāros transportlīdzekļus. Mācību uzdevumu veikšanai tiks izmantoti ieroči bez munīcijas vai tiks lietota mācību munīcija un kaujas imitācijas līdzekļi, kas rada troksni, bet neapdraud cilvēku veselību un dzīvību. 
Zemessardzes 3. Latgales brigādē zemessargu un karavīru militārās apmācības process tiek organizēts nepārtraukti visa gada garumā, veicot dažādus taktiskos uzdevumus gan vasaras, gan ziemas periodos. Regulāro plānveida mācību laikā zemessargi uzlabo savu gatavību Zemessardzes vienību atbildības teritoriju aizsardzībai un savu spēju pilnveidošanai.
Par mācību organizēšanu atbildīgā amatpersona sazvanāma pa tālr. 28641753.
Zemessardze aicina Lūznavas un Čornajas pagasta iedzīvotājus ar sapratni izturēties pret notiekošajām militārajām aktivitātēm, kas vērstas uz valsts aizsardzības spēju uzlabošanu un reģionālās drošības stiprināšanu.
Aicinām iepazīties ar informāciju par iespējām dienēt Zemessardzē tīmekļvietnē www.esizemessargs.lv. Plašāku  informāciju par dienestu var iegūt, zvanot uz tālruņa numuru 1811 vai rakstot uz e-pasta adresi esizemessargs@mil.lv.
Fotogrāfija no Zemessardzes 36. kaujas atbalsta bataljona arhīva. Autors: štāba virsseržants Gatis Indrēvics (Aizsardzības ministrija).
Informāciju sagatavojusi: kaprāle Gunta Zīmele,
National Guard 3. Latgale Brigades 36. kaujas atbalsta bataljona Komunikācijas nodaļas vecākā speciāliste