In addition TO Maltas secondary school units in primary school students, students will be able to learn visual art in depth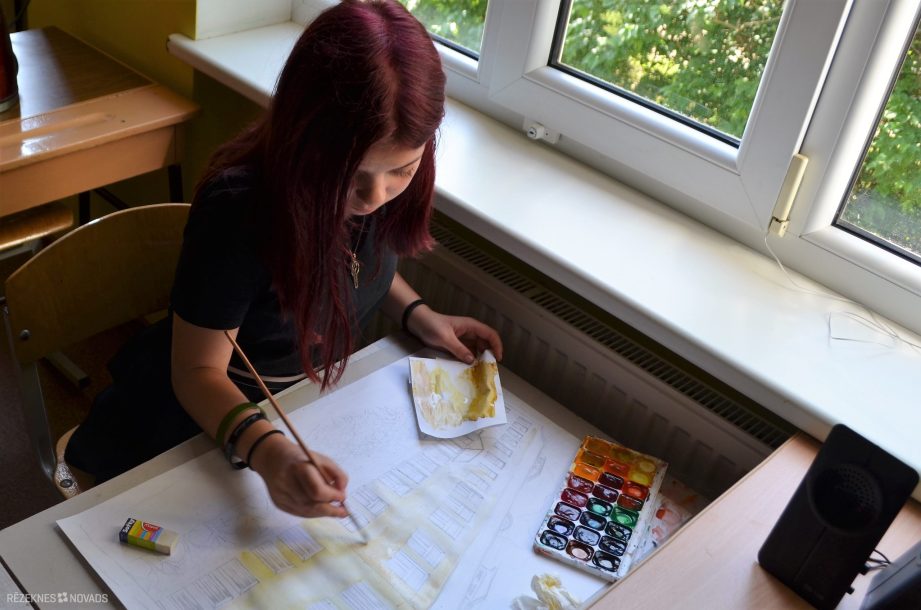 Jau daudzus gadus, skolēni, kuri mācās Maltas vidusskolas struktūrvienības Liepu pamatskolā, apgūst ne tikai vispārizglītojošo programmu, bet arī gūst ieskatu vizuālās mākslas pasaulē. Arī jaunajā mācību gadā Maltas vidusskolas struktūrvienības Liepu pamatskolas 1. – 6. klašu skolēniem būs iespēja gūt iemaņas un papildināt tehnisko varēšanu zīmēšanā, gleznošanā, veidošanā un darbā ar materiāliem.
  Bērniem ir sniegta iespēja iepazīt un apgūt vizuālās mākslas vērtības un radoši darboties dažādos vizuālās mākslas veidos, apgūt zināšanas par dažādiem mākslinieciskiem izteiksmes līdzekļiem un tehnikām, attīstīt estētisko gaumi un atklāt savas radošas spējas.
Zīmēšanas un gleznošanas nodarbībās tiek apgūta kompozīcija, perspektīva, gaismēna un tonālās attiecības, krāsu mācība un gleznošanas prasmes. Tiek izmantoti dažādi tehniskie paņēmieni un materiāli – zīmulis, ogle, pasteļkrītiņi, krāsainie zīmuļi, flomāsteri, krāsas – akvareļkrāsas, guaša, akrils un daudzveidīgs to pielietojums.
Veidošanas nodarbībās attīsta un nostiprina veidošanas iemaņas no dažādiem materiāliem – papīra, plastilīna, māla, dabas materiāliem.
Nodarbībās darbs ar materiālu, tiek apgūtas prasmes, veidojot darbus, gan plaknē, gan apjomā, izmantojot dažādus netradicionālus materiālus – audumu, ģipsi, putuplastu, plastikātu u.c.
Ja bērns grib izpausties mākslas jomā, tad mūsu skolā ir iespēja saprast un apzināties ceļu mākslas pasaulē.
Liepu pamatskolā ir visi izglītības programmas īstenošanai nepieciešamie materiāltehniskie resursi. Skola atrodas Laizānu parka teritorijā, kur ir ierīkotas vietas, lai vadītu āra nodarbības.
Līdz Liepu pamatskolai divas reizes dienā kursē autobuss (Rēzekne – Liepu pamatskola – Rēzekne). Visiem skolēniem tiek apmaksāti ceļa izdevumi uz skolu. Tiem bērniem, kuri dzīvo tālu no skolas, ir iespēja dzīvot skolas internātā. Visi skolēni saņem bezmaksas pusdienas, pienu un augļus pēc programmas "Skolas piens" un "Skolas augļi".
Lai nodrošinātu skolēnu, skolas darbinieku un viņu personiskā īpašuma drošību, skolā tiek veikta videonovērošana, un tā ir pieslēgta apsardzes signalizācijai.
Aicinām savā komandā tos skolniekus, kas nebaidās eksperimentēt, vēlas apgūt ko jaunu, ko var pielietot ikdienā.
Sīkāka informācija pa tālruni 26086297
Head of the primary school unit of the castle
Galina Bogdanov.