Gaigalavas primary school students and teachers in Sicily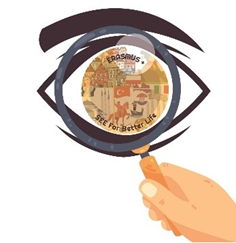 2023. gada 6.-10. martā Gaigalavas pamatskolas skolēni un skolotāji apmeklēja Sicīliju, kur norisinājās Erasmus+ projekta "Share, explore, enrich- SEE for better life" ("Izpēti, veicini, dalies- IzVeiDo labāku nākotni!) tikšanās. Šī bija jau ceturtā reize, kad mēs tikāmies ar pārējām projekta partnerskolām no Horvātijas, Polijas, Sicīlijas unTurcijas. Šoreiz vizītē no mūsu skolas devās četri skolēni- Markuss Ragaušs, Madara Zvaigzne, Agnese Zapāne un Rebeka Skābarde, kā arī trīs skolotāji- Ināra Ūsīte, Ineta Kruste, Ilze Kuhaļska. Galvenais projekta tikšanās vadmotīvs bija iepazīt Sicīlijas kultūrvēsturisko mantojumu, kas ir bagāts ar dažādiem vēstures faktiem, kuri datējami ar datumiem krietni vēl pirms mūsu ēras, gan arī leģendām un teikām, kas tiek nodotas no paaudzes paaudzē, tādejādi godinot vēsturi un cenšoties ar to iepazīstināt arī Sicīlijas viesus un tūristus.
Sicīlijas galvaspilsētā Palermo mums bija iespēja apmeklēt unikālus vēstures pieminekļus un ēkas- parlamentu, pilis, katedrāles un baznīcas, kuru izskatu ir ietekmējusi gan grieķu, gan arābu kultūra, jo pilsēta kādreiz ir bijusi šo impēriju sastāvdaļa. Vēsturiskās ēkas pārsteidza ne tikai ar kultūru un mākslas stilu daudzveidību, bet arī ar savu majestātiskumu. Ieejot Paletino kapelā (Karaļu kapelā) mēs sajutāmies pavisam niecīgi un sīki, ne tikai krāšņo Bizantiešu mozaīku dēļ, bet arī tādēļ, ka ēkas griesti ir desmit stāvu mājas augstumā. Tomēr visvairāk vēstures elpu mēs sajutām apmeklējot Marsala pilsētu un Mothia salu, kur joprojām vasarās notiek arheoloģiskie pētījumi un izrakumos joprojām tiek atrasti seni priekšmeti, pat no 8.gs.p.m.ē.; piekrastē joprojām notiek sāls ieguve un ainavu papildina vējdzirnavas. Savukārt mazais ciematiņš Borgo Parrini ir izpelnījies atpazīstamību visā Sicīlijā, jo ir viens no krāsainākajiem un tā ielas rotā mākslas darbi veltīti A. Gaudi, Frīdai Kalo u.c.
Līdztekus kultūrvēstures pieminekļu apskatei notika arī dažādas radošās darbnīcas, kur skolēni, apgleznoja auduma maisiņus, gatavoja tradicionālos sicīliešu ēdienus, spēlēja sporta spēles, dziedāja karaoke, kas viss palīdzēja iepazīt vienam otru labāk, pārvarēt kautrīguma un nedrošuma sajūtu, iegūt jaunus draugus, uzlabot savas sarunvalodas prasmes angļu valodā, uzzināt daudz jauna par Sicīlijas kultūru, tradīcijām, jo skolēni visas nedēļas garumā dzīvoja viesģimenēs. Tomēr jāatzīst, ka skolēnus visvairāk iespaidoja Sicīlijas daba, kas tik ļoti atšķiras no mums ikdienā ierastās- kalni, kas aizņem lielāko daļu salas teritorijas un ir tik augsti, ka to virsotnēs ir redzams sniegs, dažādu nokrāsu zilais jūras ūdens, palmas, kaktusi, agaves un mandarīnkoki, kas aug uz ielām.
No Sicīlijas mēs atgriezāmies sasildījušies Sicīlijas saulē un Sicīliešu neizmērojamajā viesmīlībā, nogaršojuši iespējams gardākās picas, maizi un pastu, apguvuši arī dažus vārdus itāļu valodā, un tagad gatavosimies sagaidīt projekta partnerskolu pārstāvjus Latvijā jau pavisam drīz, šī gada maijā.
The project is funded under the Erasmus + programme for lifelong learning.
Project coordinator Ilze Kuhaļska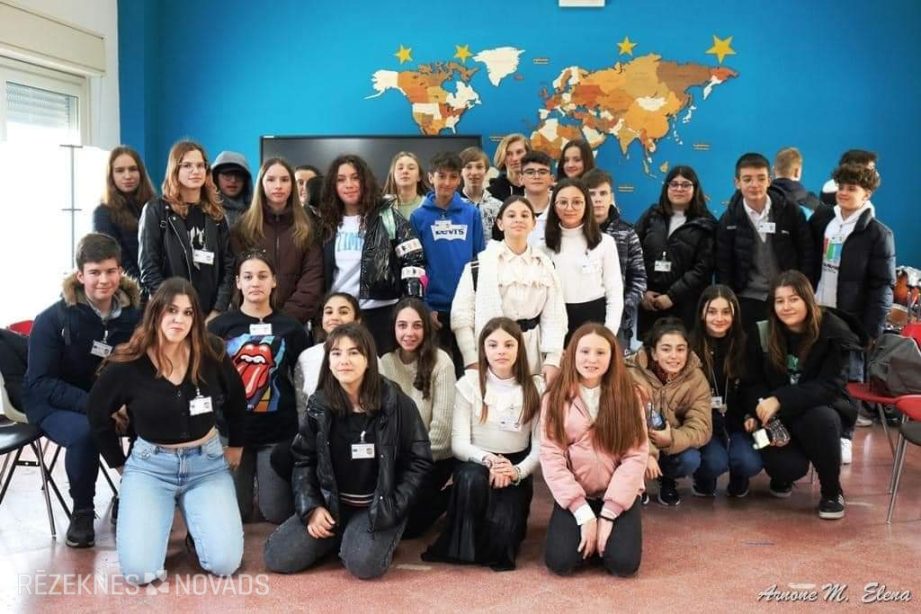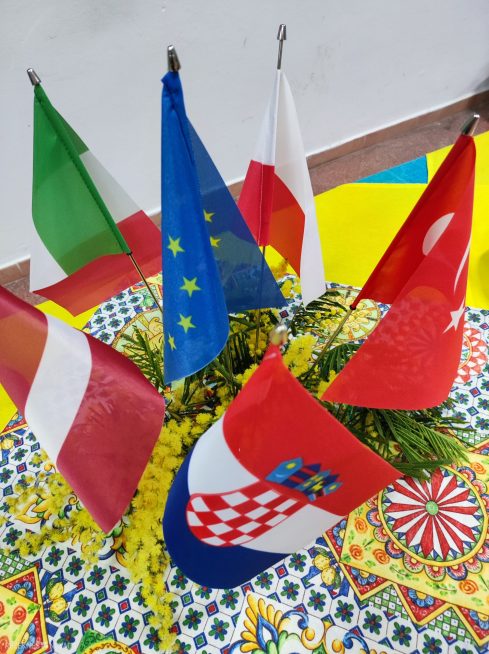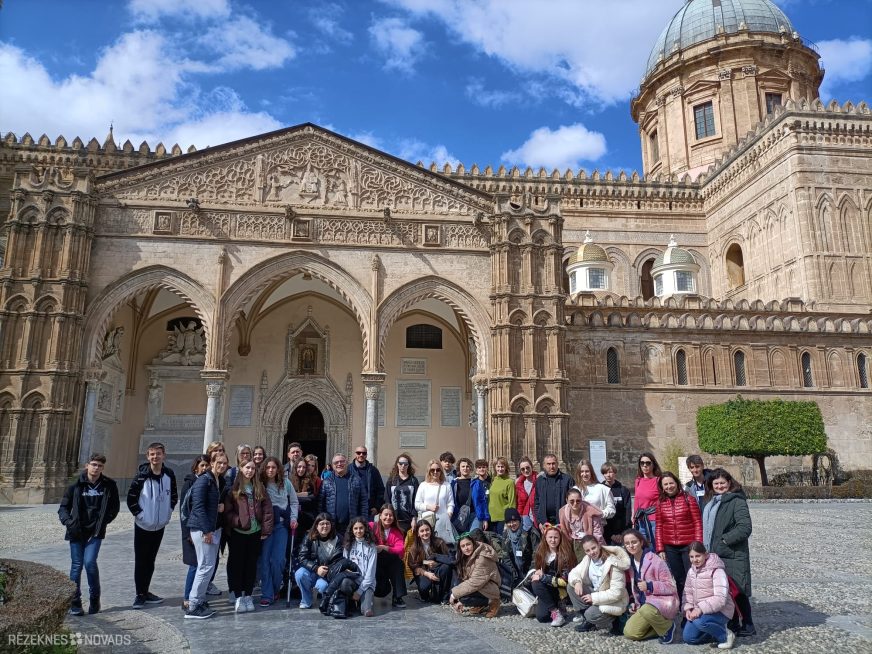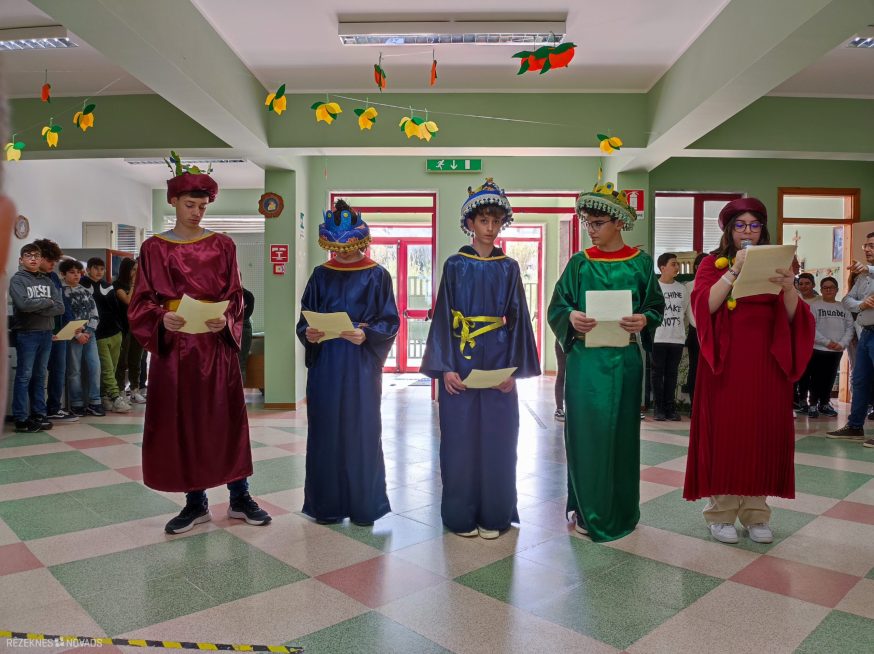 [{"src":"https:\/\/rezeknesnovads.lv\/wp-content\/uploads\/2023\/03\/1678860721525.jpg","type":"image","opts":{"text":"","thumb":"https:\/\/rezeknesnovads.lv\/wp-content\/uploads\/2023\/03\/1678860721525.jpg"}},{"src":"https:\/\/rezeknesnovads.lv\/wp-content\/uploads\/2023\/03\/11a-scaled.jpg","type":"image","opts":{"text":"","thumb":"https:\/\/rezeknesnovads.lv\/wp-content\/uploads\/2023\/03\/11a-scaled.jpg"}},{"src":"https:\/\/rezeknesnovads.lv\/wp-content\/uploads\/2023\/03\/11b-scaled.jpg","type":"image","opts":{"text":"","thumb":"https:\/\/rezeknesnovads.lv\/wp-content\/uploads\/2023\/03\/11b-scaled.jpg"}},{"src":"https:\/\/rezeknesnovads.lv\/wp-content\/uploads\/2023\/03\/335065621_985062079305332_5989835366911254798_n.jpg","type":"image","opts":{"text":"","thumb":"https:\/\/rezeknesnovads.lv\/wp-content\/uploads\/2023\/03\/335065621_985062079305332_5989835366911254798_n.jpg"}},{"src":"https:\/\/rezeknesnovads.lv\/wp-content\/uploads\/2023\/03\/1678860721495-scaled.jpg","type":"image","opts":{"text":"","thumb":"https:\/\/rezeknesnovads.lv\/wp-content\/uploads\/2023\/03\/1678860721495-scaled.jpg"}},{"src":"https:\/\/rezeknesnovads.lv\/wp-content\/uploads\/2023\/03\/1678860721533-scaled.jpg","type":"image","opts":{"text":"","thumb":"https:\/\/rezeknesnovads.lv\/wp-content\/uploads\/2023\/03\/1678860721533-scaled.jpg"}},{"src":"https:\/\/rezeknesnovads.lv\/wp-content\/uploads\/2023\/03\/1678860721576-scaled.jpg","type":"image","opts":{"text":"","thumb":"https:\/\/rezeknesnovads.lv\/wp-content\/uploads\/2023\/03\/1678860721576-scaled.jpg"}},{"src":"https:\/\/rezeknesnovads.lv\/wp-content\/uploads\/2023\/03\/1678860721671-scaled.jpg","type":"image","opts":{"text":"","thumb":"https:\/\/rezeknesnovads.lv\/wp-content\/uploads\/2023\/03\/1678860721671-scaled.jpg"}}]