Implementation of the youth initiative project "Organisation of technical video innovation activities for young people in Rezekne"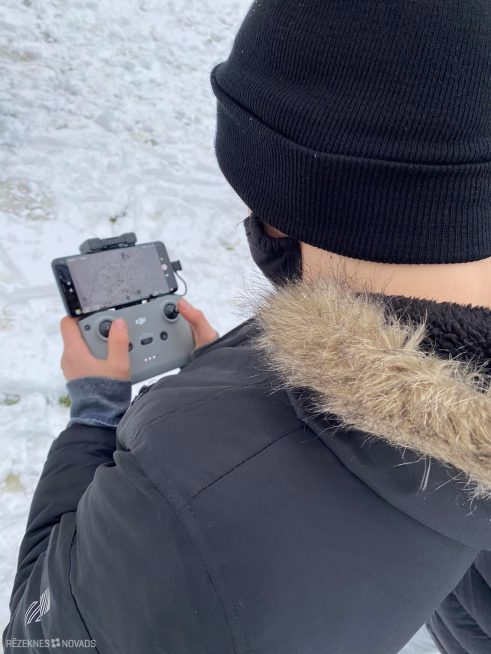 Biedrība "LOBS" noslēdz jaunatnes iniciatīvas projektu "Tehniskās video jaunrades nodarbību organizēšana Rēzeknes novada jauniešiem".
Projekta mērķis bija  organizēt video nodarbības Rēzeknes novada jauniešiem, iesaistot priekšlaicīgas mācību pārtraukšanas (turpmāk-PMP) riska grupas izglītojamos neformālajā izglītībā, tādejādi motivējot turpināt izglītību un veicinot viņu aktīvu līdzdalību ikdienas dzīvē.
Projekta ietvaros tika organizētas praktiskās video nodarbības Rēzeknes novadā dzīvojošajiem jauniešiem no 5. līdz 12. klasei ,kuriem ir iespēja apmeklē Kaunatas pagasta jauniešu centru "Buras" un Čornajas pagasta jauniešu centru "Horizonts". Video nodarbības tika organizētas laika posmā no 1. septembra līdz 13. oktobrim. Diemžēl Covid-19 radītās ārkārtas situācijas dēļ video nodarbības nevarēja turpināt tām paredzētajā laikā, tādēļ projekts tika pagarināts un aktivitātes pārceltas, pielāgojot tās esošajai epidemioloģiskajai situācijai valstī. 
Video nodarbībās jaunieši iepazinās ar video tehnisko aprīkojumu, darbojās ar to praktiski un kopā ar nodarbību vadītāju Jāni Jurčenko, jaunieši darba gaitā mācījās apgūt tādas prasmes, kā tiekties uz mērķi, kritiskā domāšana, saskarsmes un viedokļa paušana.
Pielāgojoties esošajai situācijai valstī, tika izstrādāts aktivitāšu plāns, kas atbilst projekta mērķim un iepriekš organizētajām aktivitātēm. Video nodarbības tika aizstātas ar bezpilota gaisa kuģa "drona" paraugdemonstrējumiem un izmēģinājuma braucieniem. Šo darbnīcu mērķis ir nostiprināt jauniešu zināšanas foto/video industrijā, izmantojot mūsdienīgus un aktuālus aprīkojumus, sniedzot iespēju jauniešiem pašiem vadīt bezpilota gaisa kuģi. Darbnīcas norisinājās Nautrēnu, Maltas, Kaunatas un Čornajas pagastā.
Šī filmēšanas tehnika paver daudz jaunu iespēju radošajai izpausmei, jo kameras kustība vairs nav ierobežota ar operatora, krāna un sliežu trajektorijām. Nodrošinot jauniešiem pēc iespējas plašāku iespēju, pieredzes un zināšanu klāstu projekta ietvaros, nodarbība ar bezpilota gaisa kuģi ir unikāla iespēja katram dalībniekam apgūt pašas teorētiskās zināšanas, gan arī katram pašam veikt lidojumu.
Projekta vadītāja Ingūna Semule
Aicinām ieskatīties arī video materiālā, kas tapis no bezpilota gaisa kuģa nodarbībām.