Implementation OF THE EAFRD project "Purchase of concert suits FOR THE parish of Dricānu parish and the ALMUS"
Pateicoties "Rēzeknes rajona kopienu partnerība" rīkotajam atklātā projektu konkursam, Dricānu kultūras biedrība AUSEKLIS realizēja projektu Nr. 22-01-AL15-A019.2202-000016 "Koncerttērpu iegāde Dricānu pagasta vokālajam ansamblim ALMUS", kas tika iesniegts Eiropas Savienības Eiropas Lauksaimniecības fonda lauku attīstībai (ELFLA) Latvijas Lauku attīstības programmas 2014. – 2020. gadam apakšpasākuma "Darbību īstenošana saskaņā ar sabiedrības virzītas vietējās attīstības stratēģiju" ietvaros. Programmu atbalsta Zemkopības ministrija un Lauku atbalsta dienests.
Projekta ietvaros tika iegādāts koncerttērpu komplekts (11 sieviešu un 1 ansambļa vadītāja koncerttērps) ar mērķi uzlabot vokālā ansambļa vizuālo koptēlu. Tas sniegs pilnvērtīgāku muzikālo baudījumu gan Dricānu pagasta iedzīvotājiem, gan izbraukumu koncertu apmeklētājiem, jo ansamblis aktīvi iesaistās tradicionālās kultūras saglabāšanas, attīstības un popularizēšanas aktivitātēs.
Projekta kopējās izmaksas sastāda 2080,00 , no kurām ELFLA publiskais finansējums ir 1872,00 EUR, pašvaldības līdzfinansējums 208,00 EUR.
Informāciju sagatavoja Dricānu kultūras biedrības valdes priekšsēdētāja Ināra Orlova, tel. 23115550
More information on the European Agricultural Fund for Rural Development is available on the European Commission website: http://ec.europa.eu/agriculture/rural-development-2014-2020/index_lv.htm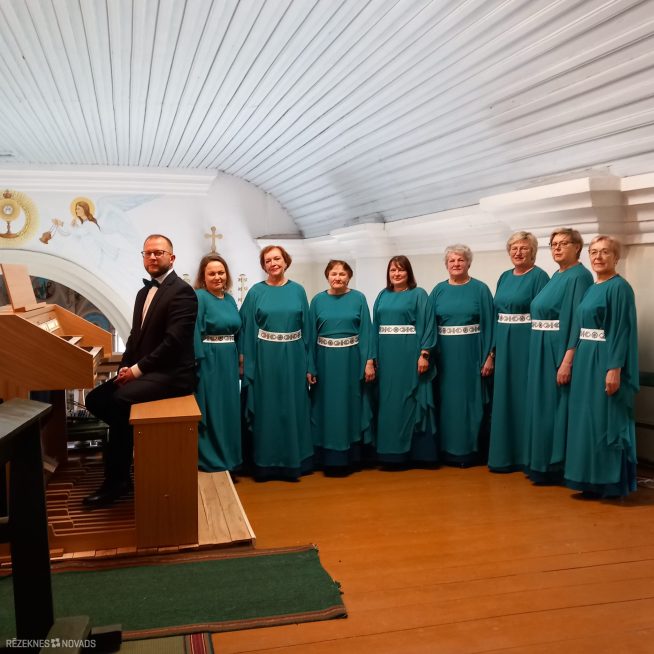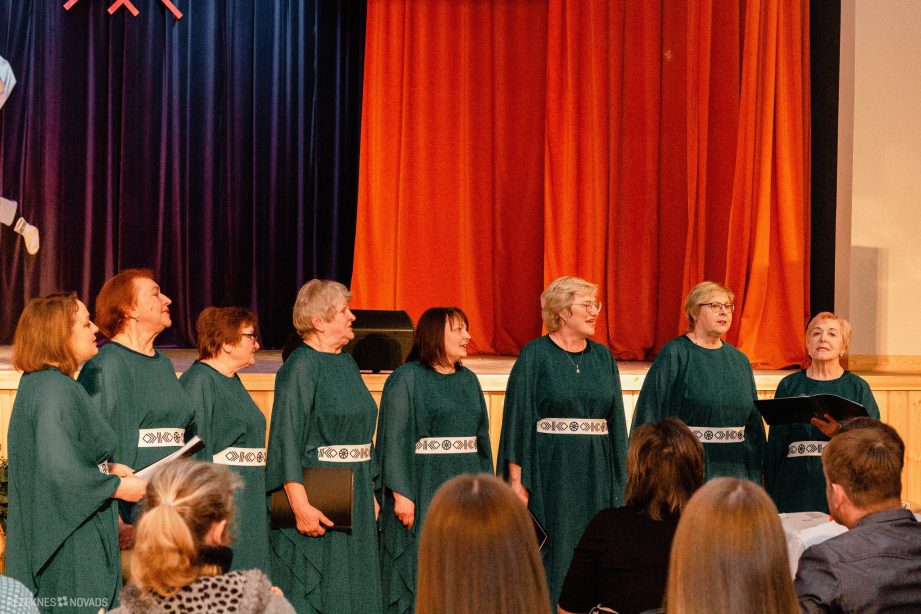 [{"src":"https:\/\/rezeknesnovads.lv\/wp-content\/uploads\/2023\/04\/Almus-bazniicaa.jpg","type":"image","opts":{"text":"","thumb":"https:\/\/rezeknesnovads.lv\/wp-content\/uploads\/2023\/04\/Almus-bazniicaa.jpg"}},{"src":"https:\/\/rezeknesnovads.lv\/wp-content\/uploads\/2023\/04\/Almus-KN-scaled.jpg","type":"image","opts":{"text":"","thumb":"https:\/\/rezeknesnovads.lv\/wp-content\/uploads\/2023\/04\/Almus-KN-scaled.jpg"}}]