What's happening in Razna Lake?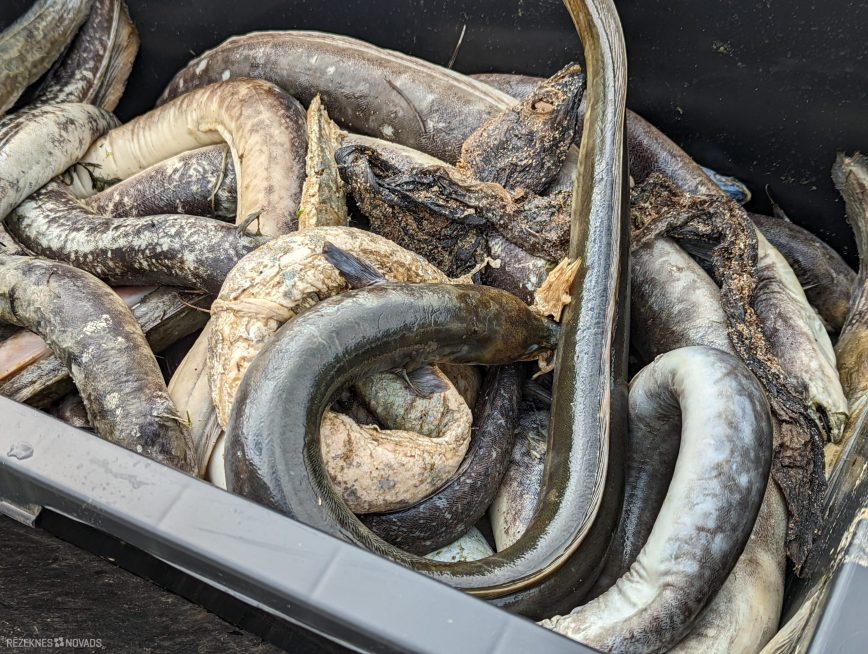 In response to events due to the massive death of fish in Razna Lake, an extraordinary meeting of the Committee on Economic Development of Rēzekne was held. Representatives of the Rēzekne municipality council, representatives of the Latgale Regional Administration of Latgale (DAP), representatives of the State Environmental Service Latgale regional administration, representatives of the Council of the Environment Foundation and the National Scientific Institute "BIOR" specialists took part in the meeting.
AT the extraordinary meeting of the Committee on Economic Development, DAP and BIOR provided information on the situation in Razna Lake and possible causes for eel damage.
Possible causes
The specialists of the Nature Protection Administration Latgale Regional Administration have previously explained the damage of fish with atypical hot summer, water flowering and lack of oxygen. In view of the size and specificities of the lake, other possible reasons, such as pollution or some fish disease, were also outlined during the committee's extraordinary meeting. The Nature Protection Administration Latgale Regional Administration has been ordered to send a study to the State scientific institute "BIOR" so that the effects of any factor can be clarified or excluded.
On 7 September, the representatives of the State scientific institute BIOR, in cooperation with the local administration of the Nature Protection Administration and THE management of THE Kaunatas association, will perform water, bottom sampling, as well as be caught alive in order to carry out the necessary analyses. Following the results of the analysis, the representatives of THE National Scientific Institute "BIOR" will provide a detailed report on the data received.
Works for the elimination of consequences
In order to prevent the unpleasant smell and no deterioration of the ecological situation, as well as in reference to the veterinary medicine law, Section 21. ¹ of the Rēzekne District Municipality Kaunatas association ensures the collection and destruction of carcasses. THE MANAGEMENT staff of THE Kaunatas association have harvested the dead fish, they are placed in metal containers issued by the Food and Veterinary Service (PVD). Local fishermen and members of the association have also been involved in the harvesting work. Kaunatas has concluded a contract with SIA "GROW ENERGY" on the disposal of dead fish, the costs of the service will be covered by the municipal environmental fund.
It should be noted that there are currently many dead fish remaining in the cane of lake, so THAT THE management of THE Kaunatas association and local fishermen will organise the collection of dead fish by boat.
460 kg of dead fish were collected during one day. 
Thank you, Kaunatas for the parish people of the association, local fishermen and residents for the unselfish work in the collection of fatalities. 
Mutual communication and public awareness.
At the hearing, everyone acknowledged that constructive and rapid communication between the institutions and municipalities involved in such situations is very important. It is also important to provide information to citizens in a timely manner through various channels.
Prepared by: July Jurane, Public relations specialist of the municipality of Rezekne
Photo: July Jurane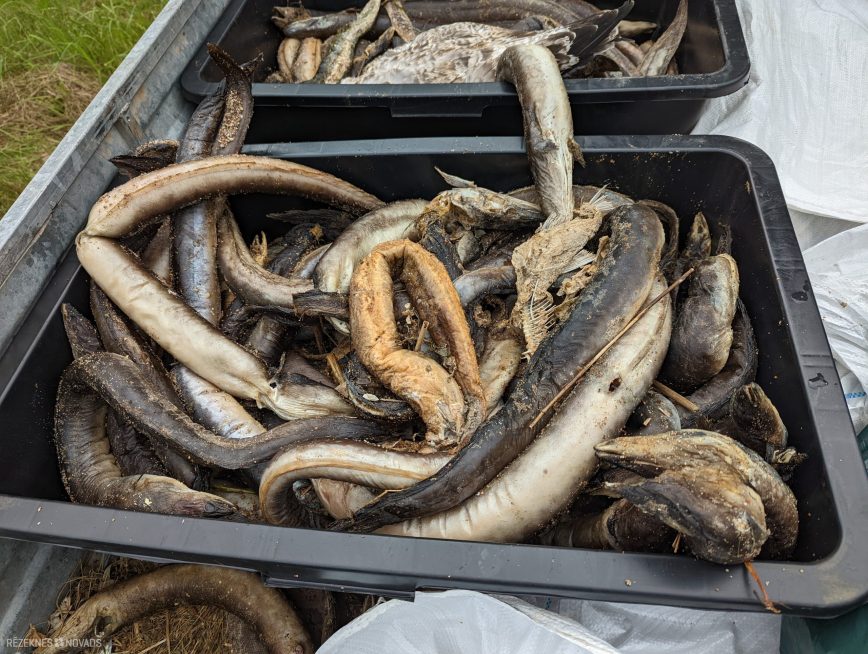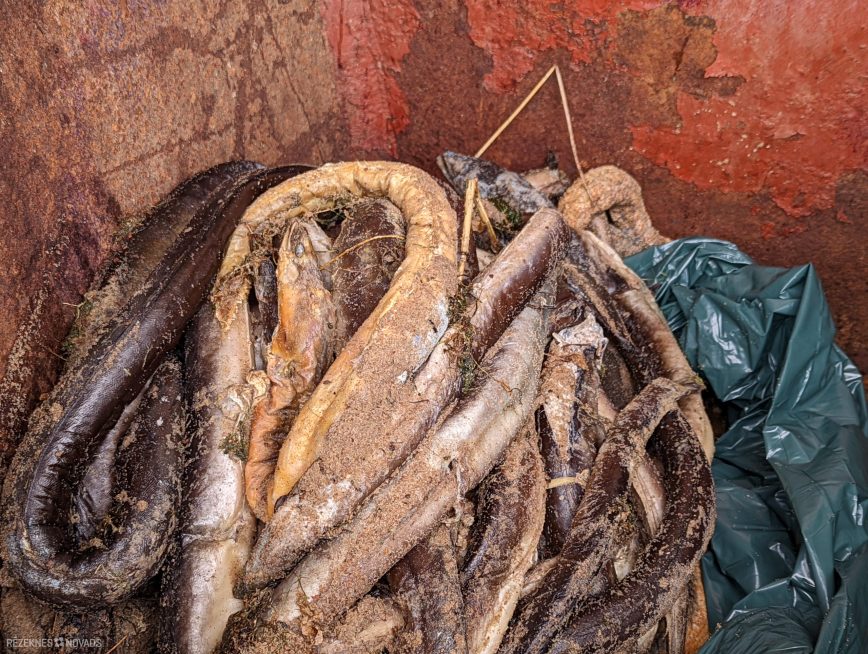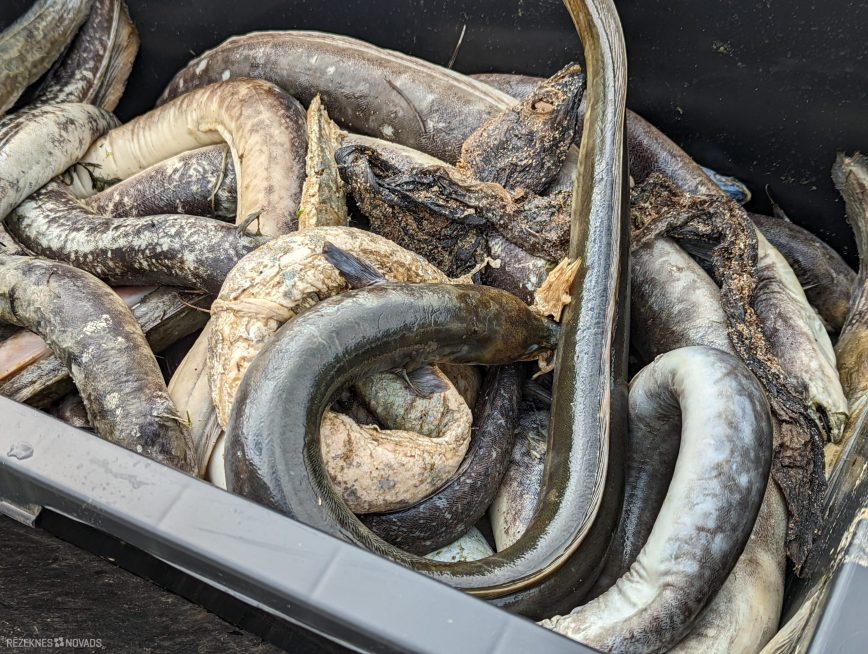 [{"src": "https://rezeknesnovads.lv/wp-content/uploads/2022/09/PXL_20220906_075123018-scaled.jpg", "Type": "Image", "opts": {"Text": "Rasna fatalities", "thumb": "https://rezeknesnovads.lv/wp-content/uploads/2022/09/PXL_20220906_075123018-scaled.jpg"}}, {"src": "https://rezeknesnovads.lv/wp-content/uploads/2022/09/PXL_20220906_075358608-scaled.jpg", "Type": "Image", "opts": {"Text": "", "thumb": "https://rezeknesnovads.lv/wp-content/uploads/2022/09/PXL_20220906_075358608-scaled.jpg"}}, {"src": "https://rezeknesnovads.lv/wp-content/uploads/2022/09/PXL_20220906_080643504-scaled.jpg", "Type": "Image", "opts": {"Text": "https://rezeknesnovads.lv/wp-content/uploads/2022/09/PXL_20220906_080643504-scaled.jpg"}}]