Cross-border challenge "in the spring of kilometres"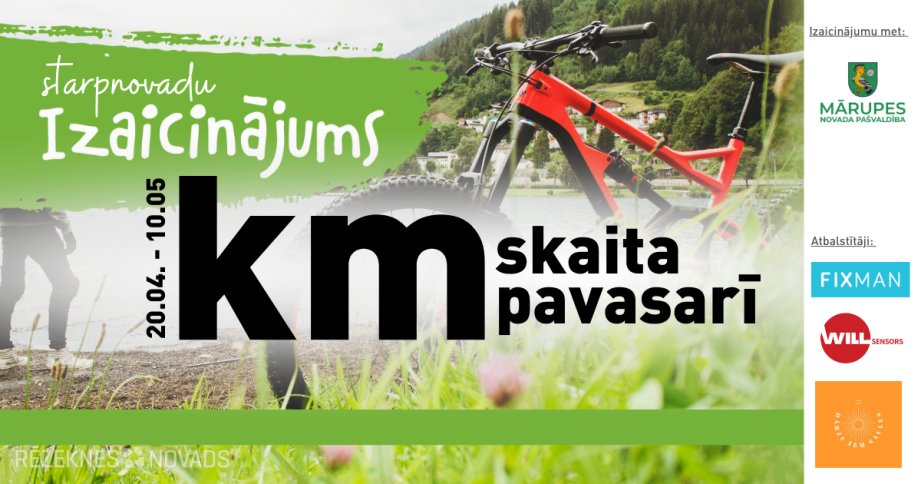 The municipality of Rezekne calls on the municipality to represent its municipality and join the environmentally friendly challenge of the "km of km in the spring!"
In order to promote the creation of natural-friendly travel habits, from 20 April to 10 May, the "green" kilometres of each of the participants in the municipality will be listed with the help OF a free mobile application STREAM.
As of April 20, he is looking for a LOCAL government challenge in the spring of "km of km – Rezekne municipality" and logged in as a participant. All the kilometres that have been taken, run, or bicycles will be an artery in the Individual Race for valuable prizes for our municipality.
A separate prize from the municipality of Rezekne will be given to the participant who will be the most active in Rēzekne municipality!
It will be possible to join the challenge at any time until its conclusion. The challenge will only be counted by running, running, or kilometres with bicycles. It is prohibited for participants to use any motorised means of transport!