Business
12 Maximum sentence length exceeded.12
Maximum sentence length exceeded.
12 Maximum sentence length exceeded.
12 Maximum sentence length exceeded.
12 Maximum sentence length exceeded. 
12 Maximum sentence length exceeded.
The best gift for Christmas! The son did not go and eat even before the festival, but it was for others to celebrate as delicious as him. '
12
Maximum sentence length exceeded.
Pamatā tiek kūpināti plauži, asari, vasarās arī līņi, zuši un zandarti. Visas zivis ir tikai no Rāznas ezera. Brāļi sadarbojas ar diviem vietējiem zvejniekiem. Vasarā kūpinātava tiek kurināta katru dienu. Katrai zivij ir sava recepte.
For communication Facebook Page
12
Ilgvars Leiņa pabeidzis Rīgas Tehnisko universitāti un atgriezies dzimtajā Kaunatas pagastā, lai audzētu Šarolē šķirnes liellopus, kā arī nodarbotos ar graudkopību. Pašlaik tiek apsaimniekoti 260 ha lauksaimniecības zemes, no kuriem 100 ha ir graudaugu sējumi, savukārt pārējās ir ganības un zālāju pļavas. Šobrīd ganāmpulkā ir 130 liellopi, tostarp 70 govis.
Active Holiday Park "Chile"
Aktīvās atpūtas parks Čīkurs - disku golfa laukums, loku taga laukums, atpūtas vieta. Aktivitātes pieejamas uz vietas, Kaunatā sporta stadionā, izbraukumos. "Čīkurs" ir aktīvi, atbalsta sportu un veicina aktīvu dzīvesveidu jauniešu vidū, bieži sadarbojoties ar jauniešu centriem un iesaistoties pasākumos Rēzeknes novadā.
Medus Foļvarka "Upeslāči"
Noslēpumaina pasaule ir tām mūsu medus bitēm. Īpaši, ja apzinām tās saimi kā vienotu veselumu, kurā katrs atsevišķi pastāvēt nemaz nevar. Darbīgās bites jaucas, gluži kā tādi neironi, kā cilvēki, savstarpēji mācās un koordinējas, mērķtiecīgi gatavojas un atnākot labvēlīgiem apstākļiem, izlido uz rezultātu ar visu potenciālu. Nogādā mājās nektārus, fermentē tos par mums pazīstamo medu. Viņām medus ir tīras enerģijas depozīts, ko, pie vajadzības, var pārvērst siltumā.
Radās ideja izveidot tūrisma objektu – bišu viesnīcu. Tādu lauku māju, kas veltīta šo dabai svarīgo dzīvnieku burvīgajai pasaulei, kurā ienākot cilvēkus uzlādē un burtiski atjauno bišu sarūpētais dabas spēks. Tā atjaunojot 19. gs Batņu foļvarku (latv.lit.val. pusmuiža) ir izveidots šis apskates objekts. Medus Foļvarka atrodas Rāznas Nacionālajā parkā.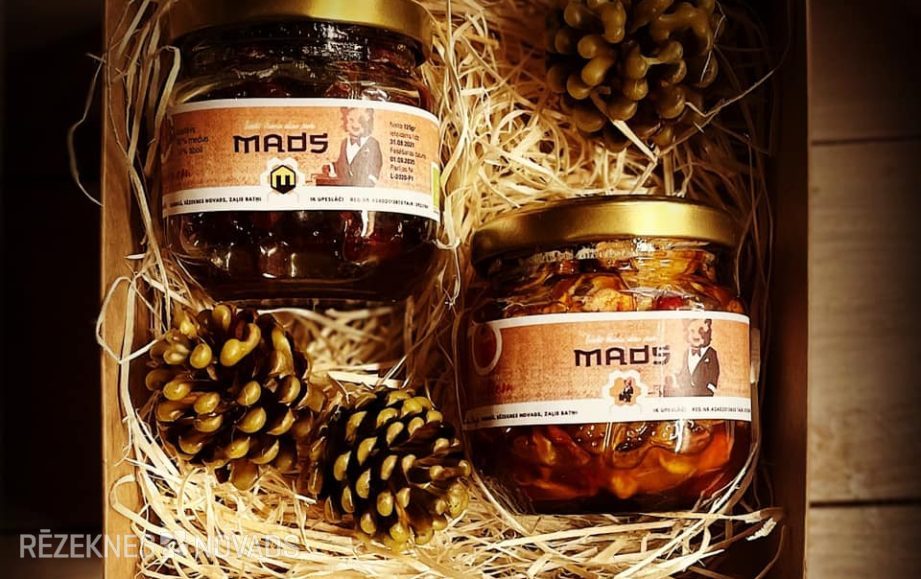 [{"src":"https:\/\/rezeknesnovads.lv\/wp-content\/uploads\/2020\/12\/folvarka25-921x579-c.jpg","type":"image","opts":{"text":"","thumb":"https:\/\/rezeknesnovads.lv\/wp-content\/uploads\/2020\/12\/folvarka25-921x579-c.jpg"}},{"src":"https:\/\/rezeknesnovads.lv\/wp-content\/uploads\/2020\/12\/folvarka256-921x579-c.jpg","type":"image","opts":{"text":"","thumb":"https:\/\/rezeknesnovads.lv\/wp-content\/uploads\/2020\/12\/folvarka256-921x579-c.jpg"}},{"src":"https:\/\/rezeknesnovads.lv\/wp-content\/uploads\/2020\/12\/20180712_093430-1-921x579-c.jpg","type":"image","opts":{"text":"","thumb":"https:\/\/rezeknesnovads.lv\/wp-content\/uploads\/2020\/12\/20180712_093430-1-921x579-c.jpg"}},{"src":"https:\/\/rezeknesnovads.lv\/wp-content\/uploads\/2020\/12\/20180712_094242-1-921x579-c.jpg","type":"image","opts":{"text":"","thumb":"https:\/\/rezeknesnovads.lv\/wp-content\/uploads\/2020\/12\/20180712_094242-1-921x579-c.jpg"}},{"src":"https:\/\/rezeknesnovads.lv\/wp-content\/uploads\/2020\/12\/20180712_094518_001-1-921x579-c.jpg","type":"image","opts":{"text":"","thumb":"https:\/\/rezeknesnovads.lv\/wp-content\/uploads\/2020\/12\/20180712_094518_001-1-921x579-c.jpg"}}]