Bezmaksas tehnoloģiju meistarklases vecākiem, vecvecākiem un skolotājiem
Vai ticat tam, ka tehnoloģiju izmantošana mācību procesā attīsta iespējas, prasmes, radošumu, kā arī ļauj bērniem ātrāk apgūt lasīšanu, rēķināšanu, dabaszinātnes un citus priekšmetus?
Ja atbilde ir "jā", tad aicinām skolotājus, vecākus un vecvecākus uz bezmaksas tehnoloģiju meistarklasēm, kuras vadīs skolēni no Gaigalavas pamatskolas, Maltas un Viļānu vidusskolas, Austrumlatvijas radošo pakalpojumu centra "Zeimuļs", kā arī pārstāvji no vecāku biedrības "Eņģeļi ar mums". Meistarklases notiks 28. augustā plkst. 13.00-14.00 Rēzeknes novada domes ēkā Atbrīvošanas alejā 95A. Visi interesenti varēs saņemt arī skolotāju- ekspertu konsultācijas par tehnoloģiju integrēšanas iespējām mācīšanās procesā.
Jāpiebilst, ka paši skolotāji apguva jaunās iespējas un inovācijas izglītības sistēmā, piedaloties Erasmus+ programmas atbalstītajā projektā Nr. 2020-1-LV01-KA201-077496 "Founding the network of technology INTEGRAtionists in pupils' informal education" (Tehnoloģiju integrēšanas speciālistu tīkla izveide skolēnu interešu izglītībā-LV) 2020.-2022. gadā.
Projektu realizēja Rēzeknes novada pašvaldība sadarbībā ar biedrību "Eņģeļi ar mums", Austrumlatvijas radošo pakalpojumu centru "Zeimuļs", kā arī ar izglītibas iestādēm no Igaunijas, Lietuvas un Slovēnijas.
Inta Rimšāne
ārējo sakaru organizatore
Rezekne Municipality
https://rezeknesnovads.lv/iedzivotajiem/projekti/integra/
https://www.facebook.com/profile.php?id=100063713461961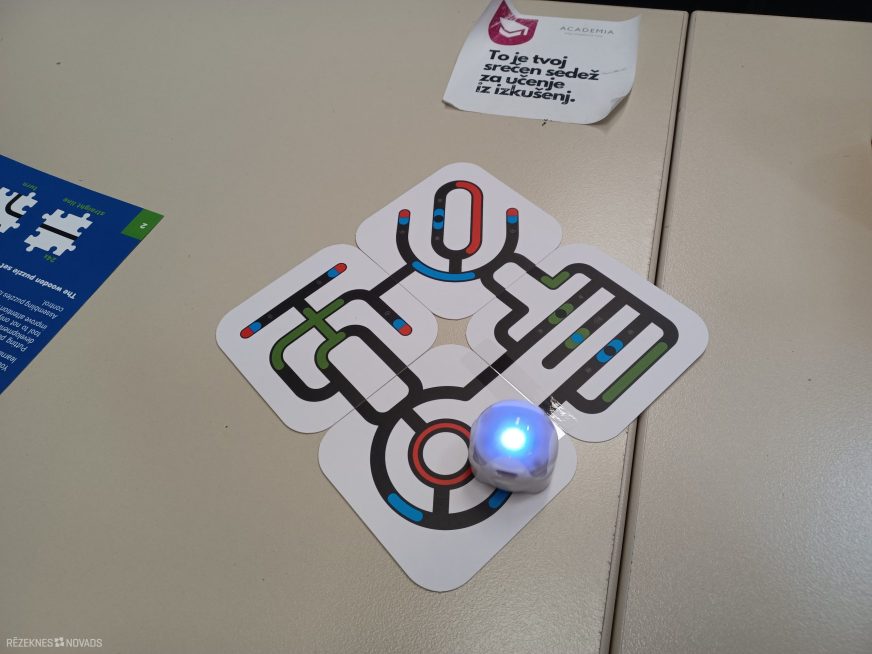 [{"src":"https:\/\/rezeknesnovads.lv\/wp-content\/uploads\/2023\/08\/2021-09-30-12-12-35-scaled.jpg","type":"image","opts":{"text":"","thumb":"https:\/\/rezeknesnovads.lv\/wp-content\/uploads\/2023\/08\/2021-09-30-12-12-35-scaled.jpg"}},{"src":"https:\/\/rezeknesnovads.lv\/wp-content\/uploads\/2023\/08\/20210816_171127-scaled.jpg","type":"image","opts":{"text":"","thumb":"https:\/\/rezeknesnovads.lv\/wp-content\/uploads\/2023\/08\/20210816_171127-scaled.jpg"}},{"src":"https:\/\/rezeknesnovads.lv\/wp-content\/uploads\/2023\/08\/2021-09-30-12-03-42-scaled.jpg","type":"image","opts":{"text":"","thumb":"https:\/\/rezeknesnovads.lv\/wp-content\/uploads\/2023\/08\/2021-09-30-12-03-42-scaled.jpg"}}]