As Maltas young people were going to look at the Saeima!
12
Maximum sentence length exceeded.
Rīga mūs sagaidīja ar sastrēgumu, rūcošiem traktoriem un pārraktu 11. novembra krastmalu, kurā, kā uzzinājām, arī skars jaubūvējumā trase "Rail Batica". Taču prasmīgā šofera Aleksandra Romanova manevri mums drīz vien ļāva apstāties netālu no Vecrīgas, kuras šaurās ieliņas atveda līdz vajadzīgajai ēkai, kuras pretējā pusē saulē mirdzēja latgalieša Franča Trasuna piemiņas plāksne (tieši viņš 1917. gadā Latgali ierosināja pievienot Latvijai).
Vairums bērnu šajā senajā ēkā viesojās pirmoreiz, tāpēc vēl jo svarīgāks bija fakts, ka tā bija ceturtdiena – Saeimas kārtējā sēde, kur jauniešiem bija iespēja ielūkoties jautājumu izskatīšanā , kā arī vērot kā deputātu darbs notiek klātienē. Dažas jaunietes pat mēģināja izprast, kur deputātiem beidzas ziņošanas, kur diskusiju daļa! Tāpat bijis interesanti vērot, kad frakciju līderi pirms balsojuma pacēla noteiktas krāsas kartītes. Bērnu emocijas atsauksmēs: "Redzēju daudz jauna un redzēju dzīvajā, kā pieņem lēmumus Saeimas deputāti", "Bija interesanti un izglītojoši", "Man ļoti patika kā deputāti pārsprieda jautājumus"," Man patika pastaiga pa Vecrīgu un skatīties, kā deputāti balso par vai pret" utt. (Patīkami bija nejauši un uz mirkli pirms sēdes sākuma sastapt Saeimas deputāti Leilu Rasimu, kura ar mums laipni aprunājās un atzinās, ka "diena ieguva citu krāsu, kad ieraudzījusi savējos – latgaliešus").
Ne mazāk iespaidīga bija ekskursija pa Saeimas zālēm, kurās bērni redzēja neparasto kādreizējā Valsts prezidenta Jāņa Čakstes portretu (Dzeltenajā zālē), iepazina Latvijas pilsētu svečturi (Sarkanajā zālē), ko veidojis latgalietis Edvards Spravniks, un gleznu "Tautas veidots karogs" (Balsošanas zālē), kas tapis Latvijas simtgadē no cilvēku pašu rakstītiem vārdiem. Visilgāk bērni uzkavējās telpā, kurā atrodas daļa no Saeimas prominento viesu dāvanām no dažādām valstīm.
Tāpat bija unikāla iespēja gandrīz vai pirmajiem aplūkot izstādi "Saeimas kārtības rullim 100", kas tika atklāta pāris stundas pirms mūsu ierašanās. Tad nu redzējām gan 1923., 1929., 1994. gada un mūsdienu Saeimas kārtības ruļļa redakcijas, vēsturiskās fotogrāfijas, improvizētu 20. gadsimta 20. gadu Saeimas deputāta darbagaldu. Izstādi veidojusi Saeima sadarbībā ar Latvijas Nacionālo arhīvu un Latvijas Nacionālo vēstures muzeju.
Nobeigumā bija vēl tikai neliela pastaiga pa Vecrīgu, iegriešanās atpūtas centrā Lido un mājupceļš. Atkal ar dziesmām un sajūtu, ka nu bērni zina vairāk par mūsu likumdevēju darba specifiku.
Skaidrīte Svikša, Maltas BJC pulciņa "Volūdu detektivi" skolotāja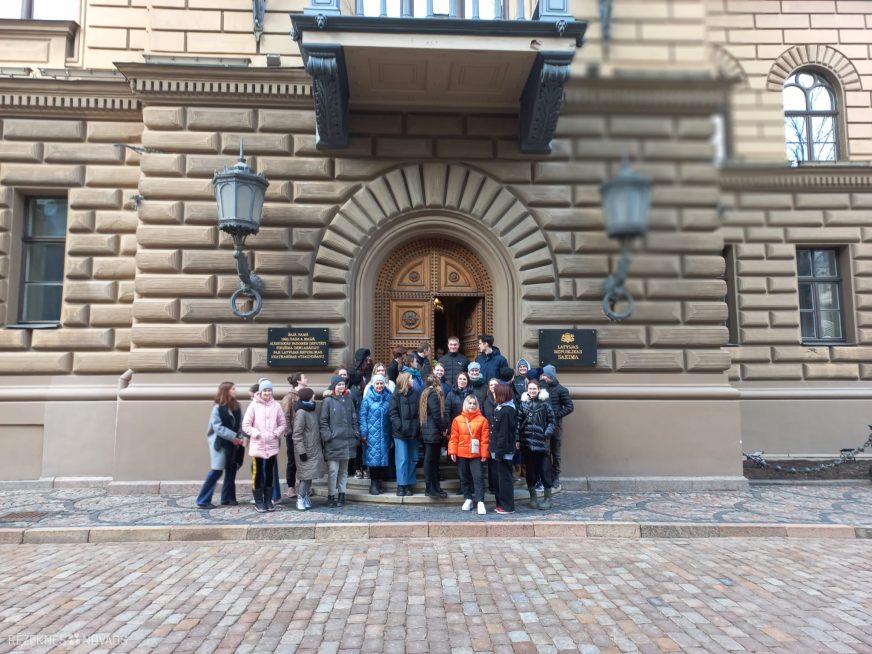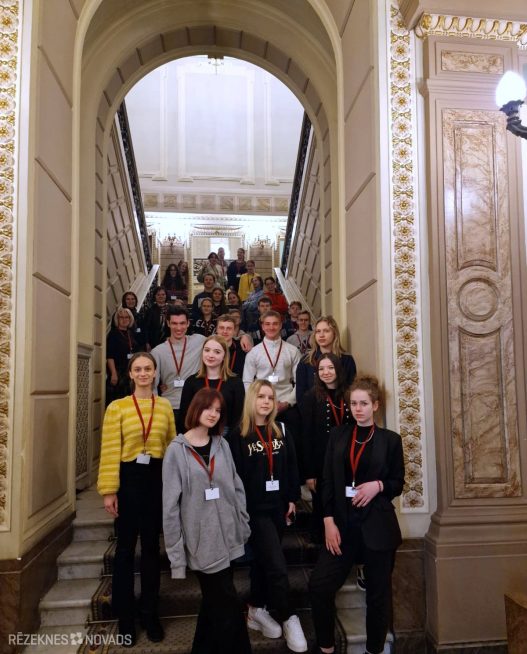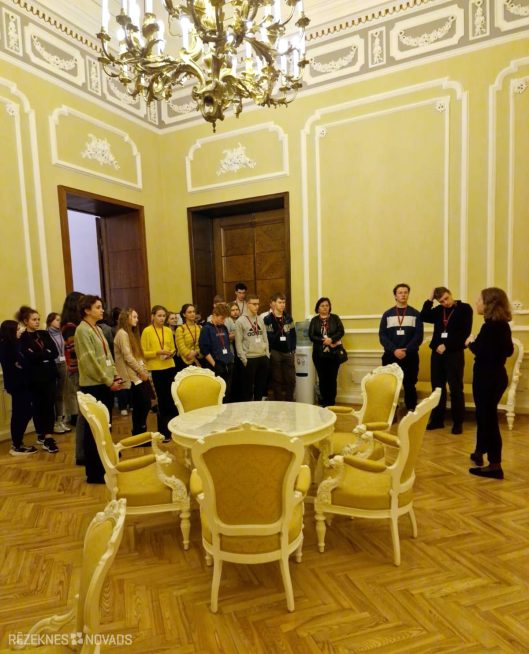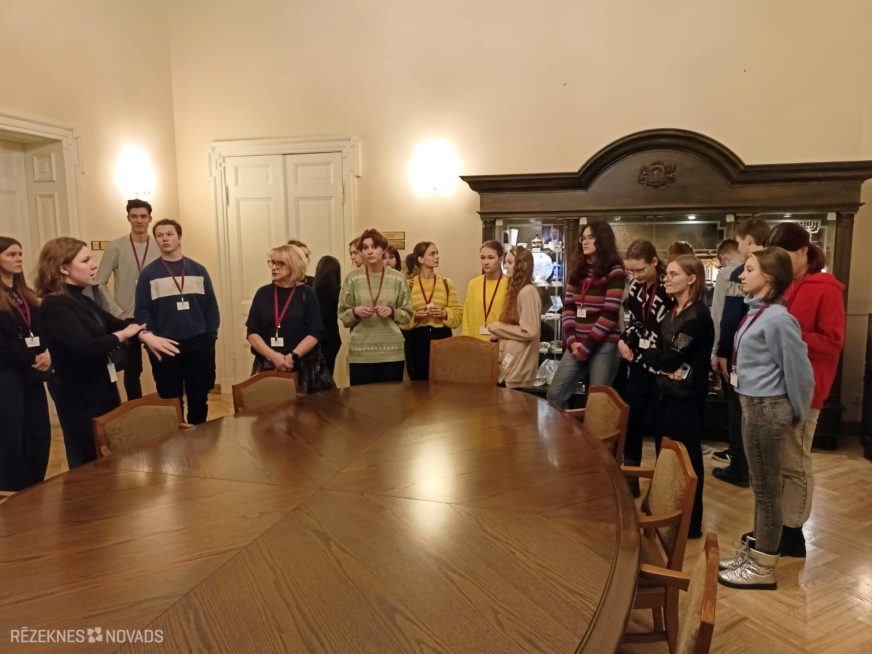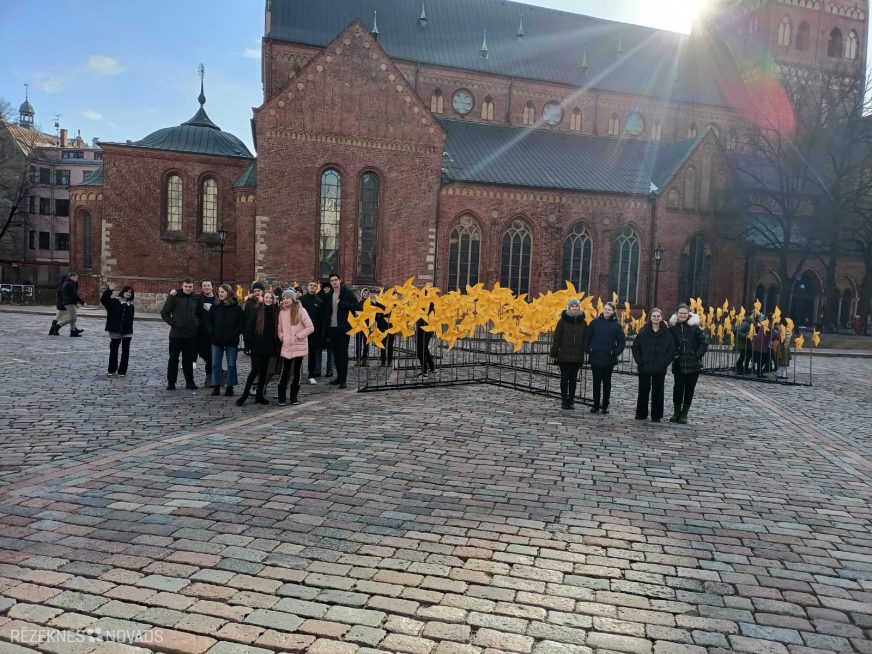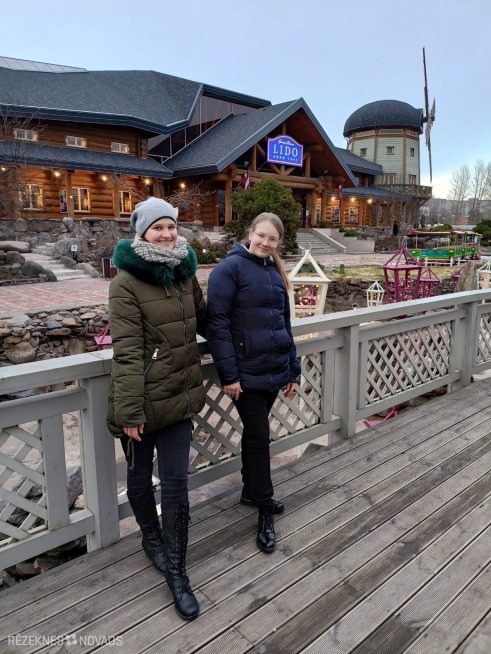 [{"src":"https:\/\/rezeknesnovads.lv\/wp-content\/uploads\/2023\/03\/1..jpg","type":"image","opts":{"text":"","thumb":"https:\/\/rezeknesnovads.lv\/wp-content\/uploads\/2023\/03\/1..jpg"}},{"src":"https:\/\/rezeknesnovads.lv\/wp-content\/uploads\/2023\/03\/0.jpg","type":"image","opts":{"text":"","thumb":"https:\/\/rezeknesnovads.lv\/wp-content\/uploads\/2023\/03\/0.jpg"}},{"src":"https:\/\/rezeknesnovads.lv\/wp-content\/uploads\/2023\/03\/00.jpg","type":"image","opts":{"text":"","thumb":"https:\/\/rezeknesnovads.lv\/wp-content\/uploads\/2023\/03\/00.jpg"}},{"src":"https:\/\/rezeknesnovads.lv\/wp-content\/uploads\/2023\/03\/2.jpg","type":"image","opts":{"text":"","thumb":"https:\/\/rezeknesnovads.lv\/wp-content\/uploads\/2023\/03\/2.jpg"}},{"src":"https:\/\/rezeknesnovads.lv\/wp-content\/uploads\/2023\/03\/6.jpg","type":"image","opts":{"text":"","thumb":"https:\/\/rezeknesnovads.lv\/wp-content\/uploads\/2023\/03\/6.jpg"}},{"src":"https:\/\/rezeknesnovads.lv\/wp-content\/uploads\/2023\/03\/9.jpg","type":"image","opts":{"text":"","thumb":"https:\/\/rezeknesnovads.lv\/wp-content\/uploads\/2023\/03\/9.jpg"}},{"src":"https:\/\/rezeknesnovads.lv\/wp-content\/uploads\/2023\/03\/10.jpg","type":"image","opts":{"text":"","thumb":"https:\/\/rezeknesnovads.lv\/wp-content\/uploads\/2023\/03\/10.jpg"}},{"src":"https:\/\/rezeknesnovads.lv\/wp-content\/uploads\/2023\/03\/11..jpg","type":"image","opts":{"text":"","thumb":"https:\/\/rezeknesnovads.lv\/wp-content\/uploads\/2023\/03\/11..jpg"}},{"src":"https:\/\/rezeknesnovads.lv\/wp-content\/uploads\/2023\/03\/12.jpg","type":"image","opts":{"text":"","thumb":"https:\/\/rezeknesnovads.lv\/wp-content\/uploads\/2023\/03\/12.jpg"}}]