Rēzeknes novadā jaunieši mācās būt pilsoniski aktīvi
Lai rosinātu vidusskolēnus aktīvāk iesaistīties sabiedrībā notiekošajos procesos, izteikt konstruktīvu viedokli un prast to aizstāvēt, kopš marta Rēzeknes novada Maltas un Viļānu vidusskolas, kā arī Mākslu izglītības kompetences centra (MIKC) "Latgales Mūzikas un mākslas vidusskola" skolēni piedalās British Council pārstāvniecības Latvijā atbalstītajāprojektā "Man nav vienalga" (#ManNavVienalga).
Pavasara sesijā notika vairākas tiešsaistes diskusijas. Pirmajā sarunā jaunieši tikās ar Vladislavu Romanovu, sabiedrībā plašu rezonansi radījušās filmas "Daugavpils. Ie/Nespēju pilsēta" autori. Vladislava pastāstīja par motivāciju veidot šo filmu un kopā ar diskusijas dalībniekiem pārrunāja, kāpēc šādi jautājumi tika akcentēti Daugavpilī un kā tos aktualizēt arī citās Latgales pilsētās. Tāpat Vladislava stāstīja, kā tikt galā ar negatīviem komentāriem un kritiku sociālajos tīklos.
Savukārt aprīlī jaunieši mācījās būt pilsoniski aktīvi, izmantojot jaunākās tehnoloģijas. Par mākslīgo intelektu stāstīja komunikācijas stratēģis Artis Krilovs. Izrādās, ka viss jaunais ir labi aizmirsts vecais, tāpēc sarunas tēma bija "Mākslīgā intelekta Renesanse".
Maijā jaunieši tikās ar viedokļu līderi, Saeimas deputāti Leilu Rasimu, kura stāstīja par savu ceļu politikā, par to, kāpēc nevajag klusēt, bet gan aktīvi paust savu viedokli. Pēc sarunas tapa arī vairāki jauniešu gatavoti raksti, kas tika publicēti laikrakstā "Rēzeknes Vēstis".
25.-26. jūlijā jaunieši tikās divu dienu digitālajās darbnīcās Rēzeknes novada Maltas vidusskolā. Pirmajā dienā jaunieši turpināja mācīties par mākslīgo intelektu kopā ar ekspertiem Agni Škuškovniku un Vitu Stigi-Škuškovniku. Otrās dienas lektors Nils Students ar reālu piemēru nodemonstrēja, cik viegli ikviens no mums var kļūt par propagandas upuri. Nodarbībā pie Raimonda Platača jaunieši apsprieda svarīgas problēmas valstī, pilsētā, novados un skolās. Jauniešiem patika Raimonda teiktais, ka jaunajiem cilvēkiem noteikti vajag paust savu viedokli, lai viņi tiktu sadzirdēti pieaugušo vidū un lai arī citi jaunieši redzētu, ka ir vērts izteikt skaļi sev sasāpējušu jautājumu.
Iesākoties projekta rudens sesijai, jaunieši apspriež, kādas problēmas ir aktuālas katrā projektā iesaistītajā skolā. Par to, kā šīs problēmas varēs risināt, ņemot palīgā sociālos tīklus, runāsim tiešsaistes sarunā 21. septembrī kopā ar mārketinga speciālistu Raimondu Plataci.
Projekts turpināsies līdz 2024. gada martam. "Projekta ideja radās, analizējot vēlēšanu rezultātus Rēzeknes pilsētā un novadā. Ar skumjām secinājām, ka sabiedrībā milzu ietekme ir personām, kas ar apšaubāmu saturu prot manipulēt sociālajos tīklos, savācot vairākus miljonus "Like" jeb "Patīk", tādā veidā pat iekļūstot Saeimā. Mēs gribam palīdzēt jaunajai paaudzei, kas ir topošie vēlētāji, attīstīt prasmi analizēt sabiedrības procesus un pašiem nebaidīties veidot jēgpilnu saturu sociālajos tīklos," stāsta biedrības "Viedokļu līderu skola" pārstāvji.
Projektu  "Man nav vienalga" (Community Collaborations to Identify and Interpret Misinformation) realizē biedrība "Viedokļu līderu skola" sadarbībā ar Maltas un Viļānu vidusskolu, kā arī MIKC "Latgales Mūzikas un mākslas vidusskola".
Photo: Eduard Medvedev
Projektu finansiāli British Council pārstāvniecība Latvijā "People to People Cultural Engagement" programmas ietvaros. Vairāk par British Council darbību Latvijā meklē www.britishcouncil.lv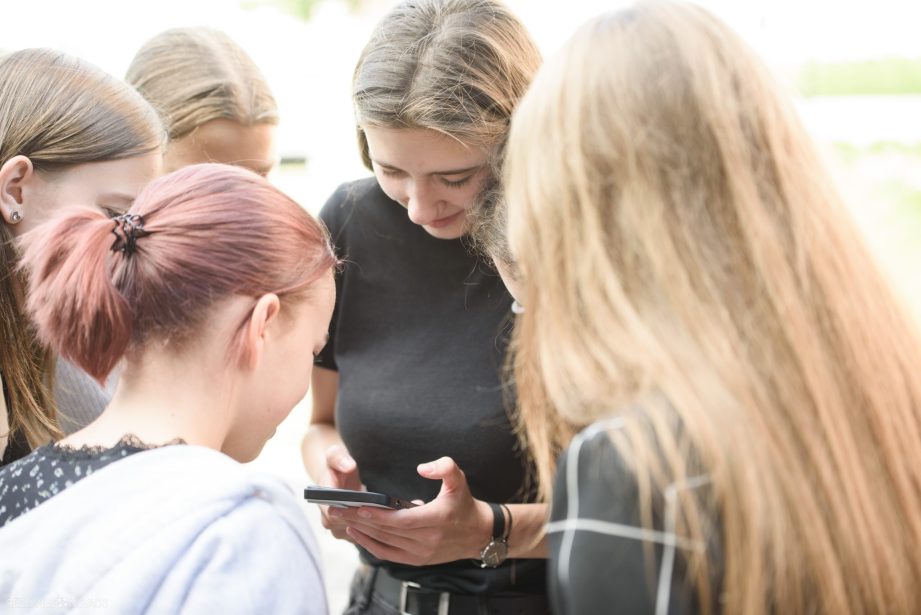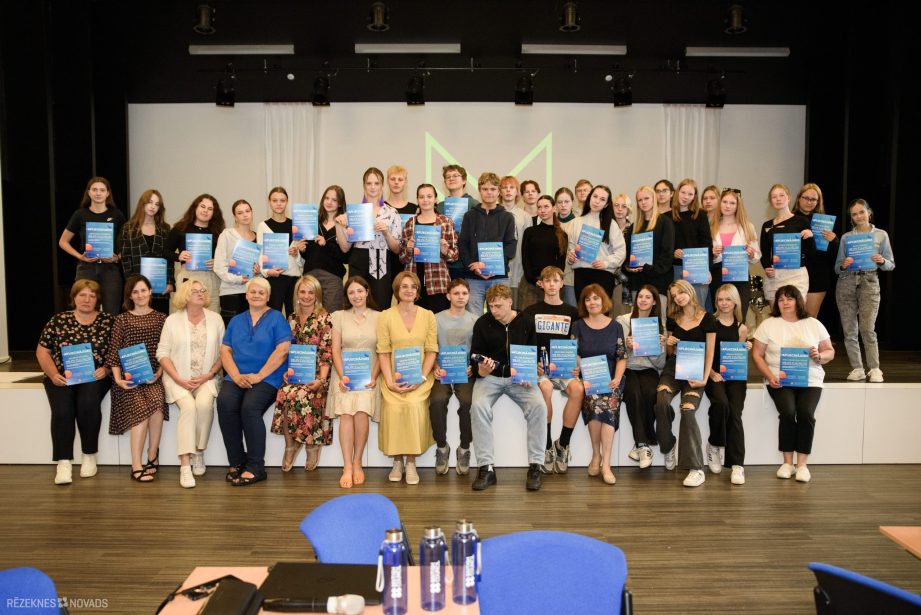 [{"src":"https:\/\/rezeknesnovads.lv\/wp-content\/uploads\/2023\/09\/1-scaled.jpg","type":"image","opts":{"text":"","thumb":"https:\/\/rezeknesnovads.lv\/wp-content\/uploads\/2023\/09\/1-scaled.jpg"}},{"src":"https:\/\/rezeknesnovads.lv\/wp-content\/uploads\/2023\/09\/4-scaled.jpg","type":"image","opts":{"text":"","thumb":"https:\/\/rezeknesnovads.lv\/wp-content\/uploads\/2023\/09\/4-scaled.jpg"}},{"src":"https:\/\/rezeknesnovads.lv\/wp-content\/uploads\/2023\/09\/EDI_4859-scaled.jpg","type":"image","opts":{"text":"","thumb":"https:\/\/rezeknesnovads.lv\/wp-content\/uploads\/2023\/09\/EDI_4859-scaled.jpg"}},{"src":"https:\/\/rezeknesnovads.lv\/wp-content\/uploads\/2023\/09\/EDI_5591-scaled.jpg","type":"image","opts":{"text":"","thumb":"https:\/\/rezeknesnovads.lv\/wp-content\/uploads\/2023\/09\/EDI_5591-scaled.jpg"}}]