Solemnly spent ON the 30 th anniversary of the MARKET OF Viļānu
Mēneša otrajā svētdienā, 14. maijā, Viļānos tika atzīmēti vērienīgi svētki – Viļānu Tirgus 30. gadadiena. Viļānu pilsētas stadionā, tā nomalēs, pilsētas ielās no Lakstīgalu salas līdz Viļānu Vidusskolai, pirkt gribētājus aicināja stādu, ziedu, pārtikas, keramikas, tekstila, mājsaimniecības un lauksaimniecības preču tirgotāji. Viļānu tirgus katra mēneša otrajā svētdienā ir ierasta tradīcija, kas šoreiz, par godu lielajai jubilejai, tika izkrāšņota ar vairākām atrakcijām, meistarklasēm, konkursiem, loteriju un svētku koncertu.
Pirmie apmeklētāji tirgū ieradās jau pulksten 7.00, aktivitātei vien pieaugot. Vislielāko popularitāti, kā jau ierasts maija tirgū, izpelnījās stādu tirdzniecība. Stadionu Raiņa ielā mudžēja cilvēku pūļi – pērkot koku, krūmu stādus, viengadīgās un daudzgadīgās puķes, gurķu, tomātu, paprikas un daudzus citus stādus. Stadionā varēja meklēt kā vietējos gardumus, tā labumus no Daugavpils, Aizkraukles, Ludzas, Kārsavas un daudziem citiem tirgotājiem no visas Latvijas. Kā atzīst Viļānu Tirgus koordinatore, Rēzeknes novada pašvaldības ielu tirdzniecības administratore Ērika Jermanova, Viļānu Tirgus veiksmes atslēga ir pretimnākšana – tirgoties atļauts visiem!
No pulksten 9.00 līdz 12.00 apmeklētājus priecēja svētku koncerts, kurā uzstājās pūtēju orķestris Dekšāres, Viļānu deju grupas "Mozaīka" un "Cherry Lady", Sokolku pagasta deju grupa. Deju grupas izdejoja līnijdejas, izdejoja kā tauriņi, ieveda karstasinīgās Spānijas noskaņās. Pūtēju orķestris izspēlēja latviešu tautas dziesmu un populārās melodijas.
Lielu popularitāti izpelnījās tradicionālā tirgus spēle – rāpšanās tirgus stabā jeb umurkumurs. Spēkus izmēģināja brangi vīrieši, smalkas dāmas un mazi bērni, bet līdz augšā pakarinātajām balvām, pašā svētku noslēgumā, tika viens stiprinieks. Tāpat spēku un trāpību varēja izmēģināt seno latgaļu laukumā. Dienas laikā tika noskaidroti spēcīgākie latgaļu bruņuvestes cēlāji un labākie lokšāvēji – pulksten 12.00 stiprākie sieviešu un vīriešu kategorijā tika pie vērtīgām balvām.
Bērni varēja piedalīties meistarklasē, izveidojot apsveikumu māmiņām, apgleznot sejiņas un draiskoties piepūšamajās atrakcijās. Galvenajā teltī, noskenējot QR kodu varēja piedalīties veiksmes, intuīcijas un atjautības testā, zināšanu pārbaudei. Bet lielāko interesi izpelnījās lielā svētku loterija, kurā balvas vinnēja tirgotāji un apmeklētāji. Loterijas biļetēs bija jāieraksta, kāda varētu būt Viļānu tirgus devīze. Loterijas dalībnieki, vairāk kā 400 loterijas biļetēs, devīzes izveidošanai piegāja visnotaļ radoši, dažas no tām:
I sovim – i svešim!
Pērc! Pārdod! Priecājies!
Meklēsi un atradīsi!
Tikšanās vietu mainīt nedrīkst!
Mans tirgus, mani noteikumi!
Visu gadu tavā tuvumā!
Lobs nu Viļānim!
Viļānu tirgus tradīcija turpinās kopš 1993. gada, kad 1. maijā notika pirmā ielu tirdzniecības reize. Toreiz tirgošanās vēl notika Latvijas Rubļos (repšos). Kopš pirmās tirgus reizes tirdzniecība mainījusi notikuma vietu vien pirmajā gadā – ziemas sezonā norisinoties Viļānu vidusskolas telpās, bet kopš 1994. gada pavasara atgriezies un tā arī palicis nemainīgi – Viļānu stadionā un ielās.
Sagatavoja: Rēzeknes novada pašvaldības uzņēmējdarbības attīstības speciāliste Liāna Runča
12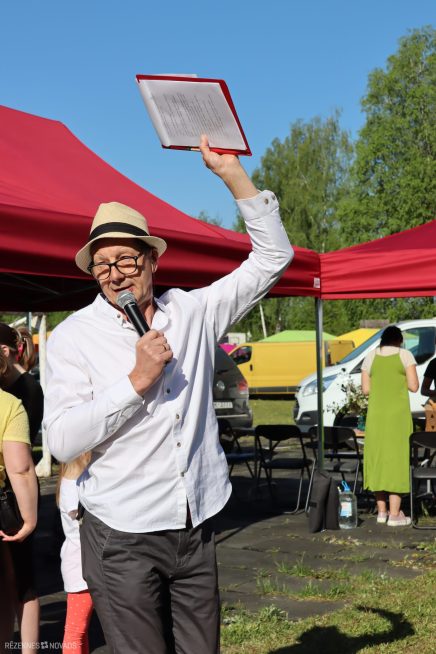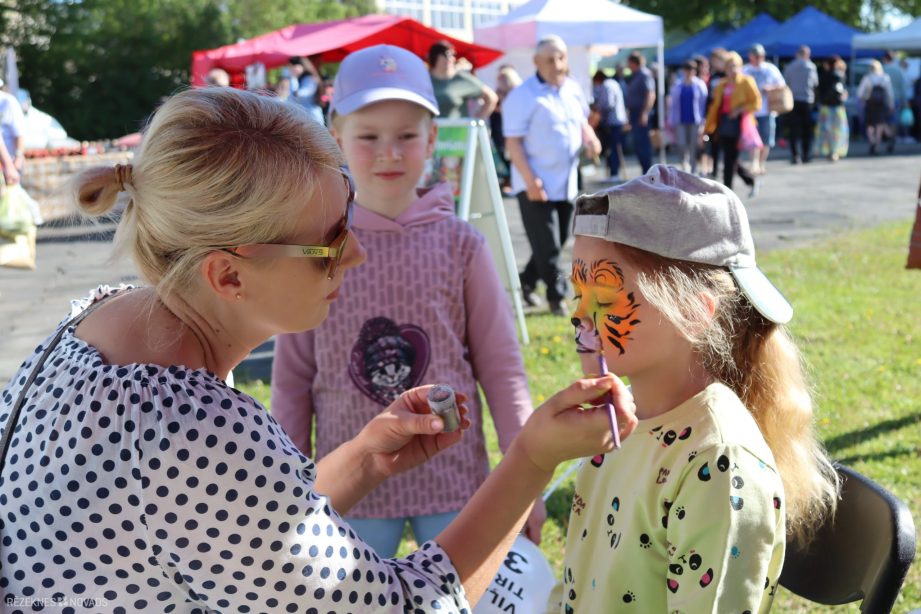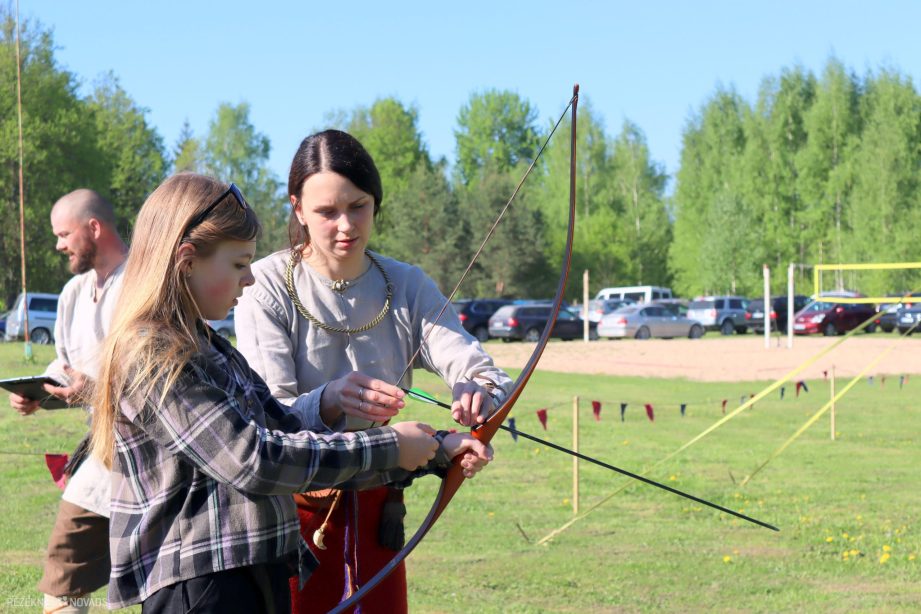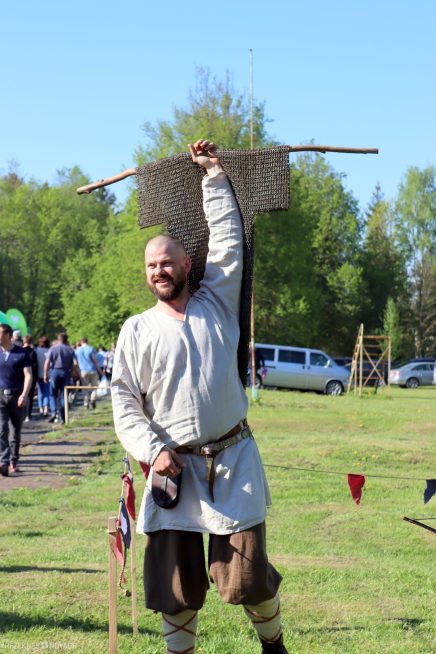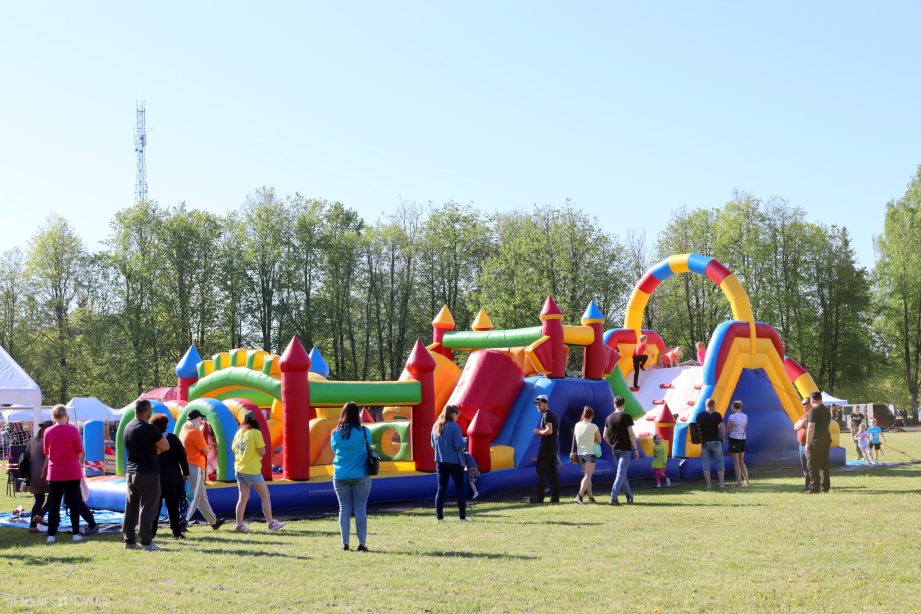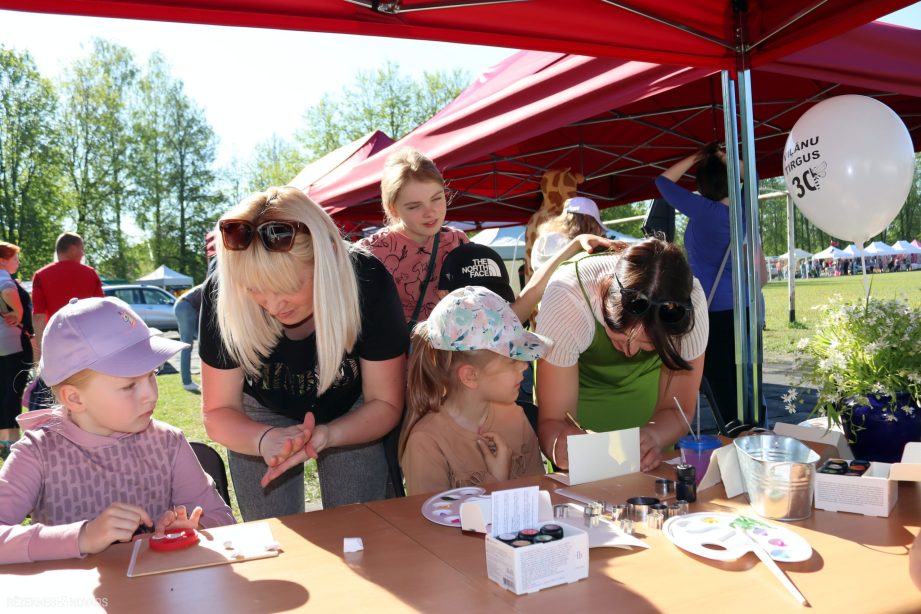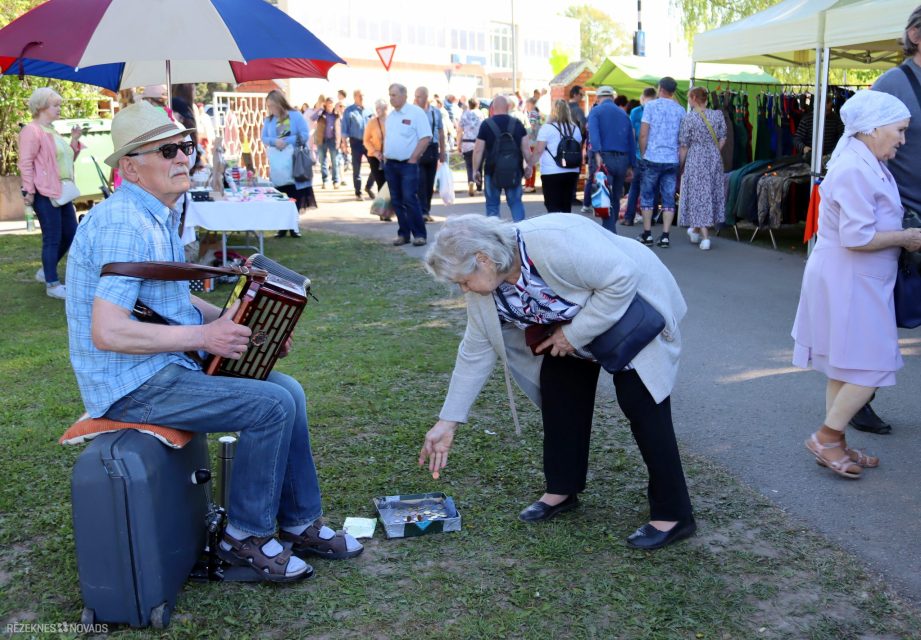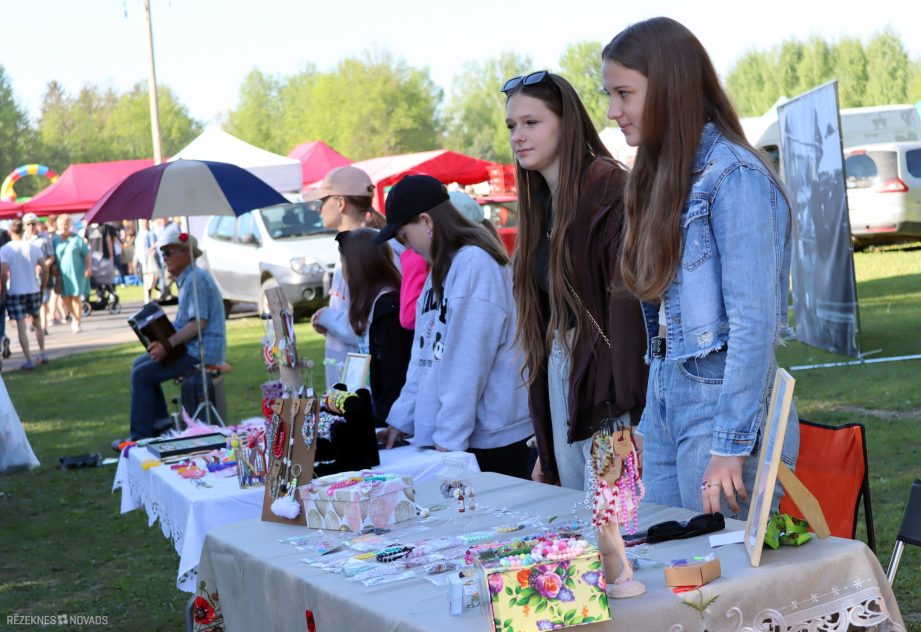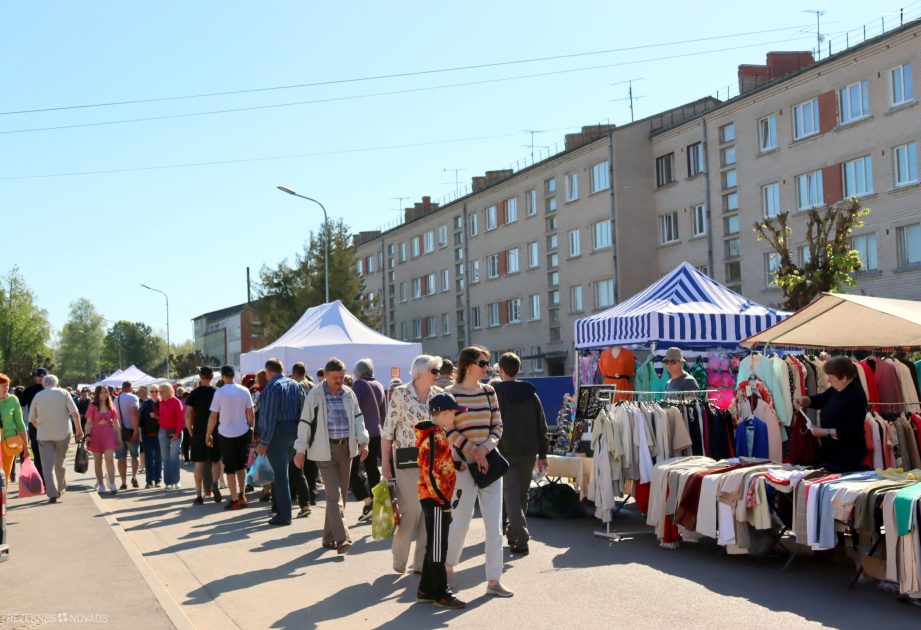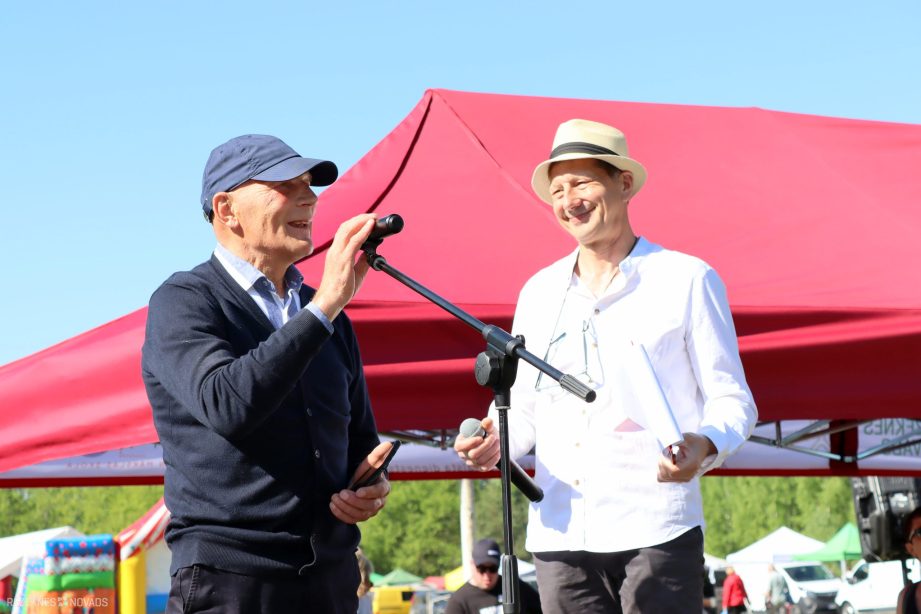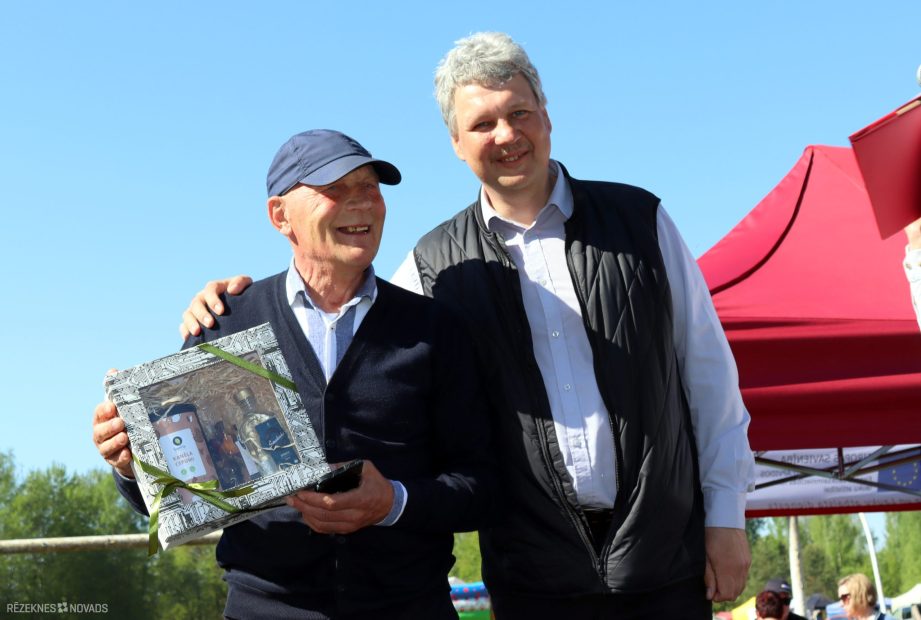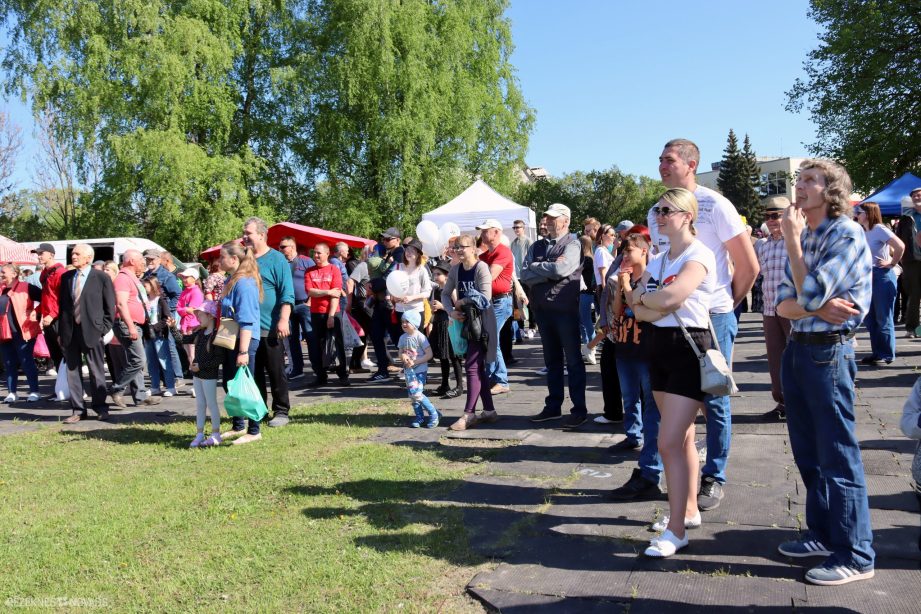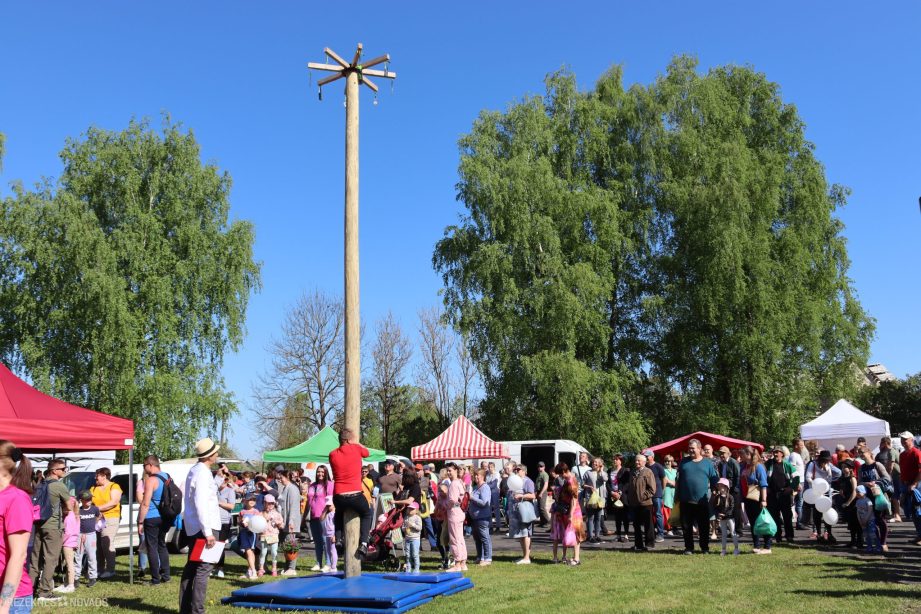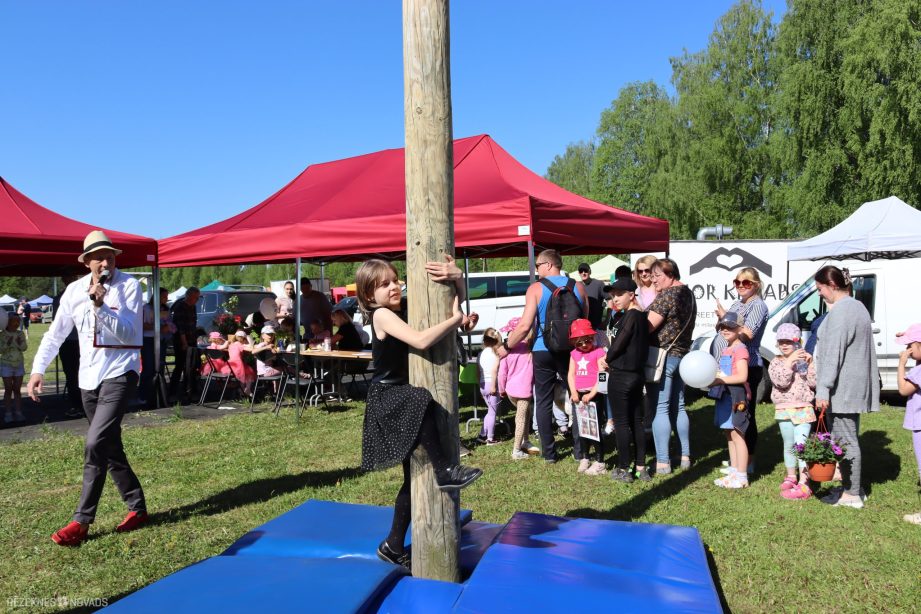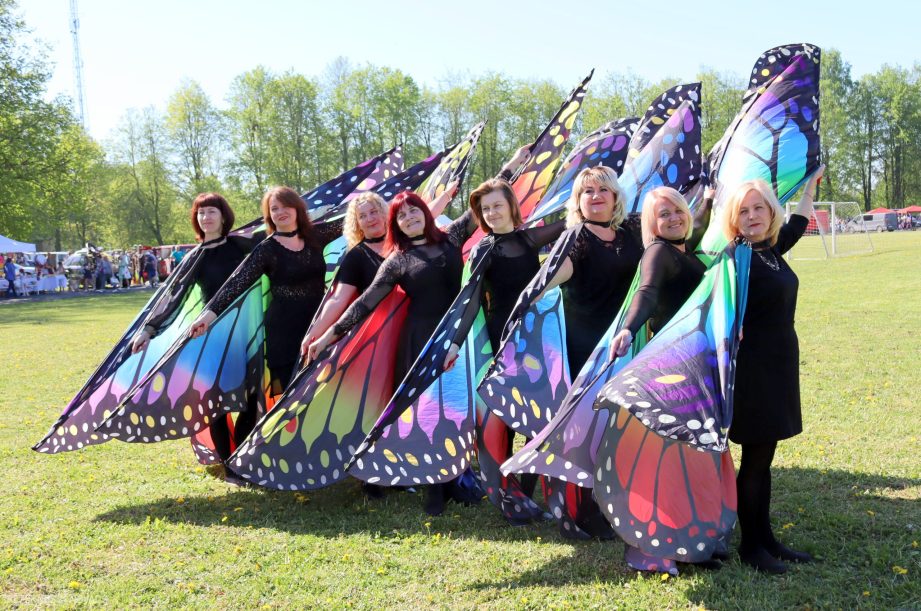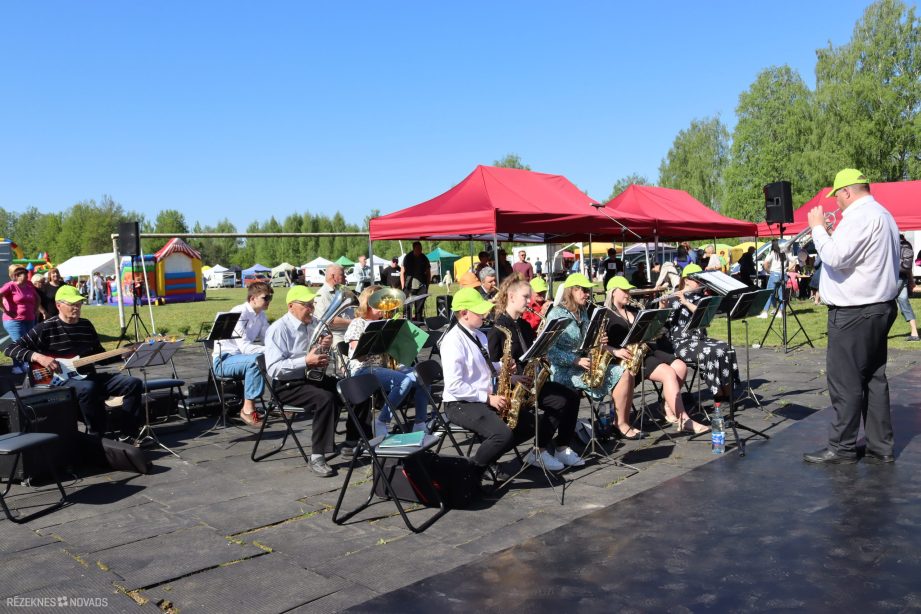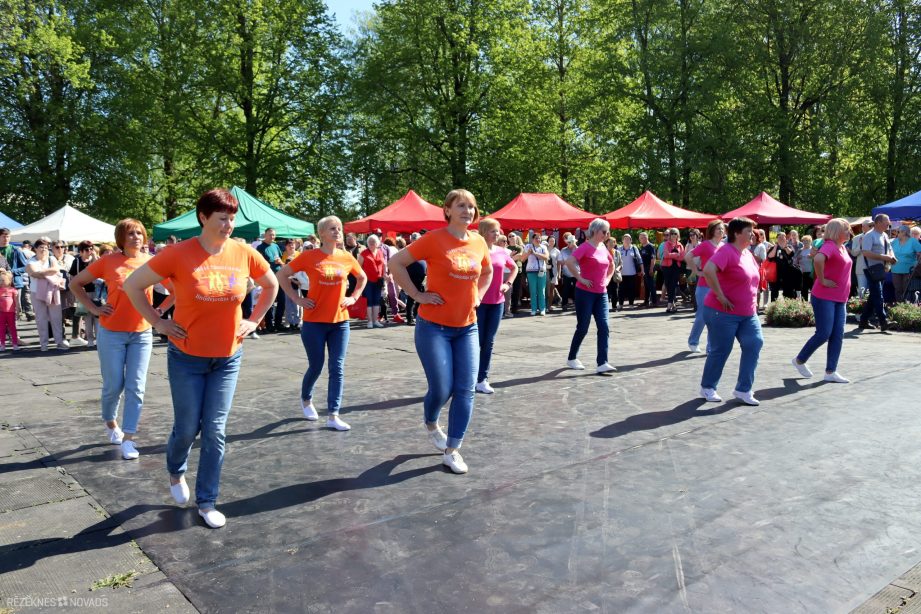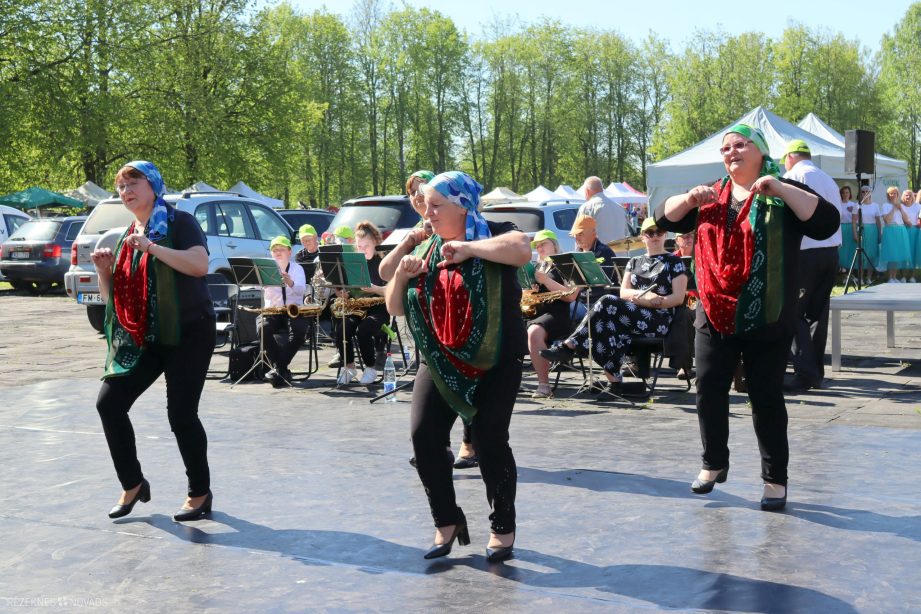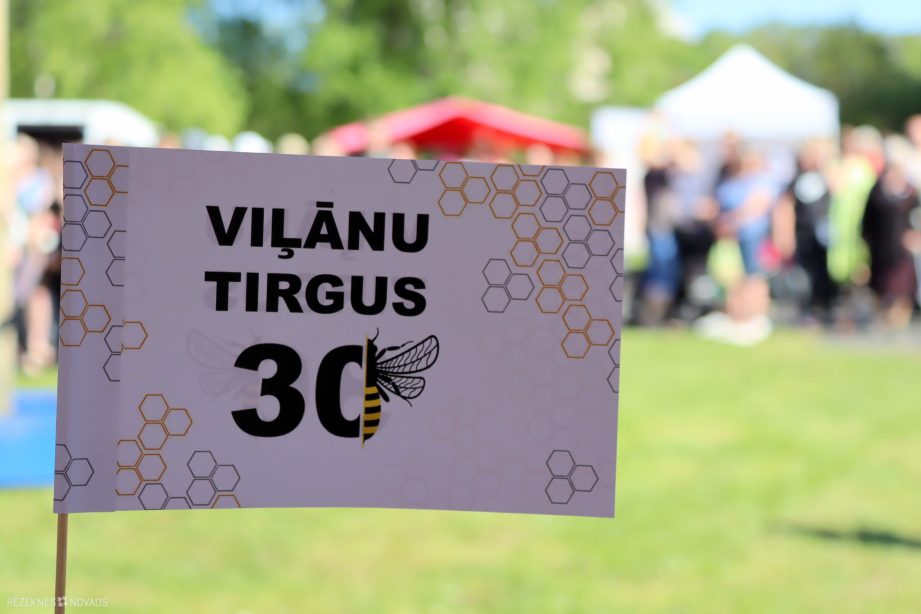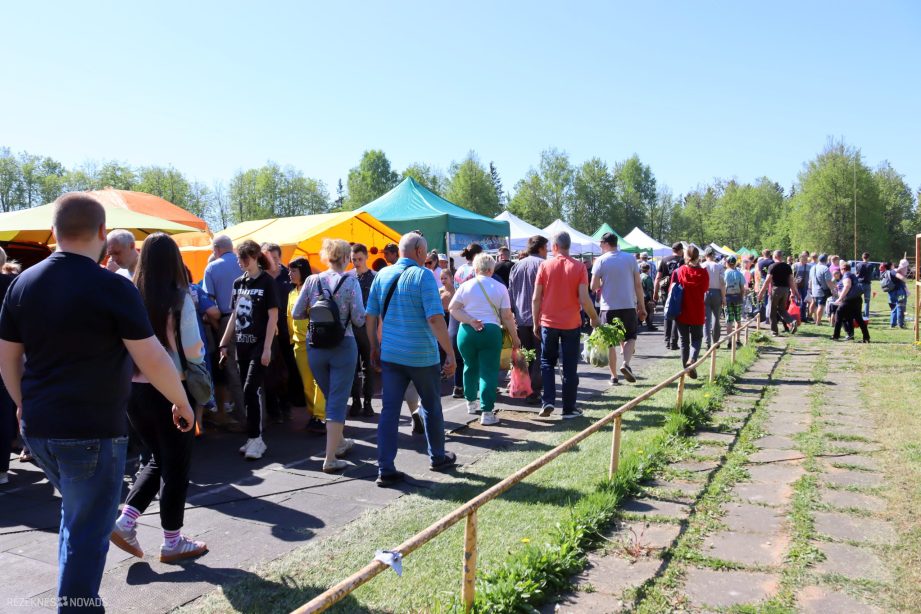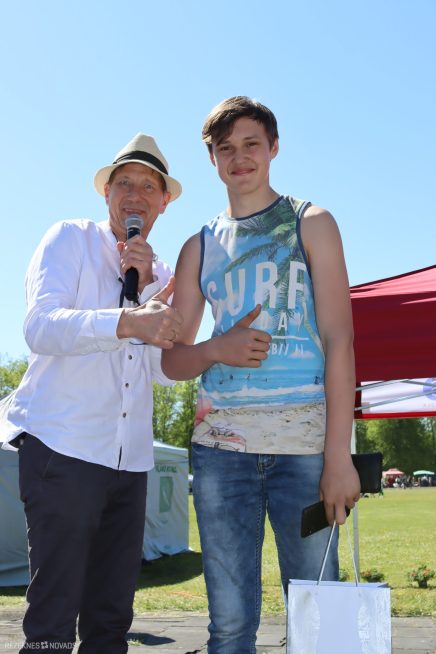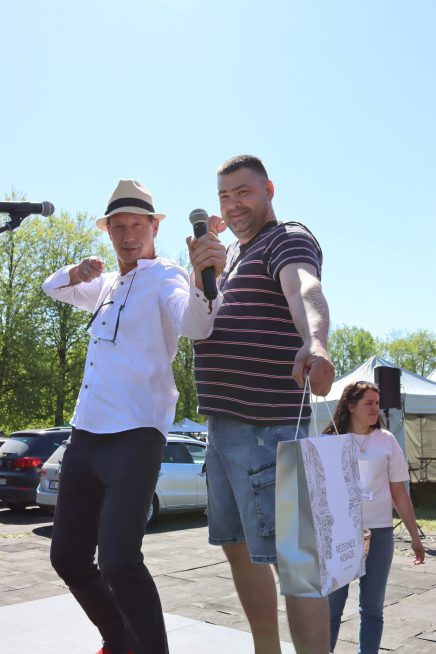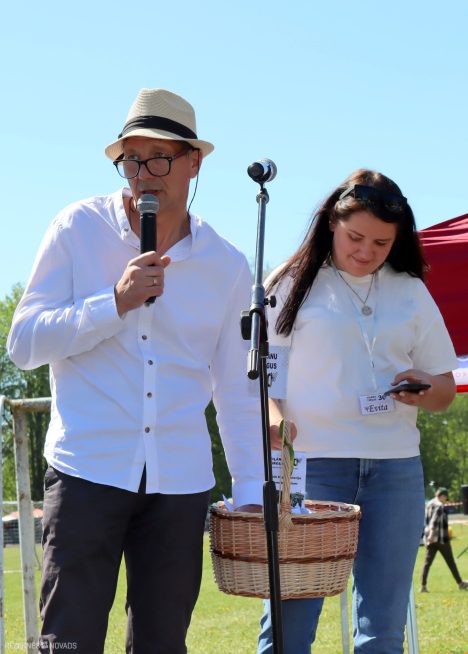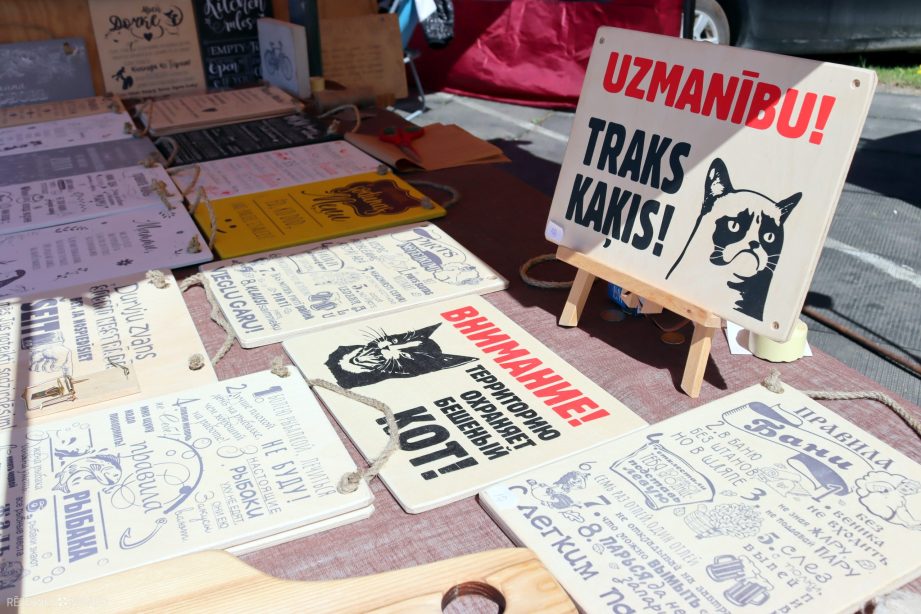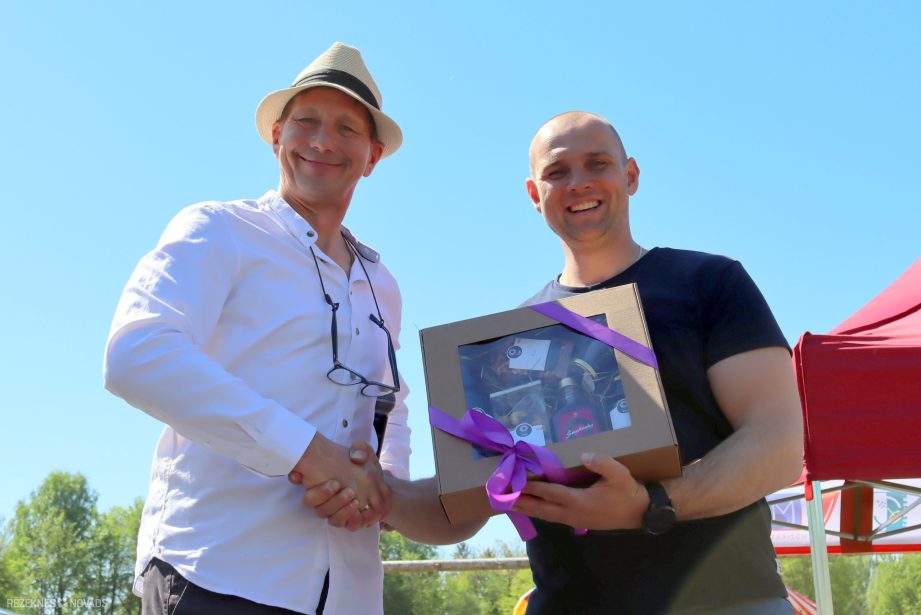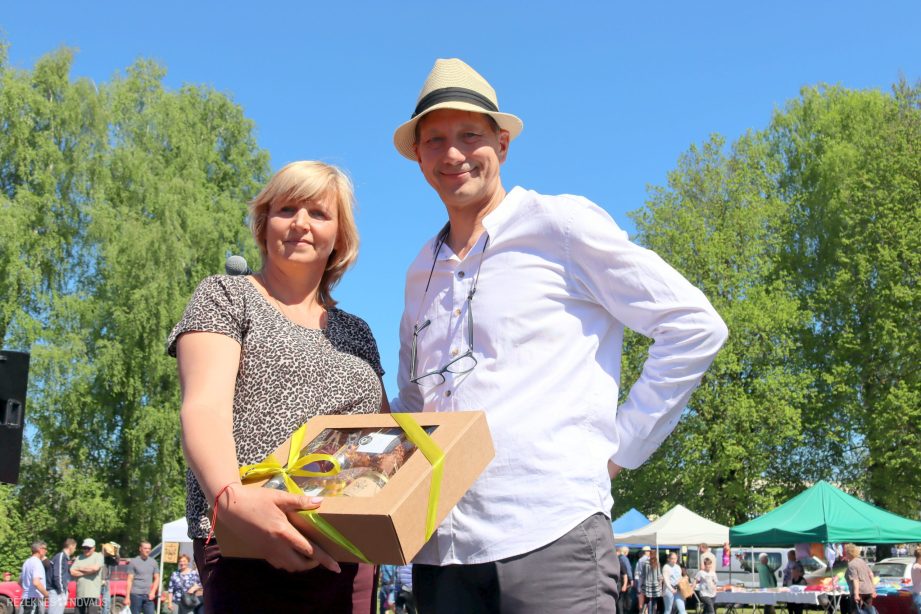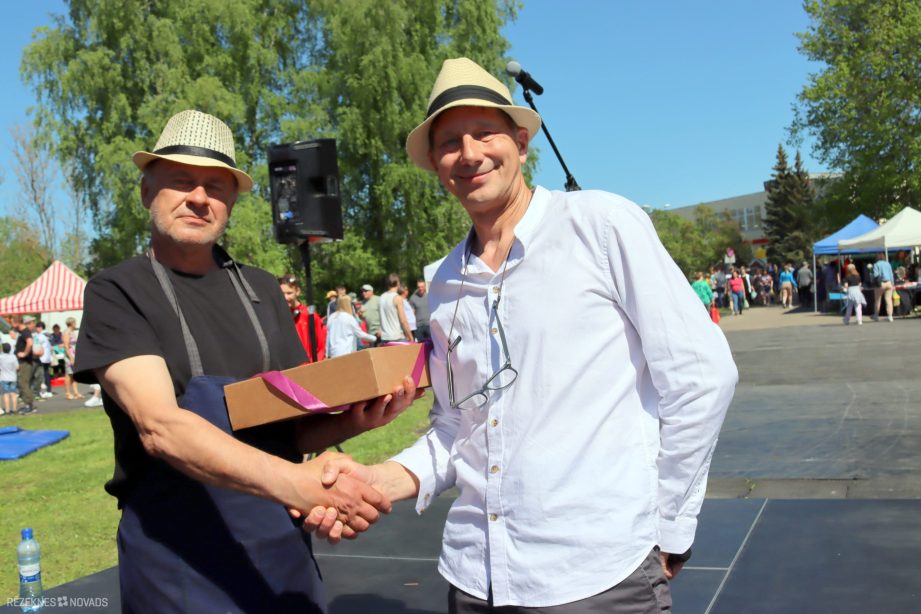 [{"src":"https:\/\/rezeknesnovads.lv\/wp-content\/uploads\/2023\/05\/IMG_7294-scaled.jpg","type":"image","opts":{"text":"","thumb":"https:\/\/rezeknesnovads.lv\/wp-content\/uploads\/2023\/05\/IMG_7294-scaled.jpg"}},{"src":"https:\/\/rezeknesnovads.lv\/wp-content\/uploads\/2023\/05\/IMG_7305-scaled.jpg","type":"image","opts":{"text":"","thumb":"https:\/\/rezeknesnovads.lv\/wp-content\/uploads\/2023\/05\/IMG_7305-scaled.jpg"}},{"src":"https:\/\/rezeknesnovads.lv\/wp-content\/uploads\/2023\/05\/IMG_7315-scaled.jpg","type":"image","opts":{"text":"","thumb":"https:\/\/rezeknesnovads.lv\/wp-content\/uploads\/2023\/05\/IMG_7315-scaled.jpg"}},{"src":"https:\/\/rezeknesnovads.lv\/wp-content\/uploads\/2023\/05\/IMG_7323-scaled.jpg","type":"image","opts":{"text":"","thumb":"https:\/\/rezeknesnovads.lv\/wp-content\/uploads\/2023\/05\/IMG_7323-scaled.jpg"}},{"src":"https:\/\/rezeknesnovads.lv\/wp-content\/uploads\/2023\/05\/IMG_7333-scaled.jpg","type":"image","opts":{"text":"","thumb":"https:\/\/rezeknesnovads.lv\/wp-content\/uploads\/2023\/05\/IMG_7333-scaled.jpg"}},{"src":"https:\/\/rezeknesnovads.lv\/wp-content\/uploads\/2023\/05\/IMG_7334-scaled.jpg","type":"image","opts":{"text":"","thumb":"https:\/\/rezeknesnovads.lv\/wp-content\/uploads\/2023\/05\/IMG_7334-scaled.jpg"}},{"src":"https:\/\/rezeknesnovads.lv\/wp-content\/uploads\/2023\/05\/IMG_7338-scaled.jpg","type":"image","opts":{"text":"","thumb":"https:\/\/rezeknesnovads.lv\/wp-content\/uploads\/2023\/05\/IMG_7338-scaled.jpg"}},{"src":"https:\/\/rezeknesnovads.lv\/wp-content\/uploads\/2023\/05\/IMG_7357-scaled.jpg","type":"image","opts":{"text":"","thumb":"https:\/\/rezeknesnovads.lv\/wp-content\/uploads\/2023\/05\/IMG_7357-scaled.jpg"}},{"src":"https:\/\/rezeknesnovads.lv\/wp-content\/uploads\/2023\/05\/IMG_7370-scaled.jpg","type":"image","opts":{"text":"","thumb":"https:\/\/rezeknesnovads.lv\/wp-content\/uploads\/2023\/05\/IMG_7370-scaled.jpg"}},{"src":"https:\/\/rezeknesnovads.lv\/wp-content\/uploads\/2023\/05\/IMG_7378-scaled.jpg","type":"image","opts":{"text":"","thumb":"https:\/\/rezeknesnovads.lv\/wp-content\/uploads\/2023\/05\/IMG_7378-scaled.jpg"}},{"src":"https:\/\/rezeknesnovads.lv\/wp-content\/uploads\/2023\/05\/IMG_7384-scaled.jpg","type":"image","opts":{"text":"","thumb":"https:\/\/rezeknesnovads.lv\/wp-content\/uploads\/2023\/05\/IMG_7384-scaled.jpg"}},{"src":"https:\/\/rezeknesnovads.lv\/wp-content\/uploads\/2023\/05\/IMG_7390-scaled.jpg","type":"image","opts":{"text":"","thumb":"https:\/\/rezeknesnovads.lv\/wp-content\/uploads\/2023\/05\/IMG_7390-scaled.jpg"}},{"src":"https:\/\/rezeknesnovads.lv\/wp-content\/uploads\/2023\/05\/IMG_7397-scaled.jpg","type":"image","opts":{"text":"","thumb":"https:\/\/rezeknesnovads.lv\/wp-content\/uploads\/2023\/05\/IMG_7397-scaled.jpg"}},{"src":"https:\/\/rezeknesnovads.lv\/wp-content\/uploads\/2023\/05\/IMG_7410-scaled.jpg","type":"image","opts":{"text":"","thumb":"https:\/\/rezeknesnovads.lv\/wp-content\/uploads\/2023\/05\/IMG_7410-scaled.jpg"}},{"src":"https:\/\/rezeknesnovads.lv\/wp-content\/uploads\/2023\/05\/IMG_7430-scaled.jpg","type":"image","opts":{"text":"","thumb":"https:\/\/rezeknesnovads.lv\/wp-content\/uploads\/2023\/05\/IMG_7430-scaled.jpg"}},{"src":"https:\/\/rezeknesnovads.lv\/wp-content\/uploads\/2023\/05\/IMG_7439-scaled.jpg","type":"image","opts":{"text":"","thumb":"https:\/\/rezeknesnovads.lv\/wp-content\/uploads\/2023\/05\/IMG_7439-scaled.jpg"}},{"src":"https:\/\/rezeknesnovads.lv\/wp-content\/uploads\/2023\/05\/IMG_7458-1-scaled.jpg","type":"image","opts":{"text":"","thumb":"https:\/\/rezeknesnovads.lv\/wp-content\/uploads\/2023\/05\/IMG_7458-1-scaled.jpg"}},{"src":"https:\/\/rezeknesnovads.lv\/wp-content\/uploads\/2023\/05\/IMG_7477-scaled.jpg","type":"image","opts":{"text":"","thumb":"https:\/\/rezeknesnovads.lv\/wp-content\/uploads\/2023\/05\/IMG_7477-scaled.jpg"}},{"src":"https:\/\/rezeknesnovads.lv\/wp-content\/uploads\/2023\/05\/IMG_7490-scaled.jpg","type":"image","opts":{"text":"","thumb":"https:\/\/rezeknesnovads.lv\/wp-content\/uploads\/2023\/05\/IMG_7490-scaled.jpg"}},{"src":"https:\/\/rezeknesnovads.lv\/wp-content\/uploads\/2023\/05\/IMG_7498-scaled.jpg","type":"image","opts":{"text":"","thumb":"https:\/\/rezeknesnovads.lv\/wp-content\/uploads\/2023\/05\/IMG_7498-scaled.jpg"}},{"src":"https:\/\/rezeknesnovads.lv\/wp-content\/uploads\/2023\/05\/IMG_7500-scaled.jpg","type":"image","opts":{"text":"","thumb":"https:\/\/rezeknesnovads.lv\/wp-content\/uploads\/2023\/05\/IMG_7500-scaled.jpg"}},{"src":"https:\/\/rezeknesnovads.lv\/wp-content\/uploads\/2023\/05\/IMG_7507-scaled.jpg","type":"image","opts":{"text":"","thumb":"https:\/\/rezeknesnovads.lv\/wp-content\/uploads\/2023\/05\/IMG_7507-scaled.jpg"}},{"src":"https:\/\/rezeknesnovads.lv\/wp-content\/uploads\/2023\/05\/IMG_7518-scaled.jpg","type":"image","opts":{"text":"","thumb":"https:\/\/rezeknesnovads.lv\/wp-content\/uploads\/2023\/05\/IMG_7518-scaled.jpg"}},{"src":"https:\/\/rezeknesnovads.lv\/wp-content\/uploads\/2023\/05\/IMG_7558-scaled.jpg","type":"image","opts":{"text":"","thumb":"https:\/\/rezeknesnovads.lv\/wp-content\/uploads\/2023\/05\/IMG_7558-scaled.jpg"}},{"src":"https:\/\/rezeknesnovads.lv\/wp-content\/uploads\/2023\/05\/IMG_7572-scaled.jpg","type":"image","opts":{"text":"","thumb":"https:\/\/rezeknesnovads.lv\/wp-content\/uploads\/2023\/05\/IMG_7572-scaled.jpg"}},{"src":"https:\/\/rezeknesnovads.lv\/wp-content\/uploads\/2023\/05\/IMG_7590-scaled.jpg","type":"image","opts":{"text":"","thumb":"https:\/\/rezeknesnovads.lv\/wp-content\/uploads\/2023\/05\/IMG_7590-scaled.jpg"}},{"src":"https:\/\/rezeknesnovads.lv\/wp-content\/uploads\/2023\/05\/IMG_7594-scaled.jpg","type":"image","opts":{"text":"","thumb":"https:\/\/rezeknesnovads.lv\/wp-content\/uploads\/2023\/05\/IMG_7594-scaled.jpg"}},{"src":"https:\/\/rezeknesnovads.lv\/wp-content\/uploads\/2023\/05\/IMG_7599-scaled.jpg","type":"image","opts":{"text":"","thumb":"https:\/\/rezeknesnovads.lv\/wp-content\/uploads\/2023\/05\/IMG_7599-scaled.jpg"}},{"src":"https:\/\/rezeknesnovads.lv\/wp-content\/uploads\/2023\/05\/IMG_7601-scaled.jpg","type":"image","opts":{"text":"","thumb":"https:\/\/rezeknesnovads.lv\/wp-content\/uploads\/2023\/05\/IMG_7601-scaled.jpg"}},{"src":"https:\/\/rezeknesnovads.lv\/wp-content\/uploads\/2023\/05\/IMG_7612-scaled.jpg","type":"image","opts":{"text":"","thumb":"https:\/\/rezeknesnovads.lv\/wp-content\/uploads\/2023\/05\/IMG_7612-scaled.jpg"}},{"src":"https:\/\/rezeknesnovads.lv\/wp-content\/uploads\/2023\/05\/IMG_7639-scaled.jpg","type":"image","opts":{"text":"","thumb":"https:\/\/rezeknesnovads.lv\/wp-content\/uploads\/2023\/05\/IMG_7639-scaled.jpg"}},{"src":"https:\/\/rezeknesnovads.lv\/wp-content\/uploads\/2023\/05\/IMG_7645-scaled.jpg","type":"image","opts":{"text":"","thumb":"https:\/\/rezeknesnovads.lv\/wp-content\/uploads\/2023\/05\/IMG_7645-scaled.jpg"}},{"src":"https:\/\/rezeknesnovads.lv\/wp-content\/uploads\/2023\/05\/IMG_7649-scaled.jpg","type":"image","opts":{"text":"","thumb":"https:\/\/rezeknesnovads.lv\/wp-content\/uploads\/2023\/05\/IMG_7649-scaled.jpg"}},{"src":"https:\/\/rezeknesnovads.lv\/wp-content\/uploads\/2023\/05\/IMG_7653-scaled.jpg","type":"image","opts":{"text":"","thumb":"https:\/\/rezeknesnovads.lv\/wp-content\/uploads\/2023\/05\/IMG_7653-scaled.jpg"}},{"src":"https:\/\/rezeknesnovads.lv\/wp-content\/uploads\/2023\/05\/IMG_7662-scaled.jpg","type":"image","opts":{"text":"","thumb":"https:\/\/rezeknesnovads.lv\/wp-content\/uploads\/2023\/05\/IMG_7662-scaled.jpg"}},{"src":"https:\/\/rezeknesnovads.lv\/wp-content\/uploads\/2023\/05\/IMG_7665-scaled.jpg","type":"image","opts":{"text":"","thumb":"https:\/\/rezeknesnovads.lv\/wp-content\/uploads\/2023\/05\/IMG_7665-scaled.jpg"}},{"src":"https:\/\/rezeknesnovads.lv\/wp-content\/uploads\/2023\/05\/IMG_7669-scaled.jpg","type":"image","opts":{"text":"","thumb":"https:\/\/rezeknesnovads.lv\/wp-content\/uploads\/2023\/05\/IMG_7669-scaled.jpg"}},{"src":"https:\/\/rezeknesnovads.lv\/wp-content\/uploads\/2023\/05\/IMG_7678-scaled.jpg","type":"image","opts":{"text":"","thumb":"https:\/\/rezeknesnovads.lv\/wp-content\/uploads\/2023\/05\/IMG_7678-scaled.jpg"}},{"src":"https:\/\/rezeknesnovads.lv\/wp-content\/uploads\/2023\/05\/IMG_7682-scaled.jpg","type":"image","opts":{"text":"","thumb":"https:\/\/rezeknesnovads.lv\/wp-content\/uploads\/2023\/05\/IMG_7682-scaled.jpg"}}]