There will be a tourist forum in the manor of Lukasnovys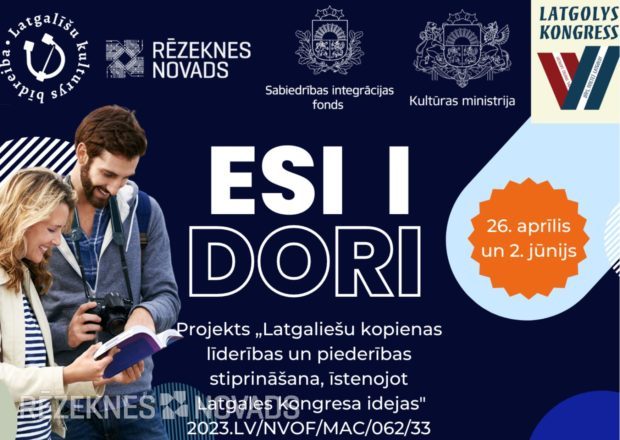 Latgale culturys bidreib (LKB) in sadarbeib with Rēzeknis Nuvoda pošwaldeib organizes a tourist forum the Latgale smoked lidetoxys i duck styprynushonai, which will be held at the 2 nd Juni Luznovys Manor, will be informed by the puorstuove of the organizer Santa Ruth. Pyrmuo met with the tourist node expert byus at the 26 th round. Pasuokumus will be able to visit without moxsys.
The pasuocum will be summoned to the Latgolys regiona, the national of the nationali i storpomyska turnist, who will be discussing the actualitatem i daleisis with sovim duck. Hate Formats will allow the sevant to divide the napīcšamuos Synuoshonys i Short, the kab noodle synubrute Sova hicp product atteisteib.
In the 26 th century, there will be an intentional suicide of experts. In the tym, experts will present the tendency of the tourist Jews atteisteibys in the world i Latvey, the stuosterone for the noodle in the sarežgeitajā geopolitical i economical situation, talking about the pronounciation of the bonus of the bonus. I'll be able to look at it. latgolyskongress.lv.
In the 2 nd Juni 11.00 snowball, the cluotine in the mud of Luznovys, where the forum dalinyms will discuss the practicisys dobys evauation with the Jews expert, and also search for rysynuoos in the atteisteib sow regionality of the turalism. Apps i ducksaceisonys-shaped byus regeneration of Latgale culturys biddizys Facebook in the animal tywuokai.
In 2023, in honour, the divei cluotide i puzzle on vysaidim Latgolys Congresa resoluated the subject: inventleiteib, conspiracy beibys atteisteib, glossary. In the sevents, the bracelet is purified by the museum puorstuovi in Latgolys regiona. Kab promotes the Isadarbeibys form of Isadarbeibys, a forum called "Inventionuoti concretuo nupvoda activuoke", culturys real-owes, AN NGO foam. The project is eistynuot, realizing the resoluation of Latgolys Congresa, depicting the dazzling pickup in the leisdaleibys evauorer i to maintain the activity of kuddarbeibys activitatis vysaidu noodles.
The pasuocum is organized by: Latgale culturys bedreib, Rēzeknis nupvoda pošwaldeib i Latgolys Congresa luminum, armpit. The project "Latgale smoked lidetoxys i dazzinys styprynushona, eistynofeelt Latgolys Congresa ideo" is finanali atbolised by Sabedreibys integracet Foundation nu Kulturys ministrejs pieškiere Latvedev budget leisure. The project was carried out in 03.04.2022. da 31.10.2024.