"Heart to heart" = "Biд серця до серця"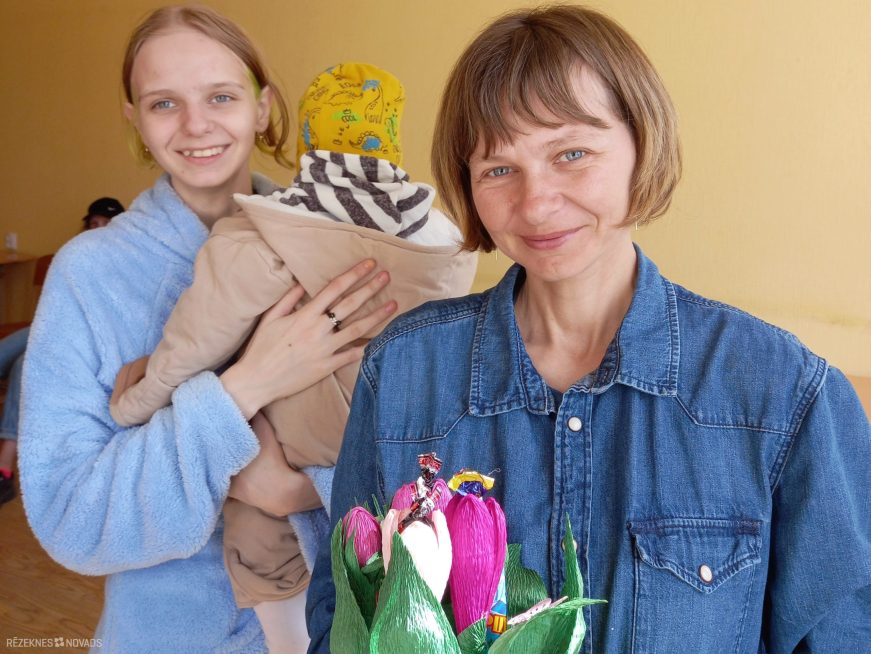 This complicated time each feels and passes through his own. It is not possible to look at what is happening around us without tears: people in search of rescuers are forced to leave their country, their homes, their loved ones – fathers, men, sons, brothers … we can even imagine, but they experience it … Latvia has provided asylum to many thousands of Ukrainians, many refugees have also taken the Rēzekne municipality in their wings.
In my view, the level of patriotism must be measured not in loud lozungs and other blame for its absence, but only for each individual at hand, which focuses on improving the lives of the native municipality, the dignity of the language and traditions, as well as supporting those who need it. Our parents were taught by our parents, and we tried to "graft" our five children.
On the second Sunday of May, the celebrated light festival – the day of her mother – was expecting to provide her artery in support of co-workers and visit Ukrainian refugees at their temporary accommodation – Former Adamov Special Inboarding School. I decided to give them a creative masterpiece in the shaping of candy bouquets. Thanks to the support of Rēzekne's social service manager Sylvia Strankales, our meeting was organized operatively, and on 8 May we went to villages with volunteers – Agnesi Zvonkov, Vika Zelči and Andrejs Stafecki.
We were very nervous and, on the way, decided how to better distribute duties, how to be interested in people to tell about the celebrations of my mother's day in Latvia? But we were worried because our meeting was very positive and sincere, so i would like to share my impressions.
People of different ages came to meet us. It turned out that a mother's day was celebrated on this day, so our masterclass was just in time. While his hands were busy with creative work, we talked. And there was no more activity among us, but mothers with little children, pensioners, posters, stitches, cooks, pupils …
On the decorations of candy bouquets, our husband and i had prepared our hearts from the veneer and rattled them into the Ukrainian Biд серця до серця. "From heart to heart, as well as cut and painted white pigeons. When i offered to choose the decorations for bouquets, butterflies, hearts, or pigeons, they all wanted two pigeons, hearts, and around the butterflies, and seeing them, they wanted to express their longing for peace, love and beauty …
Every man's story... emphasizing one very memorable composition, i learned that its author was a gardener until the beginning of the war. Her eyes radiated, telling her what breeds they had grown with her husband. After that, her gaze went out as she found that her life had gone wrong: in January, her husband died of a cowaist, and then, too, she had to go to a refugee, and her new mother, Vic, was very pleased with her result and hurried to send a photograph of her own-created bouquet, wondering if she would be able to take it to her home in Ukraine.
We told you we had arrived from THE parish OF Silmalas, located about 40 kilometres from Adamowa. At first they seemed to be far away, until one girl said, "But we were coming for a thousand kilometres..."
Going home, we agreed to meet again. And you know, on the one hand, i want to meet more and yet, but on the other hand, i want these people to be able to return to their homeland, to their lovers, to live under a calm sky. That is what we wish every one of them, peace in their home.
Natalia Stafecka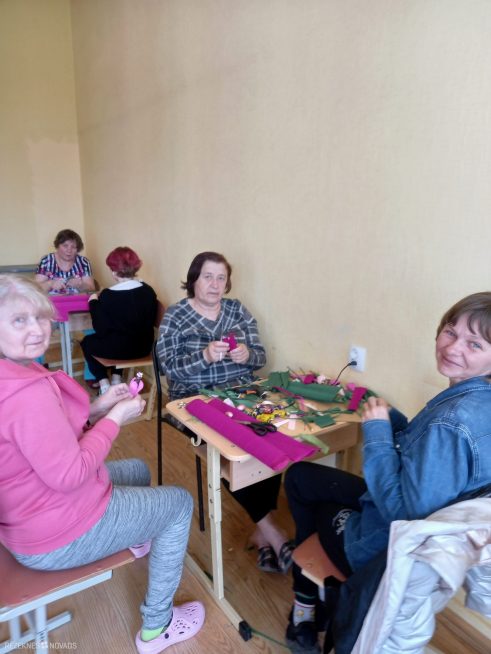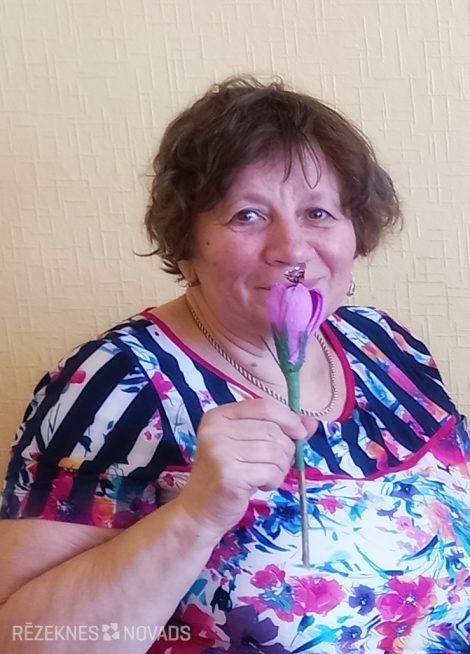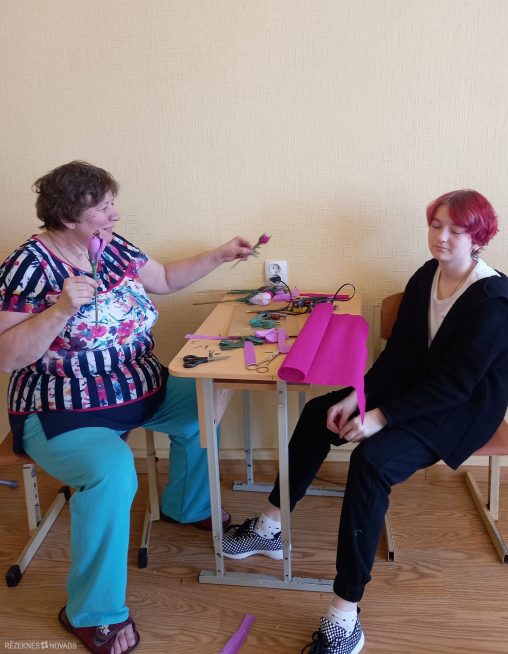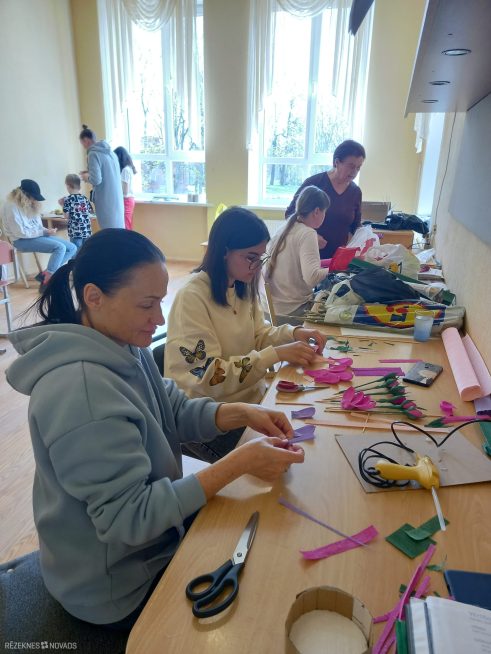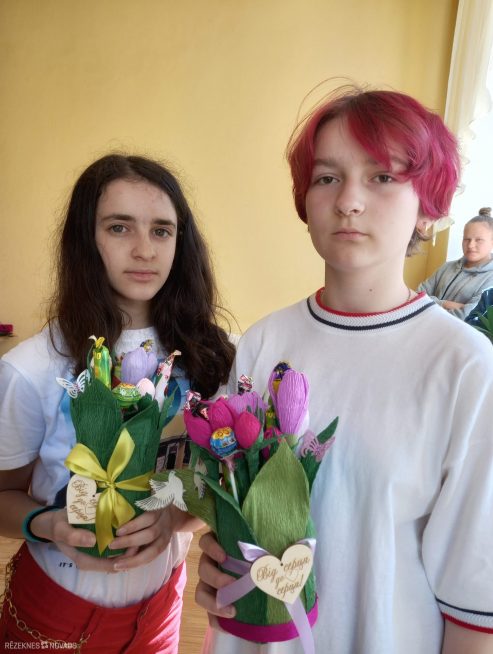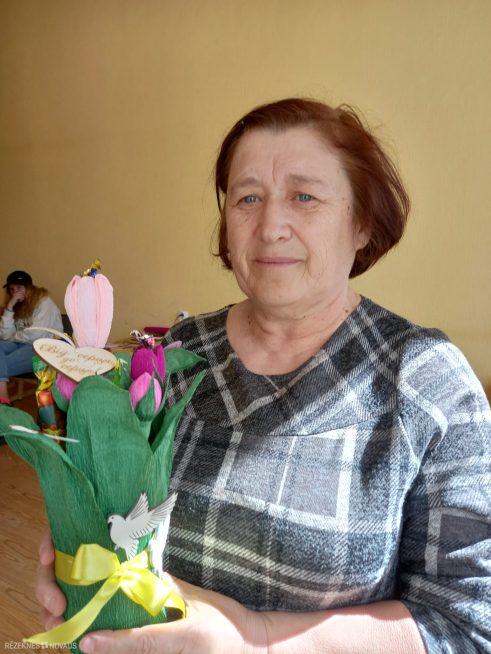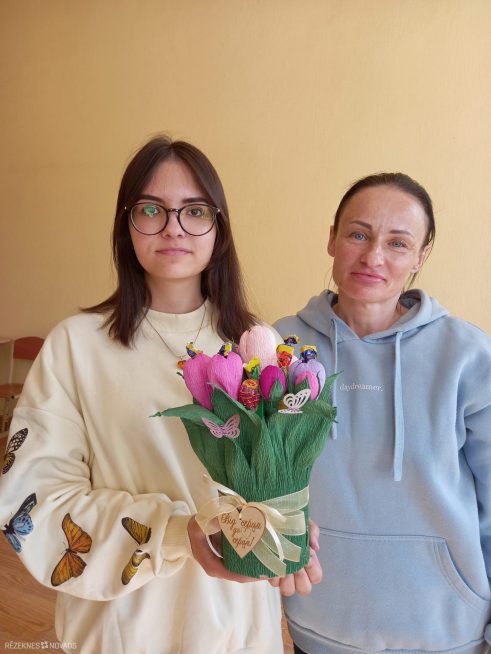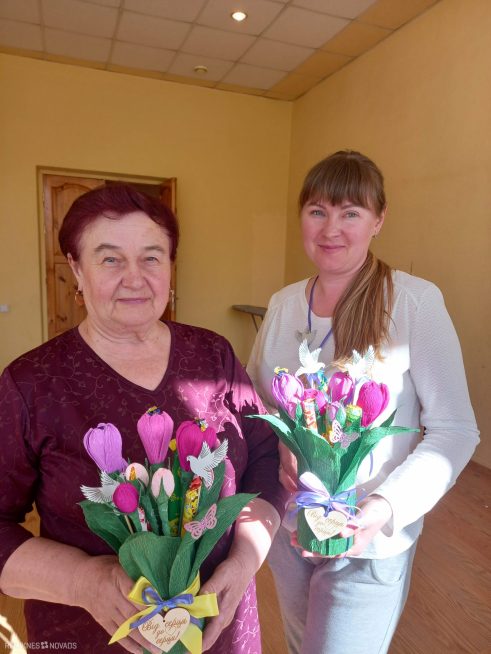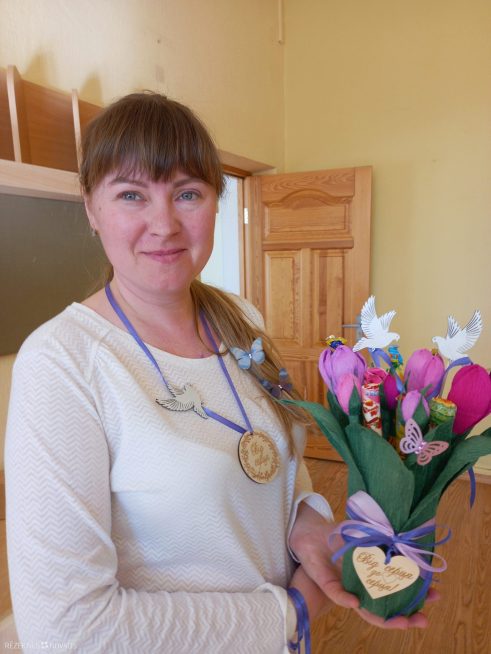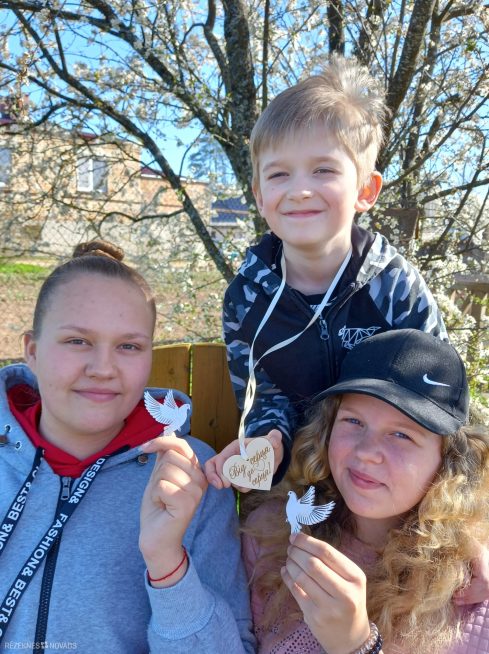 12