Training of soldiers will be held in the territories of Ozolaine and Luznava parish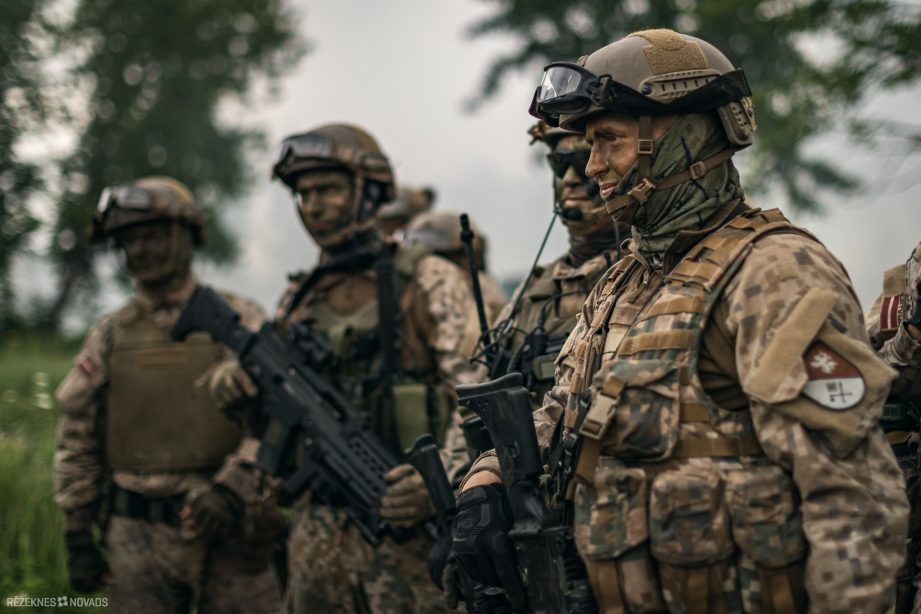 No 14. līdz 18. martam Rēzeknes novada Ozolaines un Lūznavas pagasta teritorijās notiks Zemessardzes 3. Latgales brigādes 36. kaujas atbalsta bataljona karavīru iepriekš plānota apmācība.
Karavīru apmācības programma paredz gan uzturēt līdz šim apgūtās prasmes, gan apgūt arvien jaunas iemaņas vienības kaujas spēju stiprināšanai. Mācībās piedalīsies aptuveni 35 karavīri, kuri uzdevumu izpildei pārvietosies pa koplietošanas un meža ceļiem. Mācību uzdevumus paredzēts veikt tikai diennakts gaišajā laikā, un nav plānota nekādas munīcijas vai imitācijas līdzekļu izmantošana.
Par mācību organizēšanu atbildīgā amatpersona būs sazvanāma pa tālr. 27145906. 
The attention of the people!
Nacionālie bruņotie spēki aicina Rēzeknes novada iedzīvotājus ar izpratni izturēties pret notiekošajām Nacionālo bruņoto spēku un sabiedroto valstu vienību iepriekš plānotajām militārajām mācībām visā Latvijas teritorijā. Nacionālo un starptautisko militāro mācību mērķis ir valsts aizsardzības spēju uzlabošana un reģionālās drošības stiprināšana.
Visi mācību uzdevumi tiek veikti atbilstoši Latvijā noteiktajiem epidemioloģiskās drošības pasākumiem, ierobežojot Covid-19 infekcijas izplatību.
On the National Guard
Zemessardze – tā ir iespēja ikvienam Latvijas pilsonim saliedētā komandā ne tikai apgūt militārās pamatiemaņas, bet arī iegūt noderīgas zināšanas un prasmes, kas nepieciešamas, lai krīzes situācijā aizsargātu savu ģimeni un aizstāvētu visu Latviju. Pilsoņi var izvēlēties veidot militāro karjeru arī profesionālajā dienestā. Zemessardzes 36. kaujas atbalsta bataljons Latvijas pilsoņiem piedāvā divas iespējas:
KĻŪSTI KARAVĪRS! Ja mācies neklātienē vai esi savas nākotnes profesijas meklējumos, vai ja šobrīd esi bez darba, tad Tev ir iespēja dienēt vienīgajā profesionālā dienesta vienībā Latgalē, kļūstot par karavīru. Tas nozīmē, ka turpmākā dienesta vieta būs Rēzeknes novada Lūznavā vai Daugavpilī.
STĀJIES ZEMESSARDZĒ! Ja mācies klātienē vai vidusskolā vai strādā pilna laika darbu jebkurā profesijā, kā arī tad, ja šobrīd esi bez darba, Tev ir iespēja apmeklēt apmācības Zemessardzes bataljonā un būt par zemessargu. No pamatdarba vai pamatnodarbošanās brīvajā laikā Tu, būdams zemessargs, apgūsi militārās pamatzināšanas un dosi savu personīgo ieguldījumu sava novada un visas Latvijas aizsardzības spēju stiprināšanā.
Lai uzzinātu vairāk par abām dienesta iespējām, zvani 26676291 vai raksti uz e-pastu dienests36kab@mil.lv.
The information was prepared by:
kaprāle Gunta Zīmele,
Zemessardzes 36. kaujas atbalsta bataljona Civilmilitārās sadarbības nodaļas speciāliste
Foto: Ē. Kukutis