On uniform and coordinated assistance to Ukraine and Ukrainian refugees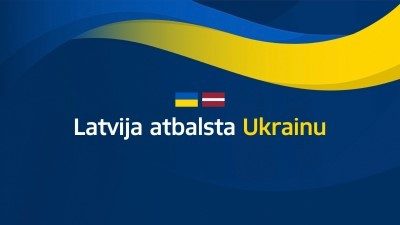 Підтримка України
As from 1 July 2022, the regulations of the Cabinet of Ministers "Regulations on the provision of primary aid to Ukrainian civilians" have entered into force, which provides for changes in the procedures by which accommodation and food are provided to Ukrainian civilians.
The aim of the changes is to ensure the provision of primary support to the most Ukrainian civilians as far as possible, while ensuring a reasonable and efficient use of national budget resources.
Cost of simulation
A local government may enter into a rental contract with a private person (renter) for the accommodation of Ukrainian civilians. In that case municipal costs of 100 % from the actual costs of accommodation which will include all payments related to the use of the residential space but not more than Eur 300 per month for housing.
In turn, if a local government hosts a Ukrainian civilian population in the possession, possession or possession of a local government or uses other forms of accommodation, these expenses shall be paid by the State to the local government not more than 100 euros per month for each person accommodated if no more than three persons are accommodated in a room or group of premises adapted for living.
More than three persons shall be accommodated in a room or group of premises adapted for living, each person shall be covered by expenditure not more than 50 euros per month.
In the case of questions regarding the offering of accommodation services, contact:
Deputy Executive Director of the municipality of Rezekne, Andris Stafecki (tel. Num. 64607183, 20228843, andris.stafeckis@rezeknesnovads.lv)
Food and hygiene packages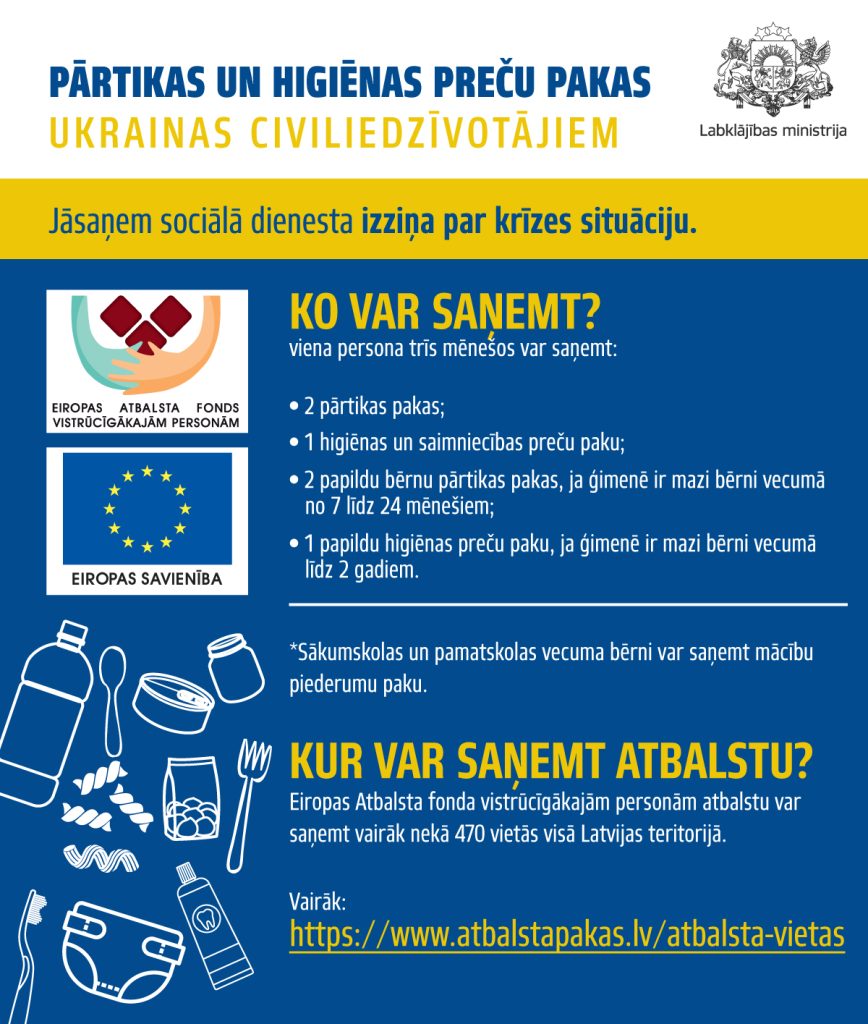 In the case of job searches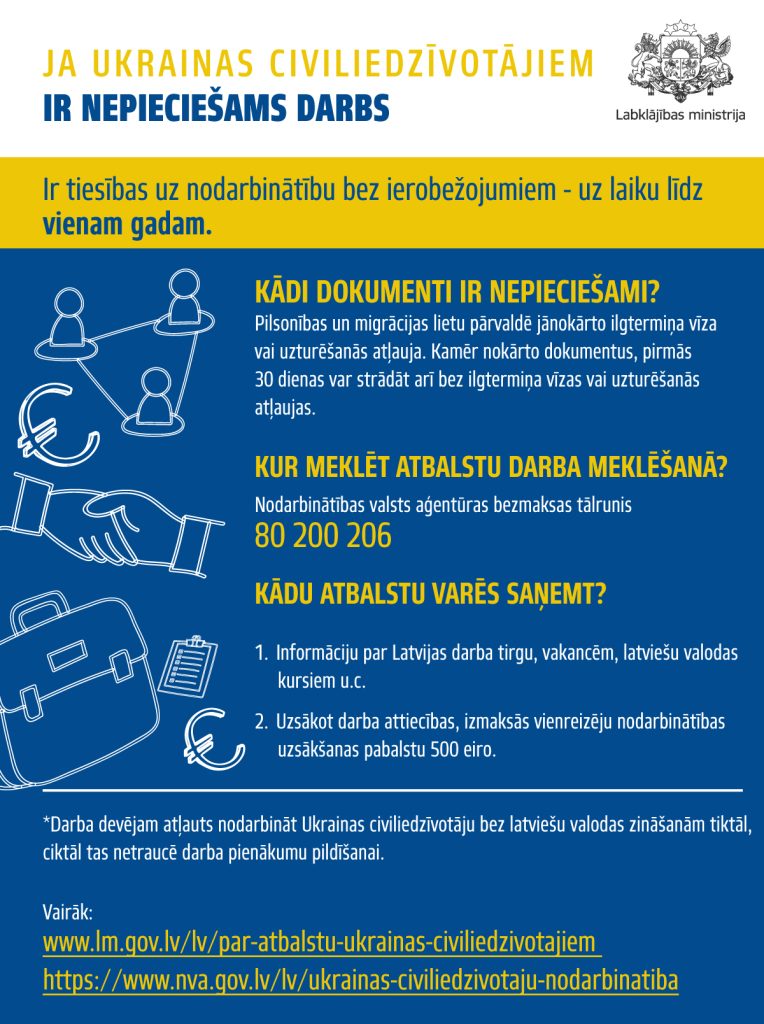 If the Ukrainian civilians do not have livelihoods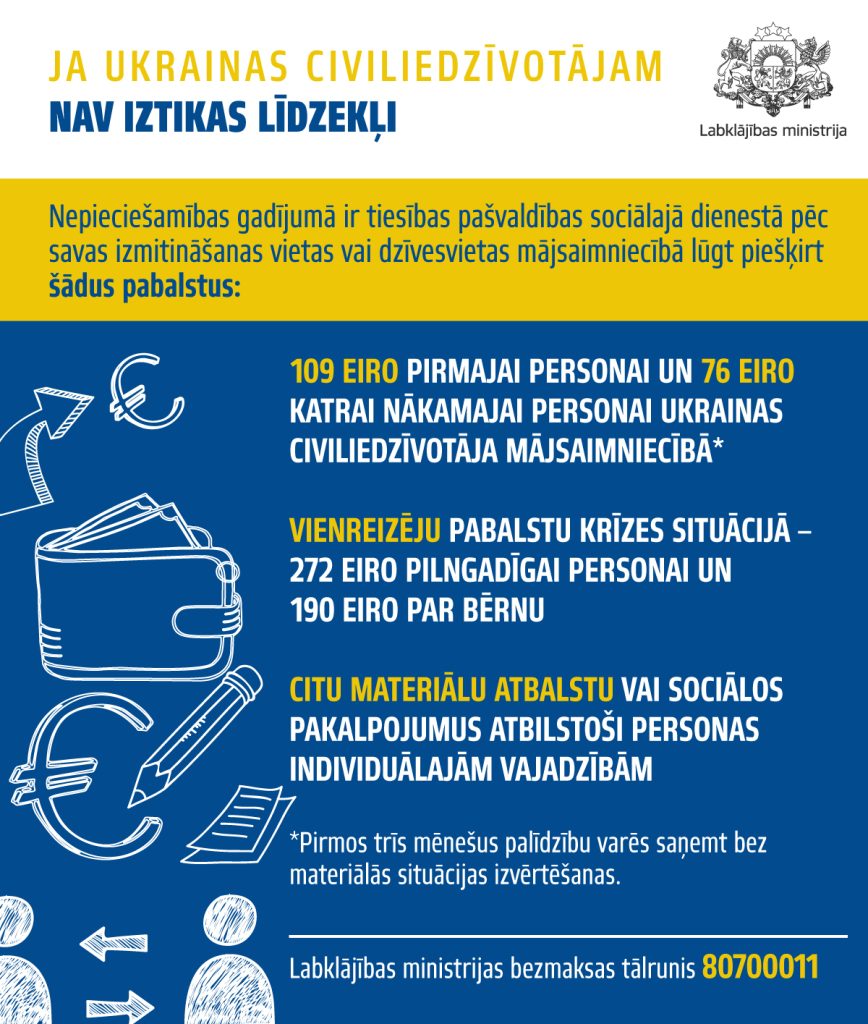 Self-employment start-up benefit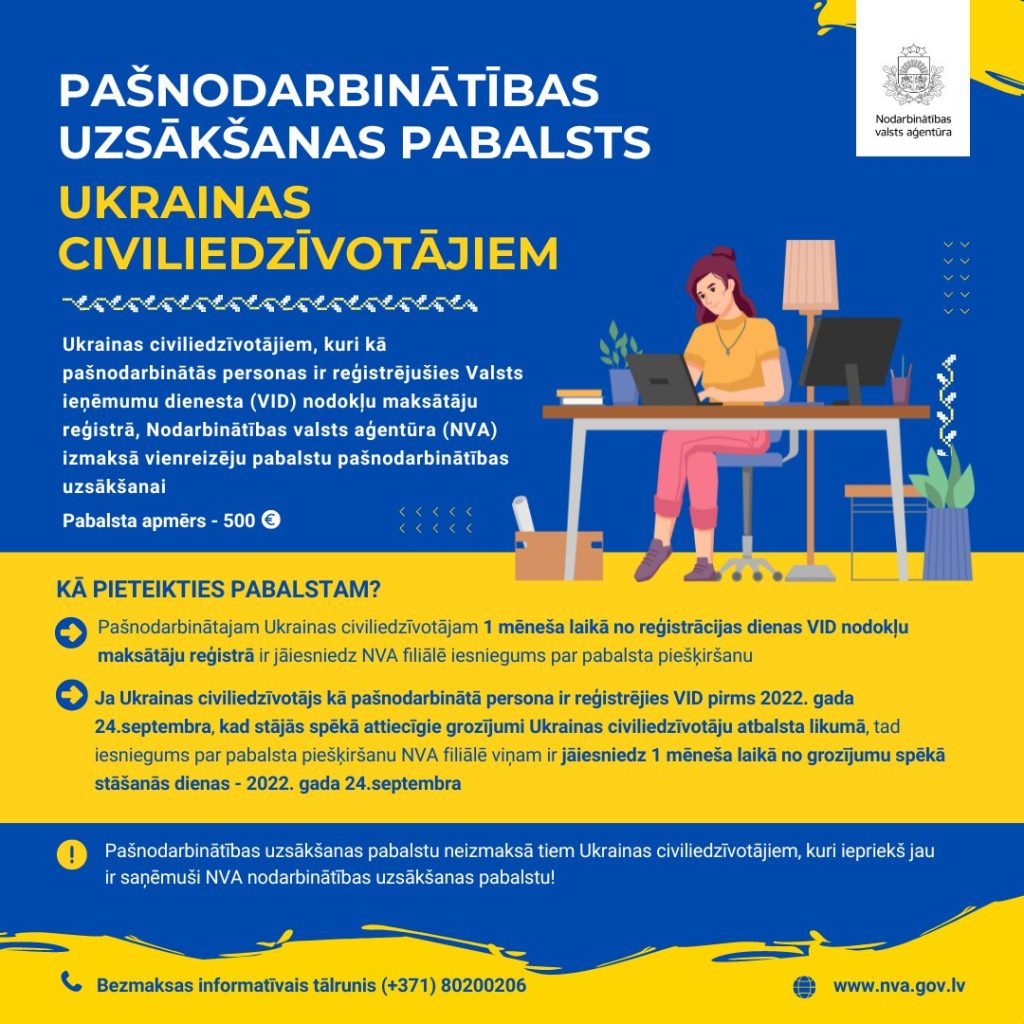 Participation of the population
If you want to support Ukraine financially, the municipality of Rezekne calls for money to be donated through www.ziedot.lv, "red cross" (www.redcross.lv/) or any other money donation platform you trust.
HUMANITARIAN AID
The Rēzekne division of the Latvian Saarland Association invites citizens who are prepared to be involved in providing aid to Ukrainian people in various ways:

Food: canned, poured food, nuts, dried fruit, dry breakfast
Clothing: blankets, plugs, sleeping bags, socks and gloves, sweaters, outer clothes (new or low-used).
Donations are accepted in Rēzekne, Rîina street 5a (in non-deaf societies).

We also call for phone calls +371 20287445 if you know the Ukrainian refugee families who need a dwelling. You can call at any time, including holidays. Currently, the municipality of Rezekne has identified families, guest houses and premises in parish where approximately 200 people can be accommodated. If necessary, the local government may help to bring these families from the border or capital. It must be borne in mind that these refugee families have been forced out of their home by a minimum amount of property, so let us be informed about specific things - clothes, medicines, hygiene goods - which will be necessary for the war refugees coming to us.
We call on the people of Rezekne to provide information to the social service about the willingness and opportunities to accommodate refugees from Ukraine!
Call the phone number +371 20223392 for information:
• address where refugees could be accommodated;
• area;
• the number of people you're willing to take.
Please refer to private and guest house/house owners!
SOCIAL ASSISTANCE
In the social service of the local government, Ukrainian civilians will be able to receive guaranteed minimum income allowance (109% euro first person and 76 euro for each subsequent person in the domestic household of Ukraine), a benefit crisis situation and other material support or social services in accordance with individual needs of the person.
We call on every citizen of Latvia who wants to provide aid to Ukrainians. palidziukrainai.lv !
Residents of Ukraine who arrive in Latvia flee from Russia during the war in Ukraine, please sign up palidziukrainai.lvto log in for support! Information on entry, stay, accommodation and work opportunities in Latvia is available on the website.
Single phone +371 27380380 ,homepage https://ukraine-latvia.com/
The municipality of Rezekne appreciates and understands the public's willingness to support co-workers in Ukraine by providing various types of assistance. In order to facilitate the work of the various Ukrainian institutions and to ensure the receipt of assistance which is urgently needed for the Ukrainian people, we are invited to coordinate their activities! We ask for individual and non-coordinated flights to Ukraine or the Polish-Lithuanian border by offering transport and first-time accessories! Today, the large transport flow is hampering the delivery of aid to Ukraine and the return of Ukrainian people to safety.