The municipality of Rezekne, the municipality of Rēzekne, gives its residents the opportunity to slice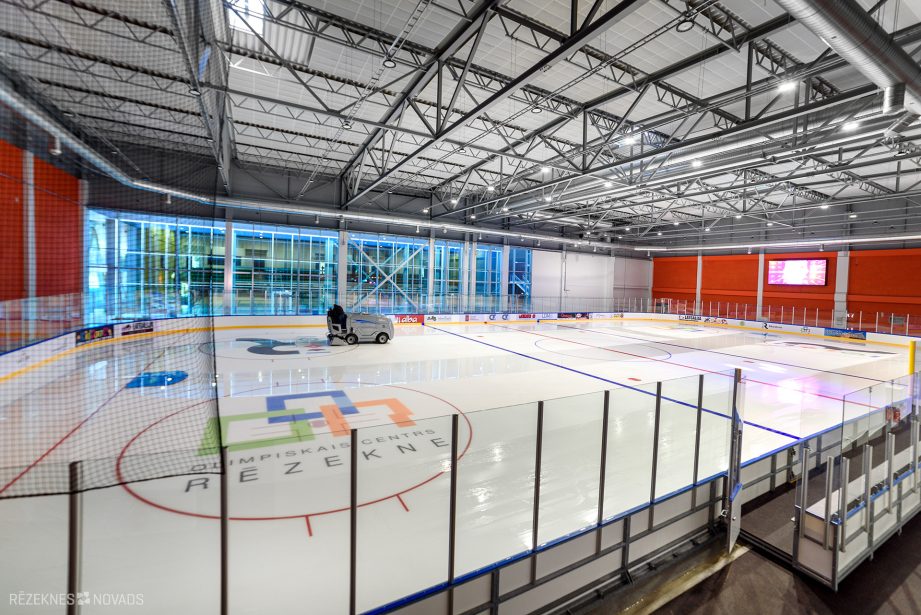 Līdz pat gada beigām katru pirmdienu vienu stundu no pulksten 18.30 līdz 19.30 Rēzeknes novada iedzīvotājiem bez maksas būs iespēja slidot Olimpiskā centra "Rēzekne" ledus hallē. Pirmā slidošana notiks jau nākampirmdien, 31. janvārī. Ieeja uz ledus laukumu no lielā stāvlaukuma upes pusē.
The municipality of Rezekne will cover the cost of the use of ice area, while the skaters themselves will have to pay for slides (1.50 Eur) and the headguard if necessary. When you go skating with your skates, there will be no extra expense. A variety of assistive products - "penguins" and clubs - for improvement of skating skills for beginners will also be available for free space.
In adults, skating will take place in "Green mode" - by presenting an interoperable Covid-19 certificate at the entrance. Students over 12 years of age will have to show a certificate or a school screening test (72 h), while children under 12 years of age will be able to visit ice halli without a certificate or test.
Uz ledus laukuma vienlaicīgi drīkstēs atrasties 90 cilvēki. Iepriekšēja pieteikšanās pagaidām nav paredzēta, taču, kā paskaidroja Rēzeknes novada Bērnu - jaunatnes sporta skolas direktors Aldis Ciukmacis, ja interese būs ļoti liela, pastāv iespēja sastādīt grafiku un sadalīt apmeklējuma dienas pa pagastu apvienībām. Šobrīd jāpiesaka vienīgi grupu braucieni, piemēram, ja kāds jauniešu centrs vai novada iestāde vēlēsies rīkot kopīgu braucienu uz ledus halli, tad iepriekš jāzvana pa tel. 26171510 (Aldis Ciukmacis).
Kā paredz Rēzeknes novada pašvaldības noslēgtais sadarbības līgumu ar Olimpisko centru "Rēzekne", par ledus laukuma izmantošanu pašvaldība maksās 145,20 Eur nedēļā. Sadalot uz vienu apmeklētāju, tas ir aptuveni uz pusi lētāk, nekā ja cilvēki nāktu un maksātu individuāli (3,50 Eur/h).
Vēl jāpiebilst, ka, domājot par novada skolēnu daudzpusīgu attīstību, no nākamā mācību gada 3. klasēm ik nedēļu Rēzeknes novada pašvaldība nodrošinās slidošanas prasmju apmācību. Tāpat spēkā paliek arī iknedēļas peldētapmācība 2. klašu skolēniem.
Ja kādi jautājumi, lūgums zvanīt BJSS direktoram Aldim Ciukmacim, tel.: 26171510
Madara Burtina,
Maximum sentence length exceeded.
Foto: no Olimpiskā centra "Rēzekne" arhīva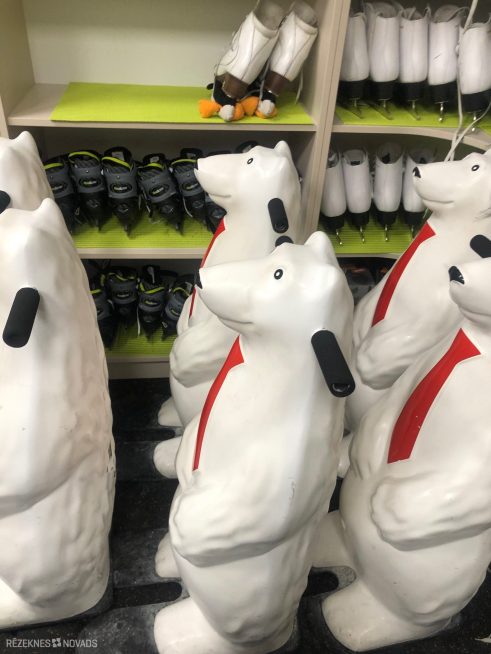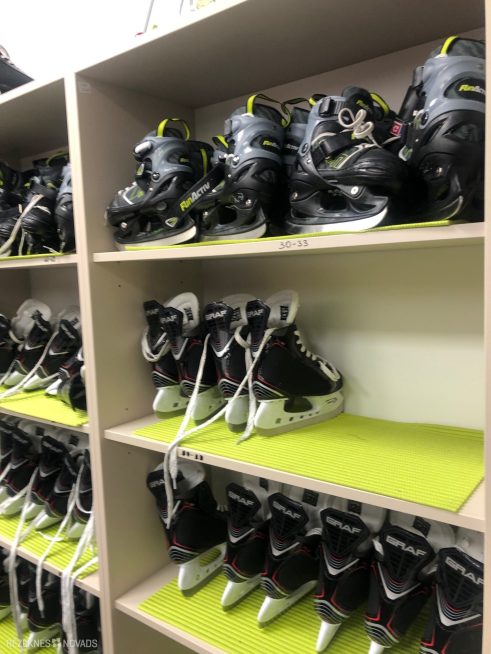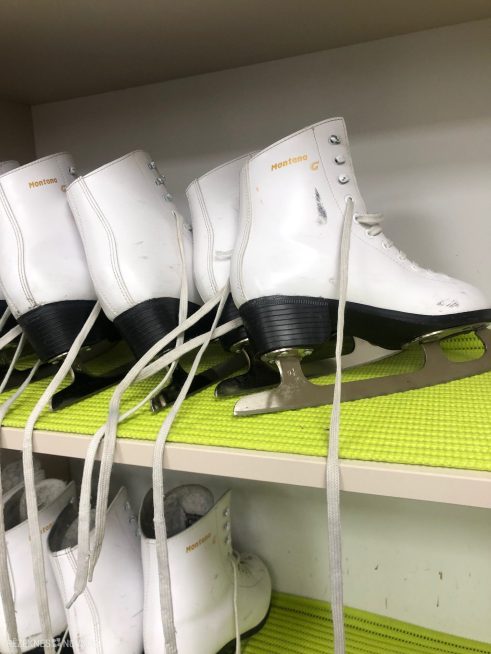 [{"src":"https:\/\/rezeknesnovads.lv\/wp-content\/uploads\/2022\/01\/IMG_0796-rotated.jpg","type":"image","opts":{"text":"","thumb":"https:\/\/rezeknesnovads.lv\/wp-content\/uploads\/2022\/01\/IMG_0796-rotated.jpg"}},{"src":"https:\/\/rezeknesnovads.lv\/wp-content\/uploads\/2022\/01\/IMG_0797-rotated.jpg","type":"image","opts":{"text":"","thumb":"https:\/\/rezeknesnovads.lv\/wp-content\/uploads\/2022\/01\/IMG_0797-rotated.jpg"}},{"src":"https:\/\/rezeknesnovads.lv\/wp-content\/uploads\/2022\/01\/IMG_0799-rotated.jpg","type":"image","opts":{"text":"","thumb":"https:\/\/rezeknesnovads.lv\/wp-content\/uploads\/2022\/01\/IMG_0799-rotated.jpg"}}]