The military training "Namejs 2022" will be held in Rezekne and Ludza.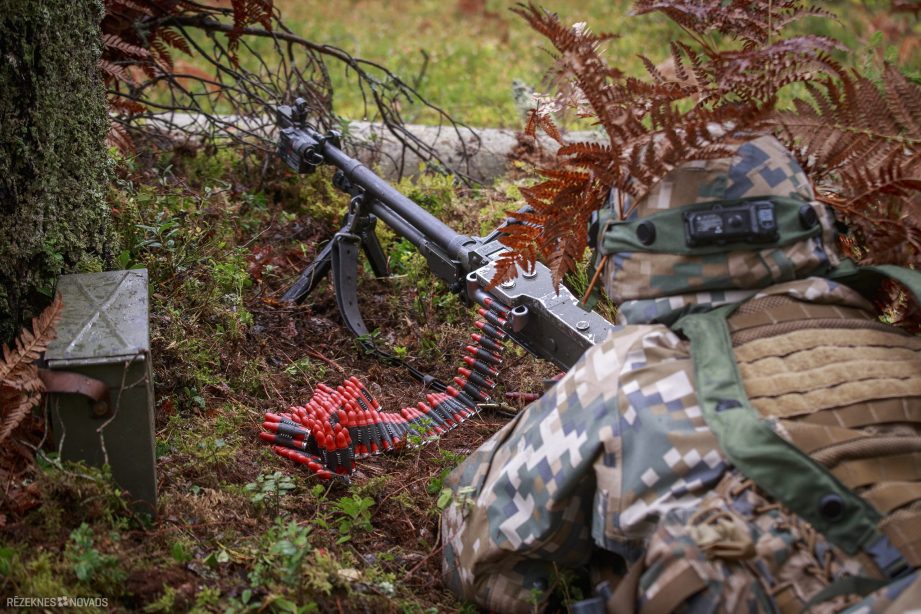 From 16 to 18 September, the National Guard's 32 nd Introducer Battalion of Rēzekne and Ludza is carrying out a field tactic exercise during the military training "Namejs 2022". During this time, the ability of soldiers, reserve soldiers and national guardsmen to perform tasks under hybrid and conventional threat conditions will be tested.
The training of the 32 nd Introducer Battalion of the National Guard will take place in previously agreed places – Ludza District Rundens parish and Ledumnieki parish in the rural territory of Krivandas, as well as in the territory of Rezekne City, Rēzekne District Gaigalavas and Audriņu parish territories.
During the performance of tasks, military equipment, soldiers and national guardsmen with rifle weapons will be moving in this area. On 17 September and 18 September, training ammunition and combat simulation products that create noise but do not endanger human health and life will be used during training tasks. However, when you find items unknown to the training places, it is prohibited to stop or move them.  
During military training, national and municipal roads will be used to move the military machinery column. The requirements of fire safety and environmental protection will be respected, the areas used will be cleaned after the execution of the tasks.
It has been reported that the autumn phase of the military training cycle "Namejs 2022" will be held in Latvia from September 5 to October 9, in order to verify and improve the willingness of units to expand to the fulfilment of national defence tasks, both independently and within the framework of the collective defence system. All units of the National Armed Forces are involved in the training, including the National Guard Latgale Brigade Headquarters and the battalions.
The National Guard calls on the people of Rezekne municipality and Ludza municipality, as well as the people of Rezekne and Ludza City, to treat learning activities in the urban environment, as soldiers and national guardsmen practice the reality as much as possible, thus strengthening the skills to protect their area of responsibility – counties, cities, parish, villages.
The regular conduct of military training plays a key role in maintaining and strengthening the fighting capabilities of the National Armed Forces. They must be at constant high level so that the regular forces, the National Guard and the reserve are always prepared to respond to potential threats in a timely manner, guaranteeing the security of Latvia.
Additional information on these training "Namejs 2022" activities in Rezekne and Ludza is available via telephone 29115892. 
Photograph from archives - National Guard 32 nd Introducer Battalion in the training "Namejs 2021". Photo Author: Juris Geshosh.
The information has been prepared by the National Guard 3. Latgale Brigadier 32 nd Introducer Battalion Headquarters