The young athletes of Vilnius bring 7 medals from the competition in Jekabpils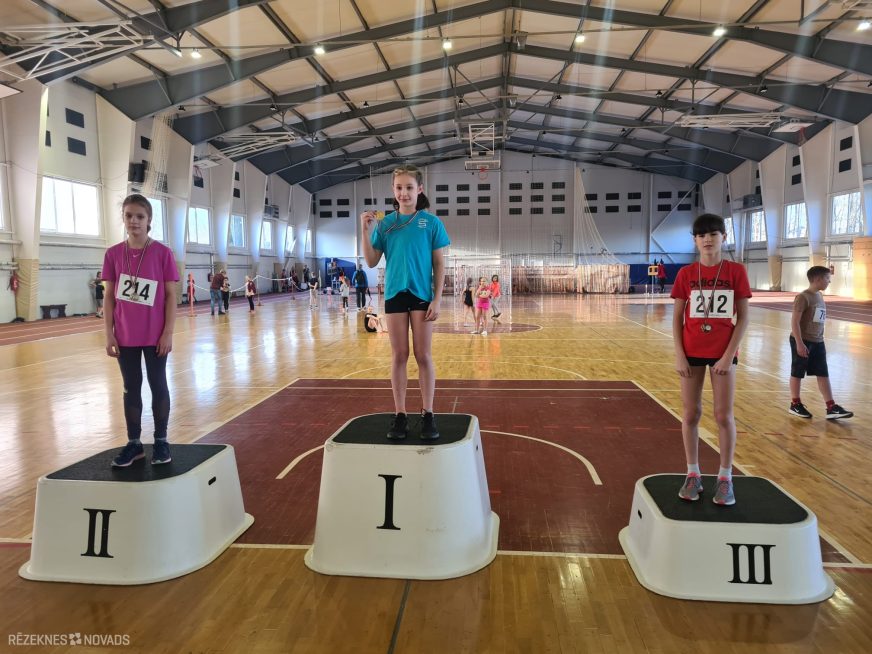 In the context of the Covid-19 restrictions in this winter season, most attention was paid to older groups, the younger children staying slightly. But at the end of the season, Jçkabpils sports school held competitions for two younger athletic groups u-12 and u-10, the participants from Jackabpils, Aizkraukles, Alūksne, Gulbenes, Livans, Preiļi, Madona, Celia and Viļāniem.
On 11 March 2022 Jçkabpils sports school athletic competitions for smaller – u-10 and u-12 age groups took place at Jçkabpils 3 rd High School. Viļānu sports school in these competitions was represented by:
2011 births – u-12 group (Selena Maria Astashaw, Liene Malinovsky, Linda Malinovsky);
2013 births and NEWS—U-10 group (Victoria Vita Straujupe, Emile Cross, Victoria Charkowski);
The competition starts with jump-off Liene Malinovsky, with a score of 3.67 m, won 2 nd place in an u-12 age group, while the 3 th place was acquired by Selena Maria Astachova – 3.65 m.
In running ways U-12 in age group Liene won 3 rd place in 60 m running with a great result of 9.60 sec, but Selina was the second fastest 300 metres running - 55.04 sek.
Very successful at the latest group Victoria Vita Straujupe. Victoria started a race with 2 nd place in 60 m running with the result 10,11 sek. Then there was a struggle 2 nd place in high-jumping with the result 3.07 m. At the end of the competition, Victoria also fought 1 st place in 300 m running with excellent result 59.45 sek.
Emily and Victoria The Jçkabpils competition was Debbie's level competition. But they also reached excellent personal records in 60 and 300 metres. Victoria Charkowski, although he was two years younger than his competitors, he fought the high 4 th place in a 300 metres run.
Seven medals and a very much positive emotion of children – excellent competitions. Thank you, Jacob.
12-13 March 2022 In the city of Lithuania, the Baltic States team was held in the Baltic States Championship Championship. Latvian Favorites also included Viļānu sports school students Simon Pricule: U-20 women's apprentices Simon he collected 3004 and won 8 th.
Proud and welcome the prize winners!
Viļānu is the director of the sports school. Slapakov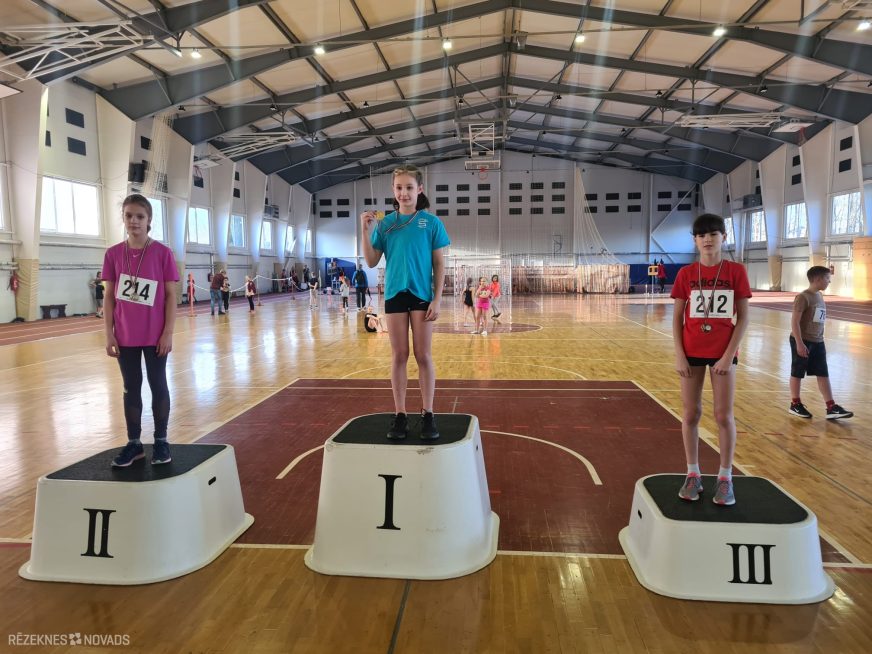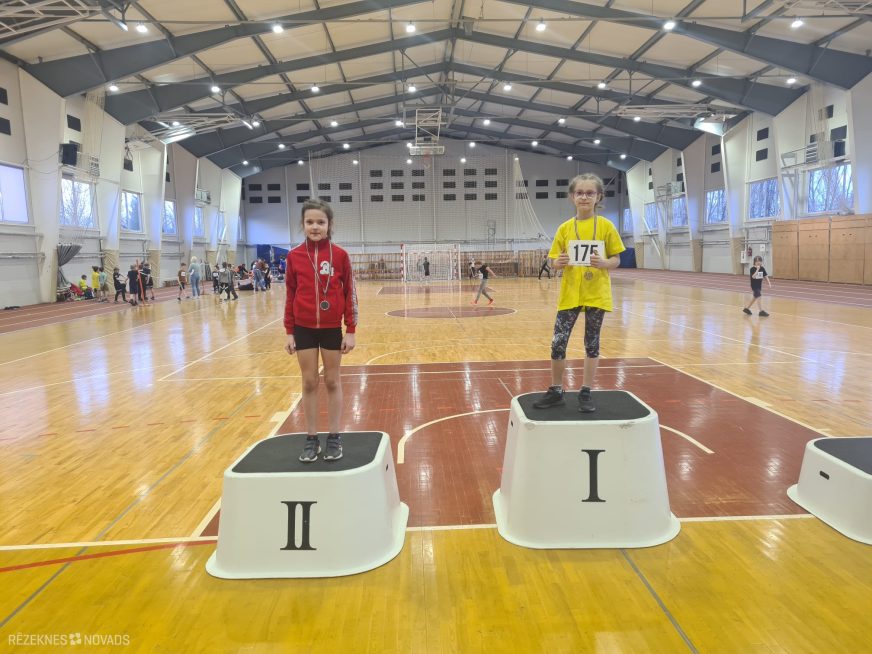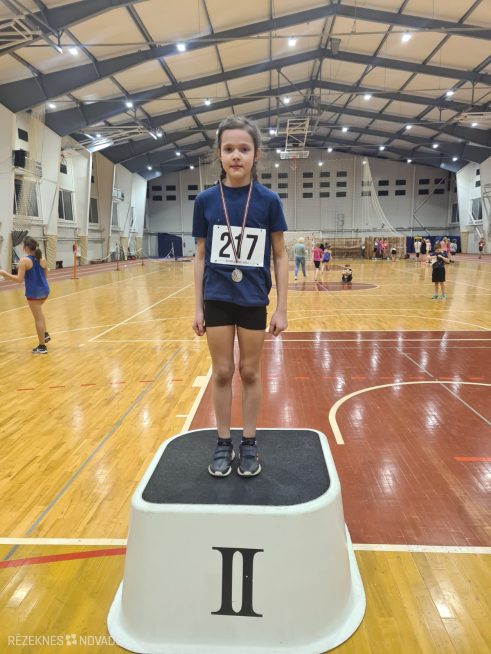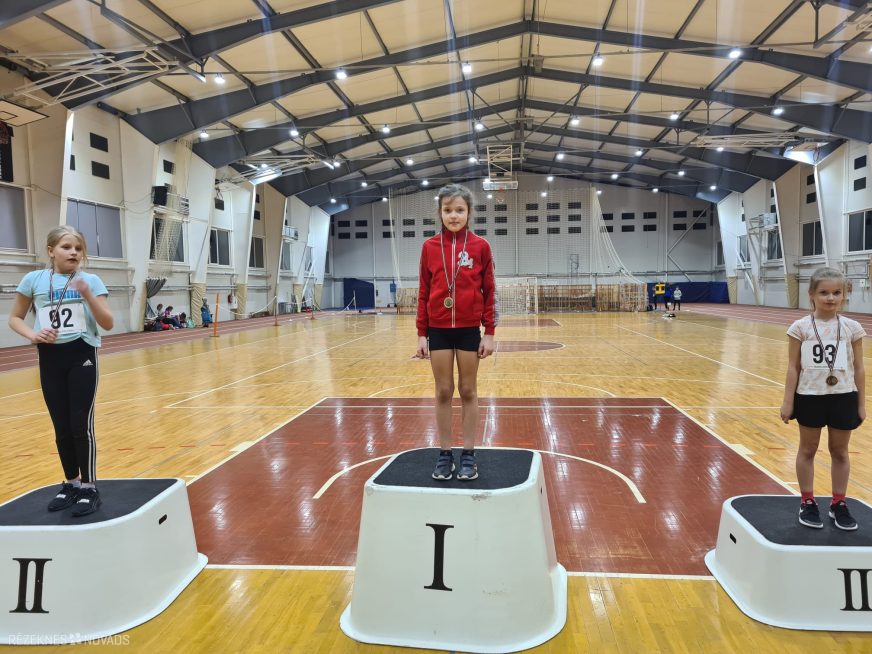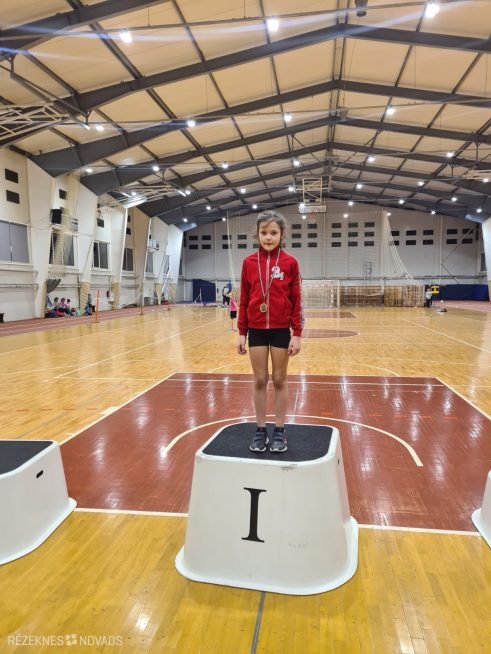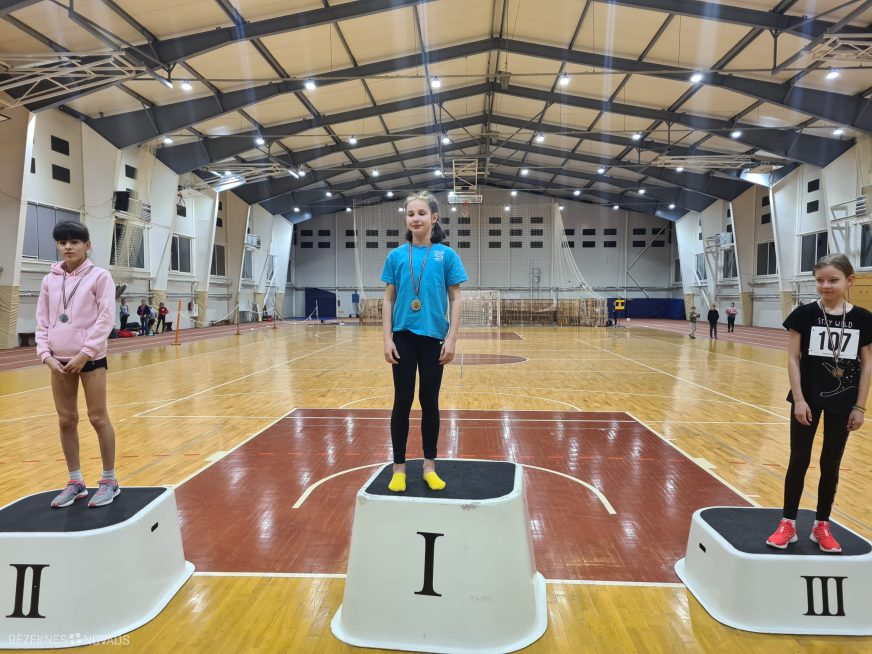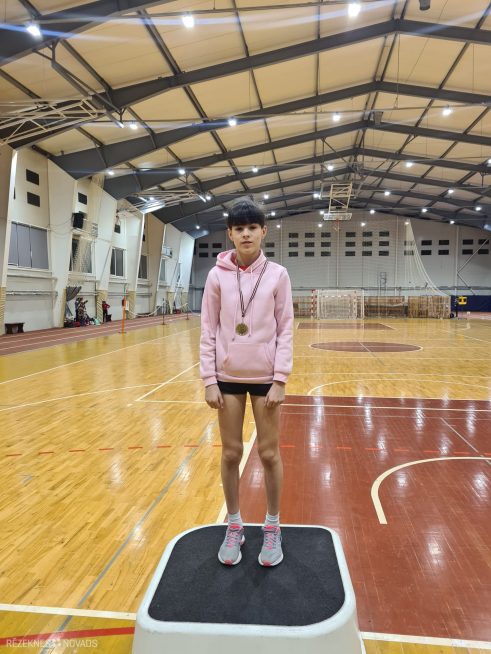 12