Information regarding the spatial plan of the former Vilnius municipality in the development phase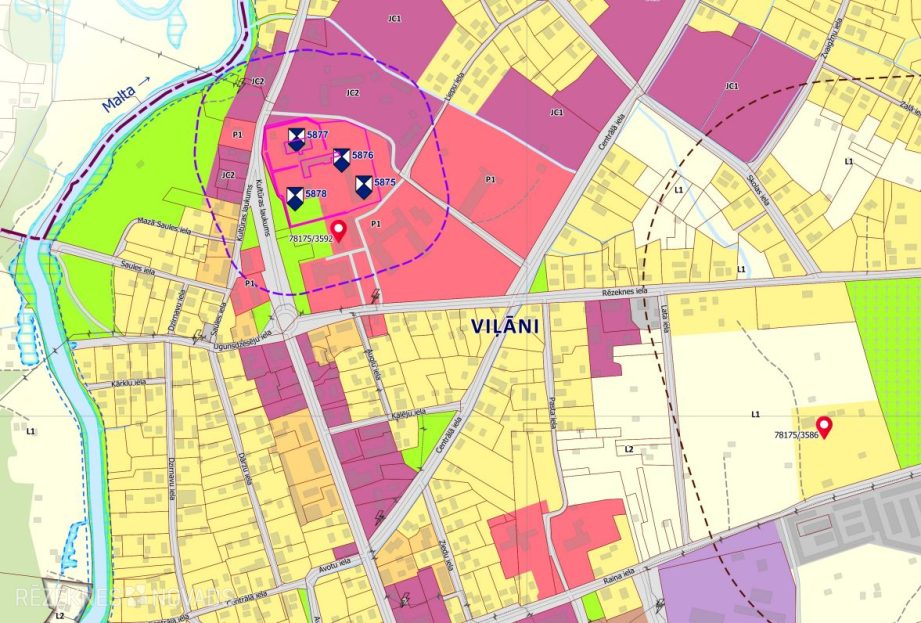 At the meeting of the municipality of Rēzekne, the provisional administration of the municipality of Rēzekne of 23 September 2021 adopted a decision "on the opening of the decision of the Municipal Council of Vilnius of 25 October 2018 on the commencement of the development of the Vilnius District Planning 2019-2031" (protok. Amendment of No 13, § 26) and the decision of 29 December 2020 on the Transfer of the Revision of Vilnius District Planning to public consultation and opinion (protok. No 17, § 1).
Within the framework of this Decision, it is established that:
the name of the development planning document, taking into account the requirements of the laws and regulations in force and the administrative territorial reform implemented in the State, needs to be changed from the "Planning of Vilnius Municipality Plan 2019-2031" to "Rēzekne District Planning of the Vilnius Alliance".
at this stage of development, the existing sites of the Vilnius District Planning are to be transferred to public consultation only after the addition of additions and clarifications.
The local government will notify the public participation measures of that planning document, including public consultations and the opportunity to make proposals, separately before the commencement and organisation of planned events.
Planning document materials available in portal geolatvija.lv