Local government launches the development of the local spatial plan of THE Ozolaines parish.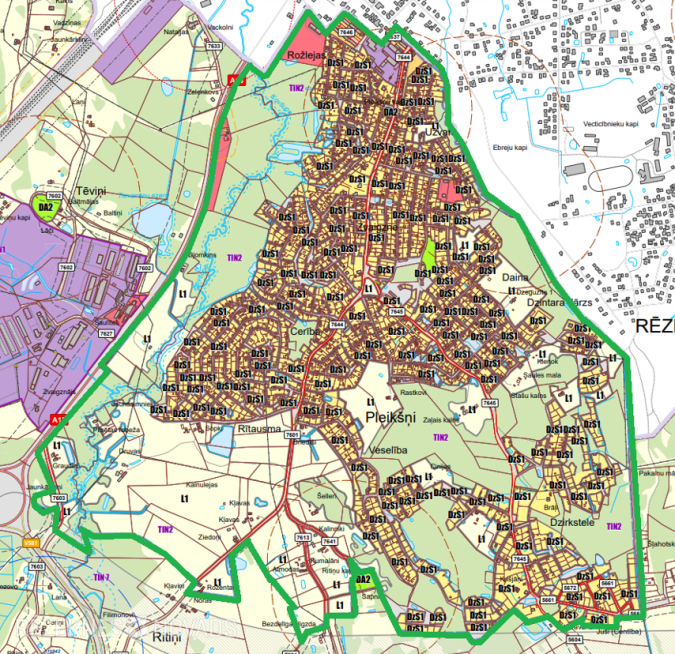 The municipality of Rēzekne states that the Rēzekne municipality council, at its meeting of 15 April 2021, adopted the decision "on the commencement of the development of the local plan of the Rēzekne municipality Ozolaines parish, which amends the spatial plan" (Protocol No 8, § 31).
The purpose of the development of the local plan is the elaboration of the spatial plan of the Rezekne municipality, creating the preconditions for the sustainable use of the Rēzekne municipality'S Ozolaines parish area for sustainable use and the creation of an attractive living environment in the village, providing for the development of transport infrastructure and the organisation of technical infrastructure.
A local plan, which is a long-term spatial development planning document of the local government, is intended to be developed FOR THE territory of Ozolaines parish Pleiksnis village with an estimated area of 340 ha. The area of local planning has historically developed as a summer and horticulture area and includes the former horticultural society (Rojley, victory, star, hope, dawn, Daina, health, spark and amber garden).
The development of the planning document will seek solutions to a number of current problems, such as transport infrastructure solutions (street network, access opportunities for operational transport, clarification of roads and street red lines, etc.), proposals for the placement of engineering supply networks and structures (energy supply, water supply, sewerage system etc.), which also comply with environmental standards, the provision of publicly accessible sports, recreational and natural areas, and other solutions.
In addition to the work task of the local planning development, the functional zoning specified in the spatial plan may be amended, if necessary, according to the proposals of owners, provided that the functional zoning is not changed to the industrial building area (R).
Local government shall develop a local government on its own initiative and upon the approval of its development in the council, it will be used in the work of the local government for further planning of the development of the Plexsnis village, as well as for building design.
Deputy Head of Development Planning of Local Planning - Rēzekne Municipality Development Planning Division Anna Jtumema (tel.: 64607197, e-mail: anna.jaudzema@rezeknesnovads.lv).
Written proposals or recommendations for the development of local planning are invited to be submitted to the municipality of Rezekne by 28 June 2021 (address: municipality of Rezekne, Liberation alley 95A, Rezekne, LV-4601; e-mail: info@rezeknesnovads.lv).
League Romanchuk, Territorial Planner of Development Planning Division