Productive May in the Social Care Centre unit "Pilcene"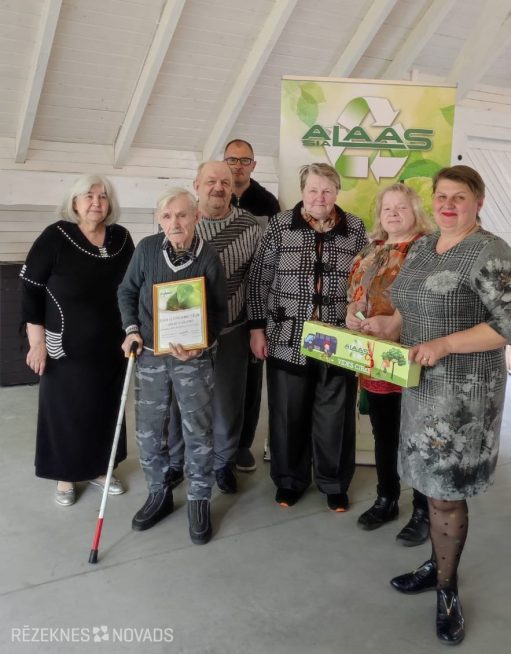 May came not only with the magnificent diversity of narcissance and tulips, but also with productive activity in the Rēzekne municipality's social care centre (SAC) unit "Pilcene". At the beginning of the month, all SAC units gathered IN Maltā to participate in a joint sporting day "I like sport". The aim of the measure was to promote healthy lifestyles and to strengthen communication and friendship between SAC residents. Although it was a fine foundry, the day went into a fun and sporting activity.
We celebrated my mother's day and the international family day with a warm concert given to us by League Chich and Ginth. The emotions and the lyric poems made it impossible to trace the tears.
A big event on our day was the final event of THE "EKO inspired 2022" competition organised BY SIA ALAAS, which took place IN Lūznavas manor "Kulturys". A pensioner, Yuri Vjalkin, was raised in the competition. He makes clear, original gifts from old calendars and cardboard boxes, giving "a second life" to the packaging. The second round of the competition had to run a "green masterpiece" and show a creative presentation "my green tips". Yuri was supported and the presentation was shown by the support team – Ruth, Anne, Aloizs, Guntis, vija. The nomination "EKO inspired" was received by each competitor, a gift was AN ALAA environmental game "environmental circus". We are pleased that we are able to live and think 'green', thanks TO SIA ALAAS for the opportunity to shake and work in environmental education.
In the courtyard of the sunny morning, the courtyard of the "Pilcene" unit was surrounded by children's chalks - we were visited by the "pupils" of the Rēzekne specialized logopedy school. The children gave a concert – singing songs and dancing poems about school, mother and childhood. With THE PII, we had a nice collaboration – Christmas children and their parents had prepared gifts for all the residents, the inhabitants had also made grateful gifts – self-cooked photo reptiles and paintings, dolls had met new clothes. Thank Anna, Ruth and Yuri.
ON the international day of children's protection, we were visited BY Dricānu parish PII "Red." A joint event is planned for summer sunshine, where together with Dricānu CN self-employed people will scandate Liga songs and enjoy a festival concert.                                            
The social rehabilitator of the "Pilcene" unit, Martin Broka