Maximum sentence length exceeded.
12
Maximum sentence length exceeded.
12
Maximum sentence length exceeded.
12
Maximum sentence length exceeded.
12
Maximum sentence length exceeded.
Rodions no Maltas vidusskolas stāsta, kas visvairāk patika projektā: "Lāzertehnoloģijas un roboti. Gribētu vairāk praktisku darbu, tāpat gribētu iemācīties, kā robotus var izmantot ikdienā."
Rolands, Rēzeknes Valsts 1. ģimnāzija: "Es piedalījos meistarklasēs Igaunijā, Slovēnijā un Lietuvā. Vadīju nodarbības Latvijā. Visvairāk patika ceļot, piedalīties tehnoloģiju darbnīcās. Labprāt apmeklētu citas valstis un apgūtu ko jaunu, piemēram, programmēšanu."
Everita, Maltas vidusskola: "Es biju Lietuvā, tur piedalījos visās piedāvātajās nodarbībās, vadīju meistarklases Latvijā. Man patika, ka varēju piedalīties dažādās jaunās, man nezināmās un interesantās aktivitātēs. Es labprāt vēl uzlabotu valodu prasmes un iepazītu citas kultūras."
Kristaps, Rēzeknes Valsts 1. ģimnāzija: "Patika izklaides, ekskursijas un interaktīvās nodarbības. Labprāt padziļināti apgūtu angļu valodu, lai varētu bez problēmām sarunāties ar citu valstu jauniešiem."
Elīna no Gaigalavas pamatskolas, kas bija Slovēnijā un Lietuvā, uzsver, ka visas aktivitātes bija ļoti interesantas: "Ļoti priecājos, ka biju kalnos- Slovēnijas kalnu ainavas bija vienkārši brīnišķīgas. Gribētu vairāk brīvā laika, lai skolēni varētu sadraudzēties un apgūtu vairāk jaunu tehnoloģiju."
Juris, Rēzeknes tehnikums, bija Slovēnijā un Lietuvā, vadīja nodarbības ukraiņiem: "Man tā ir jauna pieredze un iepazīšanās ar jauniem cilvēkiem. Iepazinu savas stiprās puses- kā nodarbību vadītājs latviešu, angļu un krievu valodā. Es labprāt turpinātu attīstīt angļu valodas prasmes."
Jaroslavs, Viļānu vidusskola, bija Slovēnijā: "Visvairāk man patika tas, ka jaunieši saprot valodu zināšanu nozīmi 21. gadsimtā, jo sarunāšanās ar jauniešiem no citām valstīm nav iespējama bez angļu valodas zināšanām. (Pats biju viens no tiem skolēniem, kuri teica, ka angļu valoda nebūs vajadzīga!) Manuprāt, projektā bija pārāk daudz izklaides un pamaz mācību. Izklaide ir labi, taču es gribu mācīties un uzzināt kaut ko jaunu. Es labprāt iemācītos strādāt kopā ar citiem, veidojot kādu projektu, jo organizēšana un komandas darbs ir nozīmīgi faktori manai profesijai nākotnē."
Skolēni arī stāsta, ka labprāt piedalītos citos projektos un vēlētos pilnveidot angļu valodas, tehnoloģiju un publiskās runas prasmes, kā arī apgūtu iemaņas, kā iegūtās teorētiskās zināšanas par tehnoloģijām izmantot praksē.
Paldies jauniešiem par viedokļiem un aktīvu darbošanos projektā! Mums prieks, ka jums patika. Jūsu ieteikumus noteikti ņemsim vērā, domājot par jauniem projektiem!
For reference:
Project No. of the Erasmus + programme 2020-1-LV01-077496 "founding the Network of Technology INTEGRAtionist in Pupils' Informal Education" (establishment of a network of technology integration specialists in student interest education-LV) līdzfinansēja Eiropas Savienība. Projekta partneri: Rēzeknes novada pašvaldība, biedrība "Eņģeļi ar mums", Austrumlatvijas radošo pakalpojumu centrs "Zeimuļs", Häädemeeste Keskkool (Igaunija), Kupiskis Povilas Matulionis progymnasium (Lietuva), Vaikų ir jaunimo visapusiško lavinimo centras, Jonava (Lietuva), Academia družba za storitve d.o.o., Maribor (Slovēnija).
Inta Rimšāne
project Manager
Rezekne Municipality
https://rezeknesnovads.lv/iedzivotajiem/projekti/integra/
https://www.facebook.com/profile.php?id=100063713461961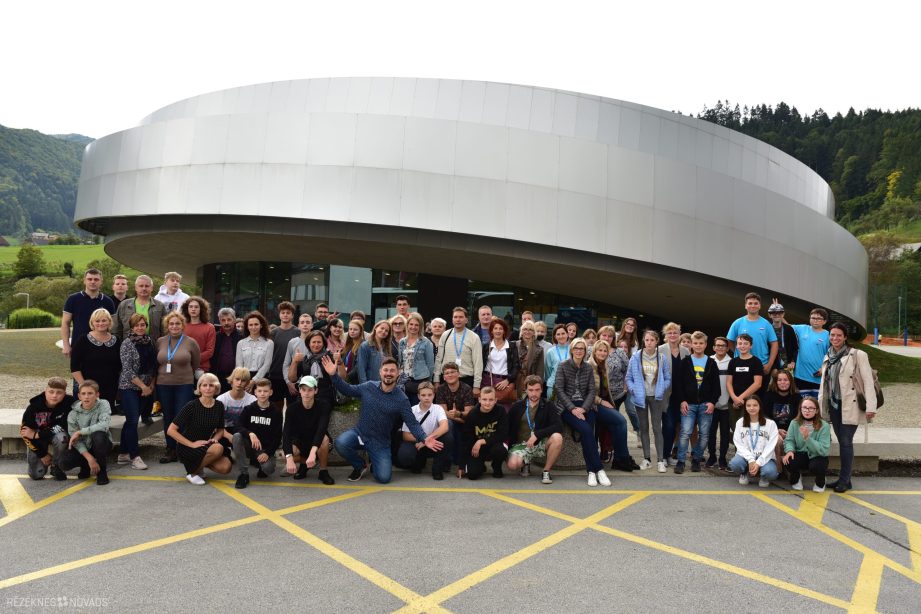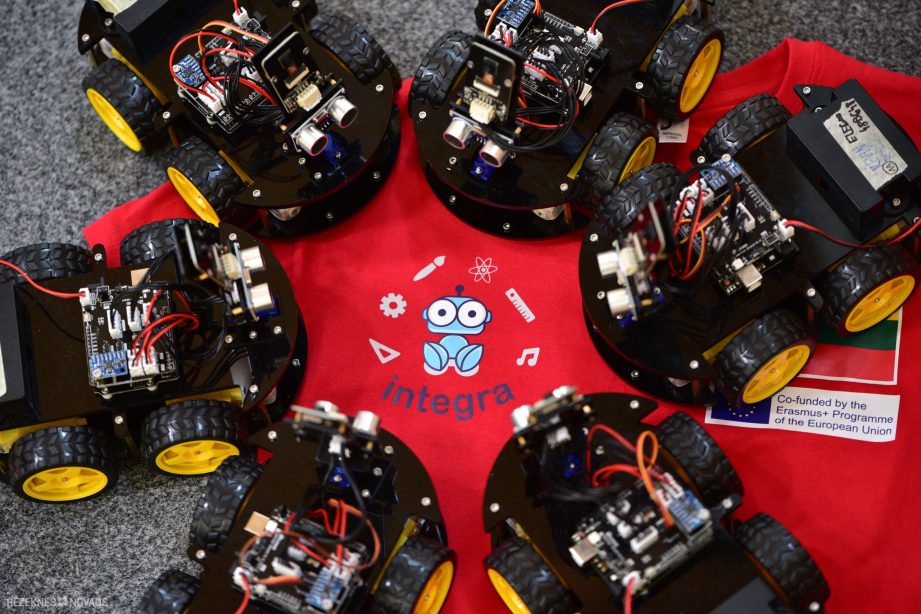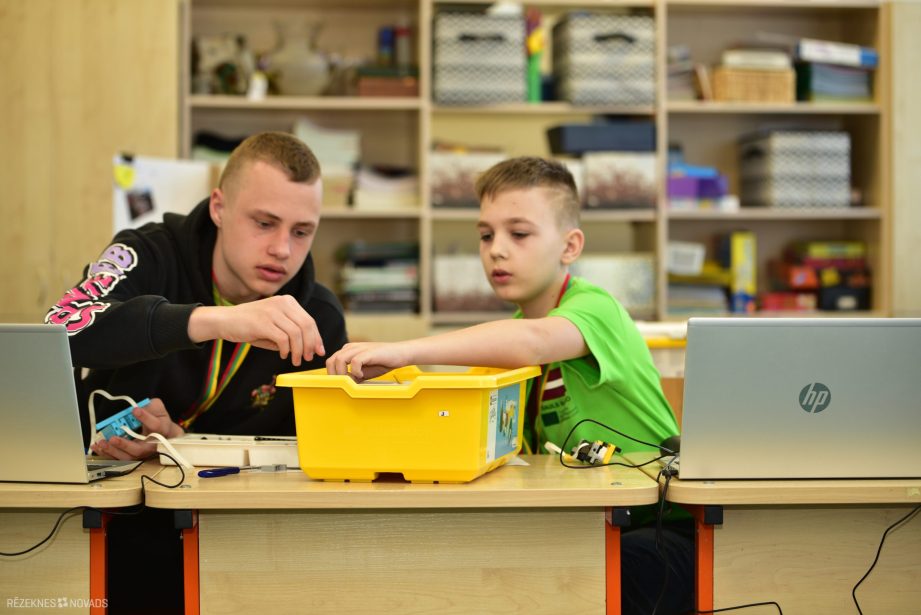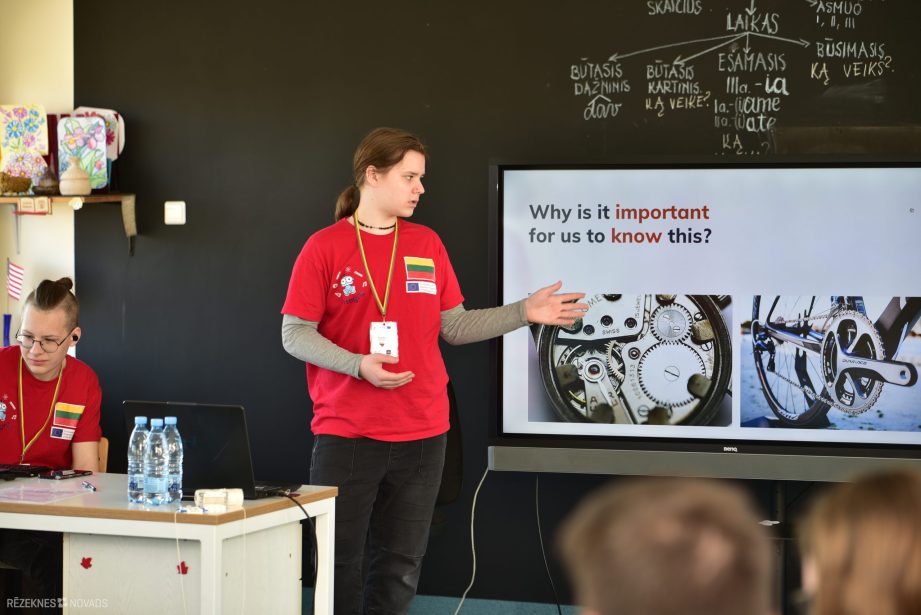 [{"src":"https:\/\/rezeknesnovads.lv\/wp-content\/uploads\/2023\/01\/2021-09-29-15-56-46-scaled.jpg","type":"image","opts":{"text":"","thumb":"https:\/\/rezeknesnovads.lv\/wp-content\/uploads\/2023\/01\/2021-09-29-15-56-46-scaled.jpg"}},{"src":"https:\/\/rezeknesnovads.lv\/wp-content\/uploads\/2023\/01\/2021-09-30-12-12-35-scaled.jpg","type":"image","opts":{"text":"","thumb":"https:\/\/rezeknesnovads.lv\/wp-content\/uploads\/2023\/01\/2021-09-30-12-12-35-scaled.jpg"}},{"src":"https:\/\/rezeknesnovads.lv\/wp-content\/uploads\/2023\/01\/Skolenu-meistarklases-1-scaled.jpg","type":"image","opts":{"text":"","thumb":"https:\/\/rezeknesnovads.lv\/wp-content\/uploads\/2023\/01\/Skolenu-meistarklases-1-scaled.jpg"}},{"src":"https:\/\/rezeknesnovads.lv\/wp-content\/uploads\/2023\/01\/Skolenu-meistarklases-scaled.jpg","type":"image","opts":{"text":"","thumb":"https:\/\/rezeknesnovads.lv\/wp-content\/uploads\/2023\/01\/Skolenu-meistarklases-scaled.jpg"}}]