International volleyball tournament "spring bucket 2022"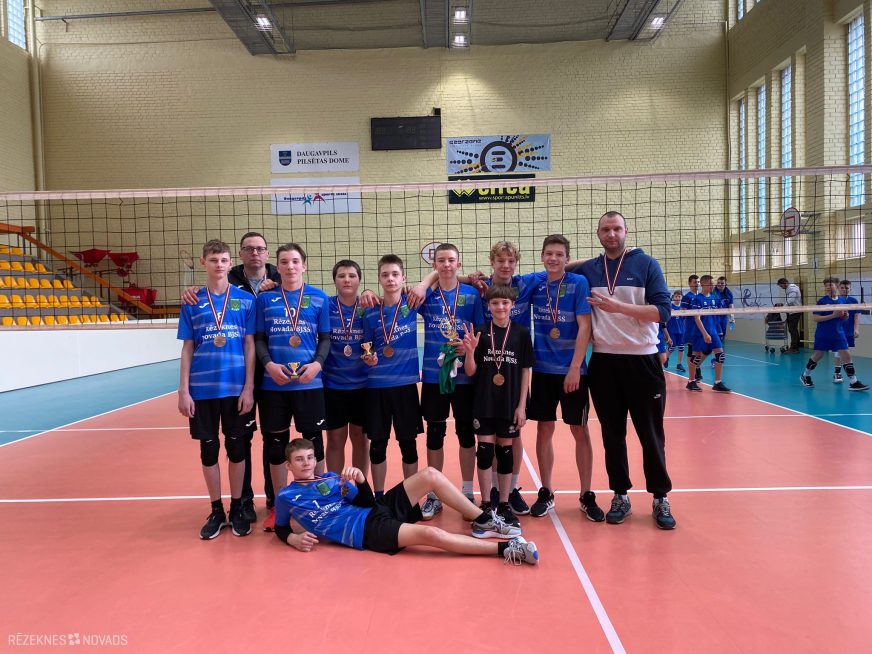 On April 20-21, the International volleyball tournament "Spring Cup 2022" for boys born in 2007/2006 was held in Daugavpils. Five teams participated in the tournament - two from Lithuania, two from Daugavpils BJSS and the BJSS boy team of our Rezekne.
The main goals were to get game practices and experience, let all players play, look at the nearest reserves.
On the first day, on April 20, our boys took the first game against Daugavpils BJSS 07. Although there was a loss (25-22, 25-23), the coaches of the game were satisfied. All the new champions, not just the basic composition, showed the character and the struggle. The next game was against Kaunas 2008 volleybolists, where there was a convincing victory.
On April 21, we started a game against tournament winners - Kaunas 2007. Our guys came out on the square. Even though the opponents were older, longer, even more experienced, the young volleybolists of Rēzekne, with a servant, made it nervous for the Lithuanian chief coach, R. Ungurim. We had a loss in two sets (25-19, 25-22), but we were happy about the game. After the game, the Lithuanian coach said to our boys about struggles, discouraging, and admitted that they were the hardest tournament game. We also received a call for a tournament in Kaunas that will take place in September.
The latter was a game of 3 rd place. Opponent - Daugavpils BJSS 2008. We have met in Latvian championship, where we recognize the superiority of Daugavpils. This time the volleyball gods were on our side. By playing the three Seth game, the Rēzekne municipality won the BJSS boys their first international award. Jānis Pavlovskis, Andrejs Zaremba, Andrejs Pavlovskis, Andrejs Zaremba-Talkiu, Dmitry Dikgood, Andrejs Pavlovskis, Andrejs Pavlovskis, Andrejs Pavlovskis, Andrejs Zaremba, Dmitry Dikgood. Armands Kindzuls. Coach - Arnis fired, Oscar Krukovsky.
Thank the President of Rēzekne for THE BJSS Director Aldis Ziukmacim for the opportunity to participate in the tournament! 
Oscars Krukovskis, Rēzekne municipality, BJSS trainer