"THE Health and Social Care Centre" Viļāni "will be chaired by July Nesterova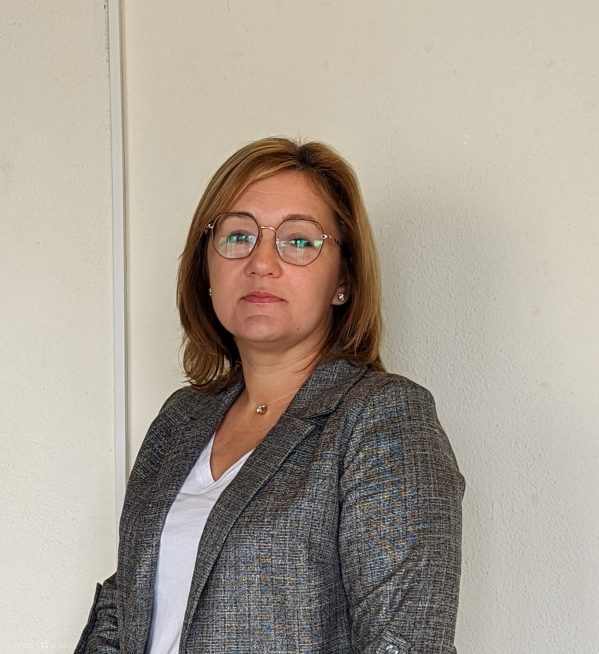 AT the Rēzekne District Council meeting on 15 September, JULIA NESTEROVA was confirmed as the head of the "Viļāni" health and social care centre.
Three bidders had applied for a vacancy at the open competition, from which the highest rating was won by July Nesterova. It should be noted that past experience and education are related to the field of health and social care, so that July is a specialist in its field.
"As a driver in the health and social care centre" Viļāni ", i want to create an open and friendly municipal institution. Care will be taken to ensure that quality health and social care services are provided to customers, according to the needs of the Rezekne municipality," notes July.
Previously, he has worked as a manager/social worker in the "Pilcene" unit of the social care centre of Rezekne. Prior to this, he worked as a social rehabiliter in Rēzekne State City Council, "Social Service", a retired social service centre and a daily care centre.
July has acquired the qualifications of social worker and professional bachelor degree in social work and the "development" of social work at university. He is currently studying at THE University OF Latvia's Medical College, 2 nd course in the study programme "Medical Massage".
"Viļānu hospital" converted to "Health and social care centre Viļāni"
Viļānu hospitals had historically been the Central Hospital of Rezekne. After restoration of the independence of the Republic of Latvia, it was converted into SIA "Viļānu Hospital". His long-term manager was Dr. Galerijs Vidiņš. On April 21, 2022, the Rēzekne municipality council decided on the conversion of SIA "Viļānu Hospital" into a municipal institution "health and social care centre" Viļāni ". The institution" Health and Social Care Centre "" Viļāni "is a municipal authority under the supervision of the municipality of Rezekne. The Authority was established by 1 August 2022 and launched by 5 August 2022.
In the health and social care centre "Viļāni", the aim is to provide persons with social care and rehabilitation services aimed at satisfying the basic needs of persons who have objective difficulties in their carers due to age or functional disorders.
Provide primary health care services – health care at home and secondary outpatient health care services, persons who, in accordance with laws and regulations binding in the Republic of Latvia and international agreements, are entitled to receive healthcare services paid from the State budget, as well as others, in accordance with the price list approved by the institution.
In the health and social care centre "Viļāni", medical advice is available, procedures cabinet, X-ray, ultrasonography office, electrocardiography, short-term care, gynaecologist office. Physiotherapist services are available to clients, surgical-traumatologist private practice, as well as social care unit, for chronic patient care.
Price List for Health and Social Care Centre "Viļāni" www.reseknesse.lv.
Prepared by: July Jurane, Public relations specialist of the municipality of Rezekne