Business
Economic activity
Largest parish holdings OF Dricānu is z/s Hills (owner Aivars kupris, livestock farming), z/s Downstream (Roberts Apshenieks, livestock farming), z/s Cabbages (Andris Struckis, technical services), SIA Three bears (Juris igram, logging, trade), SIA OAK (Raimonds Vuļs, trade, cereals, agricultural services), z/s Windscreen (Solvita Kalvāne, livestock farming), z/s Buds (Arthur Eriņš, cereals, vegetables, potatoes), z/s Latgale strawberries (Bruno Samulis, strawberry).
Retail trade - SIA "three bears"
Catering services - SIA "WITH DEMO", SIA "RL DEMO"
Associations
"Rainer"
promote the initiative of parish citizens for various activities
leisure opportunities of the various children, involving sporting activities and active tourism activities, riding and horses
involve children of low-income families and children with special needs in various activities, provide support
stimulating children in the cleaning and improvement of their parish and environment
Hockey club Rēzekne
hockey as a sport
hockey games
youth attraction and training in hockey
hockey sports base placement and organisation
promotion of sport and healthy lifestyles
"Little girl"
Cultivate and create a healthy lifeenvironment, promote the creation of a knowledgeable, skilled and active personality
integrates and engages minorities in social processes, socially excluded and people with disabilities
ensuring the promotion and evaluation of humanitarian knowledge, the protection of history and cultural heritage, the mention of historical events
support the development of music, dance and theatre through the creation of clusters and groups of friends, etc. support movements, the organisation of cultural events for the local community, the promotion and development of a material-technical basis for the development of cultural events
"Dricānu Culture Society AUTHOR" - promote the creation, identification, preservation and promotion of tangible and intangible cultural values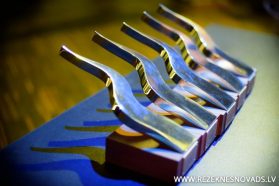 SIA "Zukurella"
The idea of producing healthy carcasses came when the company's producer Wells Sarmule was repeatedly disappointed in the current sweets. In fact, by attending a number of fairs in Latgale with a child, she could not find a knife that would address both the small carpeter and his parents to be sufficiently natural and unsaturated with everything that was harmful to the child's body.
SIA "CUKURELLA" produces apple bien zefirus with various local berries and fruit puree, Marshmallow pastilles from local berries and fruit juices, cake Pops biscuits and various other sweets by order.
Holiday home "creeks"
Laser tag or laser biathlon games, Latgalian home kitchen with pre-logging, holiday home renting.
Laser tag area, game 6 × 6, lazerbiathlon, picnic site, go to birthdays or other events. In the case of worse weather conditions, a farm house space is available.
Laser tag, also called laser paintball, is an exciting team game for anyone who loves an active rest in the company. The game is simulated and is usually carried out in specially equipped landfills – barracks, anglers, bunks, forests or other open-air objects. The essence of the game is to hit enemies with infrared. When shot, the sound of the shot is simulated and a small impact. The hit is fixed by electronics, which causes the sensors to shine into the head link or the jacket.