Viewing objects and historical persons
AT THE centre OF Ozolmuižas parish, Ozolmuižas Roman Catholic Church, an architectural monument of national significance, was built in 1820 on Count Peter and Maria Pieter-Ziberga. Near the church, there is a parish cemetery where the long-standing trial Vita Urbels (1878-1973) is buried.
IN THE parish OF Ozolmuižas, the archaeological monument of the State of National significance is located (Golberova Gora), the archaeological monument of local significance Voronova's ancient tomb, as well AS THE Ozolmuižas chapel, the bell tower and the gates, which are the architectural monuments of local significance (19.gs.). Since 1972, the protected nature object of local significance is ALSO Ozolmuižas parks (4.4 ha), which has planted beans and spruce alleys.
Several significant personalities have been associated with Ozolmuižas parish: the national teacher A. Grancovska (1875-1955), the first Latvian Catholic Archbishop, metropolitan, rewarded with the three-star Order Antonijs Springovich (1876-1959), the Constitutional Meeting of the Republic of Latvia and the first Saeima deputy, the public employee Jezups Tradog (1898-1978), the Lāčplēsis War Order Cavalier I. Skudrov (1895-1965), the parish senior, President OF the Agriculture Society, MR Gaidulis, and the President of the Council, Mr Gaidulis, AND others.
Tourism objects: Ozolmuižas Catholic Church, bell tower and gates, Ozolmuižas kapliča, Springwig castle, Voronova sengrave, Ozolmuižas Park, ZS "whites" (riding horses, tourist information, watching a stork socket life with computer screen help, organizing and servicing of party events, ZS "servants" (fishing, tent places, holidays). A velocity route OF Ozolmuižas and Sakstagala parish has been established.
Ozolmuižas St. Peter and Saint Paul's Catholic Church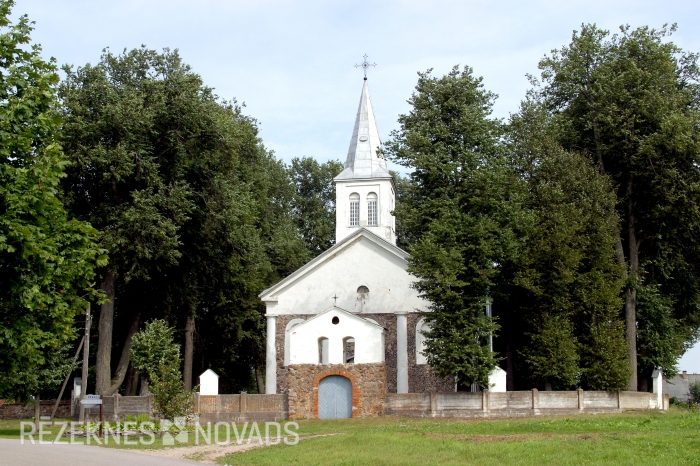 Ozolmuižas St. Peter and Saint Paul's Catholic Church are located in the centre of Rēzekne at THE CENTRE OF Ozolmuižas parish in Ozolmuiža. The church is a cultural monument of national significance.
Ozolmuižas St. Peter and Saint Paul's Catholic Church were built in 1820 on Peter and Mary Petersburg. There is no news that the church has been another. The Chapel of Jesus's heart is in the church. THE congregation of Ozolmuižas was established with the time of the church's rise and had been an independent parish with their minds from the beginning. The Friend has five cemeteries - Ozolmuižas graveyard, Lal's grave, a cemetery, a shaving cemetery, a cemetery cemetery. 
THE Ozolmuižas Church is a stone wall single-navy building with a small bell tower with three bells, a galvanized tin roof and tile floor. It is 20 metres long and 10 metres wide. There is a garden around the church in which the captain is located. The garden includes a wall fence. Next to the church is a plebium. A large stone altar with four columns and a large array of array and the other two altar is seen in the church.