an educatee, a scientist, a creative, cheerful child who lives healthy, safe and active, works independently in the world, grows at the patriot of his country.
Sakstagala parish educational institutions
Pre-schools
Ulyanova pre-school educational institution "ants"
Primary and primary schools
Sakstagala Job Qualified Basic School
Iestādes vadītāja: Sylvia Freiberga
F. Tradog museum "Colnasate"
Kontakti:  + 371 64640594, 26248270
Internet sites: Facebook;Crop data;muzeji.lv
Working time: P. - Pk. 8.00 - 16.00
On Saturday and Sunday, the museum may be visited after a prior application.

F. Tradog museum "Colnasate" – the only museum dedicated to the priest in Latvia. Established in the home of a clerk, politician, literate, cultural and public employee Franz Tradog in Rēzekne municipality.
More detailed description of the museum:
Since 1992, a museum has been opened at the home of Franz Tradog, in which everyone is able to acquaint themselves with the life and 20.gs of the 20 th century of Latvia, the wake of the wake-up of Franz Trassa (1864-1926). Latgale farmhouse culture environment – residential house, stone peats, sauna, clan, apple garden, lean alley, crucifix and acu.
Established in order to preserve and promote the history of the historic testimony of the clerk, politician, cultural and social worker Franz Tradog, his family, the historical testimony of the newspapers, as well as the history of Sakstagala parish.
Exhibitions:
"Latgale field." THE life and life of Mr Tradog;
 "The world for the eyes of a little human child".
The exhibition shows unique items of the item: family replacements: vessels, pataphone, furniture; 19.gs. piano trunk and Latgale shoulder scarf collection etc.
 Museum pedagogical programmes in the museum:
"Wedding in Latgale",
"Ancient household objects",
"Through Franz's childhood trails",
"Ancient traditions in crystals"
"F. Trasuna fabulous".
The objects of the museum collection shall be covered in the catalogue of the national museum stock www.nmkk.lv .
It is possible to lease premises for seminars, conferences and meetings.
Visitors can use the campfire site, places located in the museum area.
Sakstagala civil parish library
Address: Kalna street 2, Sakstagals, Sakstagala civil parish, Rezekne municipality, LV – 4638
Manager: Ingrida Majāne
Phone: 64640575, 26490005
Email: ingrida.mazane@rezeknesnovads.lv
Sakstagala Public Activity Center Theatre Friends Set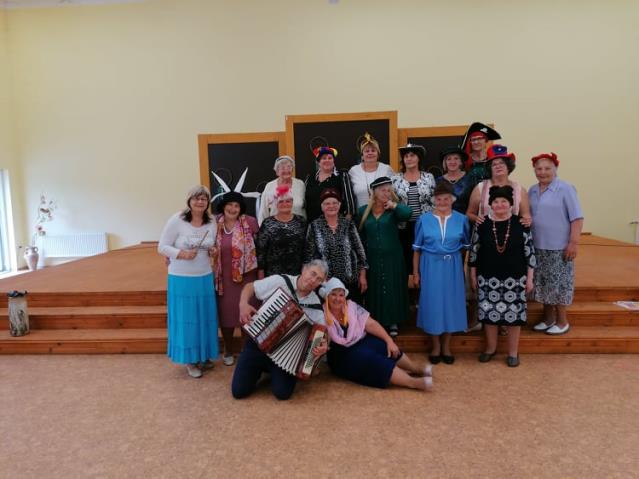 Tālrunis: 26319870
E-pasts: Igrietina@inbox.lv
Foundation year: 2014.
Driver Ināra Cut
Sakstagala parish folklore "Colnasate"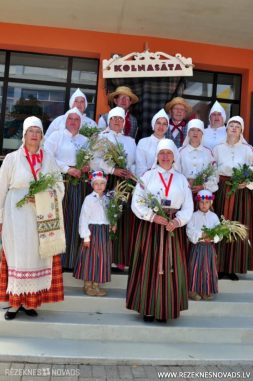 Tālrunis: 28357535
E-pasts: madara.brolisa@inbox.lv
Year of dibināšanas: 1995.
Manager: Madara Brolisha